Beginner's Guide To Miles And Points, Part 1: Where Do Miles And Points Come From?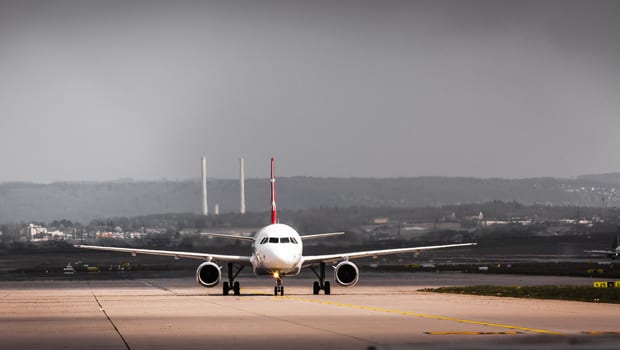 Every year, my family and I travel across the country and around the world, flying in business class and staying luxury hotels. It's not that we're rich, we just know how to earn and redeem points and miles offered by airlines, hotels, and credit card issuers. The truth is that collecting and spending these points and miles is not that hard, anyone can do it. Like so many things, the challenging part can be getting started, as most advice you read about this subject is for those who are already very familiar with it. So today I'm launching a five part series to help get you started. Where do you want to go?

Let's start with a little history
A long time ago, airlines decided to that they would like to reward their best customers by offering them a free trip after several paid flights. Think of this like a sandwich shop that hands out a punch card; after maybe eight or ten punches, your next sandwich is free. Only the airlines decided to use miles instead of punch cards, granting passengers one mile in their frequent flier account for every mile flown. After so many miles, typically 25,000 for a domestic trip,  frequent fliers could take a free trip. It all seemed pretty simple at the time.
Next, the rarely profitable airline industry teamed up with the highly profitable banking industry to offer frequent flier miles to its credit card holders, typically at the rate of one for every dollar spent with the card. Eventually, hotels started offering their guests points for each dollar spent there. Finally, the banks major worked to cut out the middle men and offered their own reward points. Now, we are left in a world where every airline, hotel chain, car rental agency and bank offers some form of miles and points program. Each has its own terms and conditions, and its own reward chart dictating how many points or miles you need for a particular award.
How to organize and make the most of these programs
Navigating the ins and outs of a single program is not all that complicated, but trying to keep track of login names, passwords and balances of multiple programs can be a daunting task. The first thing that anyone should do when they realize that they belong to multiple programs is to consolidate all of their information in one place. You could use a spreadsheet, either an electronic one or a paper one. Otherwise, you might opt for a free service that stores all of this information online, such as Award Wallet or UsingMiles. If you manage all of your own personal accounts and help other family members too, electronic organization becomes essential.
Learning more about a program
Once you have your programs organized, and you know how many points and miles you have in each program, you can start learning more about how these programs work. Beginners should start with a single program, perhaps the one they know the best or already have some points and miles with. Start by visiting the web site of the company that offers the miles and learn more about the program. The things you want to know include:
How can you earn points/miles? Traveling is now just one of the many ways that travel providers reward hand out points and miles. They also have a variety of partners, such as credit card issuers that offer rewards in their programs.
How can you spend your points and miles? Not only do travel providers offer award flights and free hotel nights, but they can have many partners that you can utilize when you redeem your rewards. For example, a hotel chain will allow you to redeem points for a free night's stay, but also for a room upgrade or perhaps even to transfer points to airline miles.
What is the most valuable use of your points and miles? One of the interesting, and confusing things about points and miles is that their value depends on how you use them. Many programs allow customers to redeem them for merchandise or gift cards, but those options typically return about one cent in value per points or mile. On the other hand, travelers who redeem their points and miles for luxury hotel stays, or first class flights frequently see several cents in value per point or mile redeemed.
Setting goals
Now that you have a feel for the easiest ways to earn points and miles, and the best way to spend them, it is time to set a modest goal for yourself. Think of something along the lines of a weekend getaway, not an around-the-world trip in first class. Next week, in Part 2 of this series, I'll show you how you can best use credit cards to earn points and miles  towards your goal.  In Part 3, we'll explore how airlines frequently offer promotions that can boost the balances of your miles and points accounts. Part 4 will focus on how to earn the most miles from the travel you pay for. Finally, I'll wrap it up in Part 5 with some tips and tricks about getting the most value from each point or mile you spend. When you get the hang of points and miles, you will learn that this enjoyable hobby can take you further than you ever thought.
Read posts from this series:
Part 3: Promotions and Special Offers