Beginner's Guide To Miles And Points Part 2: Using Credit Cards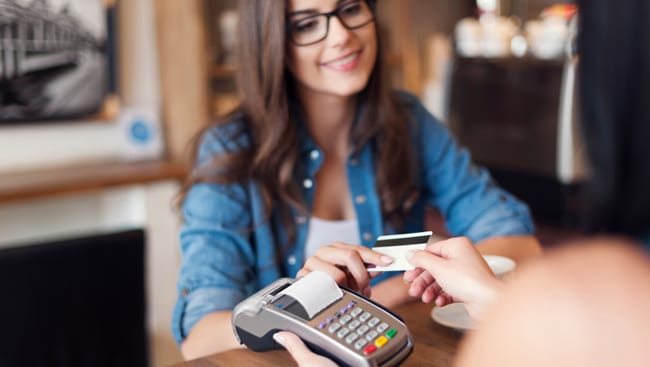 Last week, in Part 1 of this beginner's guide, I laid out exactly where points and miles come from, and what they are. Furthermore, I implored you to organize your accounts and set a modest goal for earning and spending miles on nice trip.
Today, I want to show you how credit cards have become one of the most popular way to earn miles and points, and how you can safely use them to reach your award travel goals.

How travel reward credit cards work
The credit card industry is incredibly profitable, and competitive. To attract new customers, banks want to reward their credit card users by giving them points, miles, or cash back.  The way that cardholders are supposed to earn rewards is through spending on their credit cards. So in most cases, cardholders earn one point or mile for each dollar spent, and double points for each dollar used to make purchases from the travel provider itself. The best travel rewards credit cards will even offer 2x-5x points or miles in select categories of spending.
At the same time, many cards offer new applicants a large sign-up bonus, just for giving the bank a chance to earn your business. For example, the Barclaycard Arrival Plus World Elite Mastercard currently gives 40,000 points to new cardholders who spend $3,000 in the first 90 days. In fact, reward credit card users like me earn more rewards from sign up bonuses than they do from an entire year's worth of spending. It is for this reason that the more advanced travel rewards enthusiasts closely monitor the latest offers, and just apply for the ones with the most generous sign-up bonuses.
What type of rewards to earn
Cash back can seem like the most valuable rewards, but sometimes it is not. Cards that offer 1%-2% cash back are considered competitive, but travel rewards cards can offer even more valuable points or miles. For example, if you were to earn 40,000 points in the Starwood Hotels Preferred Guest card from American Express, you might redeem those points for five free nights in a hotel that costs $300 a night, a $1,500 value. In that case, you are getting 3.75 cents back in value for every dollar you spend on your credit card, so you are doing much better than you could from a cash back card.
The next step is to find the card that earns the points or miles that are the most valuable to you. You might earn the most valuable points and miles with a credit card that is co-branded with your favorite airline or hotel chain. Or, you might earn flexible points that can be transferred to one of several airline or hotel programs.
The major flexible point transfer programs are Chase's Ultimate Rewards, American Express's Membership Rewards, and the Starwood Hotels Preferred Guest Program. These programs are very popular since cardholders can earn points that they can later choose to transfer to the airline or hotel program of their choice. In this way, their points become much more valuable because of their flexibility.
For the ultimate in flexible points, travelers can consider a card that offers fixed value rewards, such as the Capital One Venture Rewards or the above-mentioned Barclaycard Arrival Plus. For a description of the advantages and disadvantages of these types of rewards, see Which Type Of Travel Rewards Credit Card Should You Use?
When not to use reward credit cards
As great as reward credit cards can be, there are some people who should avoid them. Credit card users who carry a balance should be focused on paying off their debt, not earning rewards for spending more. Those who might be tempted to use a new credit card to make unnecessary purchases should also find other ways to earn points and miles. Finally, those who have trouble keeping track of all of their credit card accounts should stick to using a small number of simple credit cards, and not worry about earning the most rewards by getting more cards.
Yet for those who have their personal finances highly organized, and who avoid interest by paying their monthly statement balances in full, reward credit card credit cards can be their primary way to earn the points and miles they need to get where they want to go.
Next week, in Part 3 of our Beginner's Guide To Miles And Points, I'll show you how to use promotions and other special offers to collect even more miles and points.
Read posts from this series:
Part 3: Promotions and Special Offers