Beginner's Guide To Points And Miles Part 3: Promotions And Special Offers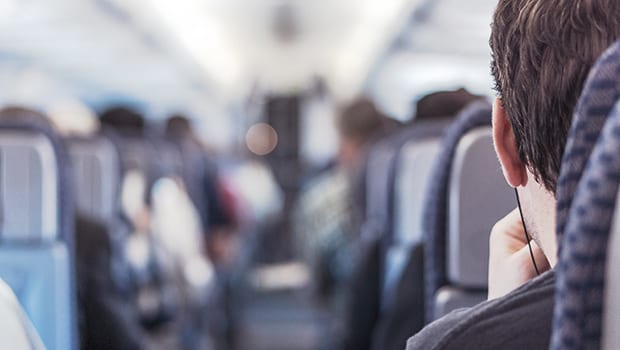 In the first part of this beginner's guide, I introduced the concept of points and miles, and where they come from. In part two, I showed you how important credit cards can be to earning points and miles. Today, I want to show you how you can use promotions and other special offers to boost your your balances of points and miles.

What are promotions and  special offers?
Every airline, hotel, and credit card that offers rewards in the form of points and miles eventually realizes that it can offer bonuses to encourage customers to try their products. So instead of earning miles based on the distance you fly, or points depending on the amount you paid for your hotel room, you can quickly earn thousands of points or miles by completing these offers.
In some cases, you are earning the bonus points and miles by making a purchase you would have otherwise made, but occasionally these offers are so exceptional that it can make sense to make a purchase just to earn points and miles, and then sell the purchase or donate it charity.
Here are a few types of promotions and special offers that are very common:
Online shopping malls
Most loyalty programs have an online shopping mall that allows customers to earn additional rewards for starting their online shopping on their web site. In fact, most of the web sites all look very similar, because they are all run by the same third-party company. You simply register with the site, and then click on their links to major retailers. Once you make a purchase, then bonus rewards are automatically credited to your account. For example, you might get 2-5 extra points or miles per dollar spent for shopping at a department store, or perhaps 20 points or miles for ordering flowers and other gifts. Occasionally, even major retailers can offer 15 or 20 points per dollar spent.
Dining programs
Several loyalty programs offer a dining rewards program that returns bonus miles for visiting certain restaurants. You must first register your credit cards (don't worry, this is legit), but then you don't have to present any coupons or do anything unusual when you dine, just use one of the cards that you registered to pick up the check. The best part is that these programs (usually run by the same company), frequently offer large bonuses of thousands, or even tens of thousands of miles for visiting a certain number of restaurants.
Buy miles
Hotels and airlines have long been willing to just sell points and miles to customers, but usually at outrageous prices that make no sense. Nevertheless, sometimes they will have sales and promotions that reduce the cost of buying miles to attractive rates. US Airways is famous for doing this regularly, and during their best sales it has been possible to buy enough miles for an international business class award ticket, at a price comparable to an economy class flight. Better yet, Choice Hotels normally sells points in its Choice Privileges program for only 1.1 cents each. At that rate, you can spend $110 to buy 10,000 points, and redeem them for a $450 room in Rome, Italy.
Retail and service partners
Many loyalty programs have retail partners (outside of their online shopping malls), that offer points and miles for purchases. For instance, you might earn a few thousand miles for getting an insurance quote, signing up for satellite television, or opening up an investment account
How to find these offers
Most of these offers are lying in plain site on the company's web page. Generally, you go to the home page for their loyalty program, and click on a link with a title like "Ways to earn" points and miles. For example, check out United Airline's page titled "Earn award miles." It has over a dozen links to every kind of promotion and special offer, and each one of those links has several offers each.
Another way to find these offers is to read our blog. Just like we find the best deals and coupons, we are striving to share with you the best travel offers and promotions. Next week, in part 4, I'll show you how to earn the most points and miles when you travel, so stay tuned!
Read posts from this series:
Part 3: Promotions and Special Offers