Beginner's Guide To Points and Miles Part 4: Earning Rewards From Travel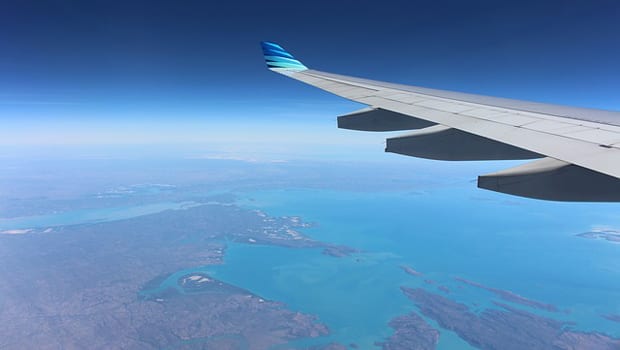 In the first part of this beginner's guide, I introduced the concept of points and miles, and where they come from. In part 2, I showed you how important credit cards can be to earning points and miles. In part 3, we learned you how you can use promotions and other special offers to boost your your balances of points and miles. Today, I want to show you ways to earn more points and miles from the travel you purchase.



The hardest mile
It has been said that the hardest way to earn airline miles is to actually step on an airplane. With all of the ways to earn points and miles that I have written about in this series, it is ironic that traveling is often the least productive ways to earn travel rewards. But don't give up hope, there are some travel providers that still offer valuable ways to earn bonus rewards when you (or your employer) pay for reservations.
There are two kinds of people who can earn significant rewards from their travel. One kind are the business travelers who book trips that are reimbursed by their company. These travelers are free to choose the airlines, hotels, car rentals and even meals that earn the most travel rewards, which might not be the best bargains offered.
The other kind of person who can earn travel rewards are families that simply can't earn enough rewards to book their trips using just points and miles. In other cases, families might find their points and miles can't be used when and where they want, so they will have to buy some parts of their travel anyways. In both of these cases, travelers owe it to themselves to earn as many travel rewards as they can.
Strategies for earning points and miles from travel
1. Use the right credit card. Airline credit cards all offer double miles when purchasing flights from the airline tied to the card, and cards like the Chase Sapphire Preferred offer double points for any travel purchase. Hotel cards are even better, as they can offer 5-10 points per dollar spent at hotels tied to the card.
2. Try a portal. Both American Express and Chase have online travel portals that allow you to earn extra points for making your reservations there. In addition, the online shopping malls [see part 3: special offers and promotions] feature bonus rewards for booking through online travel providers. For example, making a reservation through Hotels.com often earns an extra four points per dollar.
3. Purchase gift cards. You can often buy gift card from retailers where your credit card earns extra bonuses. For example, office supply stores often carry gift cards from Southwest Airlines, where you can earn 5x rewards on your Chase Ink cards. In addition, you can earn bonus credit card rewards from supermarkets frequently sell gift cards for airlines and hotel chains.
4. Register for promotions. It is pretty much a given that every major hotel chain will have a featured quarterly promotion where you can earn points or free nights by staying at their properties a certain number of times. I once used a Hyatt promotion to score a trip to Australia and New Zealand. Even airlines and rental car agencies play this game as well. The trick is, you always have to register for these offers to be eligible. Since it costs nothing to register, it is always a good idea to just register for all of the promotions offered by your favorite loyalty programs, even if you are not sure if you will complete the requirements. Business travelers should pay special attention, since they usually can't anticipate their future travel.
5. Track everything. It is one thing to be promised bonus points or miles for your travel, but it is another thing to actually receive your rewards. Always keep track of the promotions you sign up for, the flights you take, and the hotels you stay in. Then, be sure to check your account balances each month to ensure that you received the rewards your were promised. If not, it is often a simply matter of sending an email or filling out a form online to claim your missing rewards.
Check out our post 10 Ways You Can Collect Miles on the Ground (Mostly) for additional ideas on how to earn more points and miles!
Next week, in part 5 of this series, I'll show you how to make the most of the points and miles you have earned.
Read posts from this series:
Part 3: Promotions and Special Offers