Beginner's Guide To Points and Miles Part 5: Spending Your Rewards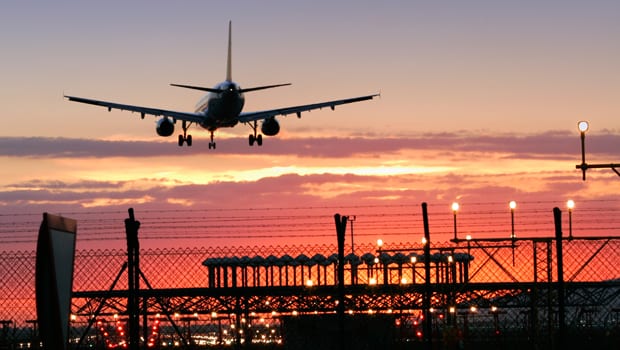 In the first part of this beginner's guide, I introduced the concept of points and miles, and where they come from. In part two, I showed you how important credit cards can be to earning points and miles. In part 3, I showed you how you can use promotions and other special offers to boost your your balances of points and miles. In Part 4, I showed you ways to earn more points and miles from the travel you purchases.
This week, I want to wrap up the series with some advice on how best to spend your rewards.

How you spend points and miles is at least as important as how you earn them
Once you have realized all of the ways that you can earn points and miles through credit cards, promotions, and travel, you will eventually find yourself with tens, or even hundreds of thousands of of points and miles at your disposal. Never forget that these points and miles are valuable, and you should take great care in spending them, just like you do with your dollars.
While we know what our dollars are worth, the value of your points and miles depend on which program they are with. Simply put, your points and miles are only worth as much as the rewards you can redeem them for. Even then, you have to consider what those rewards are worth to you, not what the company is selling them for. Just because a business class airline ticket costs $10,000, it doesn't mean that I would ever pay that. I might only pay 50% or 100% more than a coach ticket, so that is what the ticket is worth to me. You then want to divide the value of your award by the number of points you would spend to earn it, and that gives you the cents per point or mile, which is key to understanding if you are getting a good deal.
So what is a good thing to redeem your points and miles for?
Since most credit cards offer one point or mile per dollar spent, you want to get at least two cents in value per point or mile redeemed. Otherwise, you might as well use a card like the Capital One Venture Rewards or the Barclaycard Arrival Plus which offers two cents worth of rewards per dollar spent.
Generally speaking you are going to get the most value from your points and miles by redeeming them for award flights without much advance notice, or business and first class international flights. Another great option is hotel stays, especially since these awards are much easier to find and book than scarce airline frequent flier awards.  I often see 4-6 cents in value per point when I fly in business class overseas, or stay in mid-range and luxury hotels.
How you should avoid spending your points and miles
It is almost never a good idea to redeem points and miles for gift cards, merchandise, or to make reservations directly through a credit card's travel service. These options usually return about one cent in value per point, and often less.
You also want to focus on finding airline awards at the lowest possible mileage levels, often called "saver" awards. Since the next highest level typically requires twice the number of miles, you only get half the value. Still, there are some times when you have no hope of finding award seats where these expensive awards can make sense, such as during the holidays.
Finding the best airline awards
Much has been written on this subject, and the common wisdom is to plan your award trips very far in advance (8-11 months), avoid peak travel seasons, and be flexible. This is good advice, but the next step is to look hard for partner awards. Every major airline program is partnered with other airlines that you can use your miles to book flights for. Sometimes, these options are not presented when searching online, so you have to call to book them. To get a feel for the partners, consider that United is partners with all of the Star Alliance carriers, Delta partners with the Skyteam Alliance, and both US Airways and American Airlines are now part of the OneWorld Alliance.
Conclusions
It can be time consuming, and a little challenging to learn about points and miles and to start collecting them. But the first time you fly in business class, or check into a luxury hotel for free, you will realize that earning free travel can be one of the most valuable uses of your time and energy.
And with that, that's only one question left to answer: Where do you want to go first?