13 of the Best Black Friday Deals at Amazon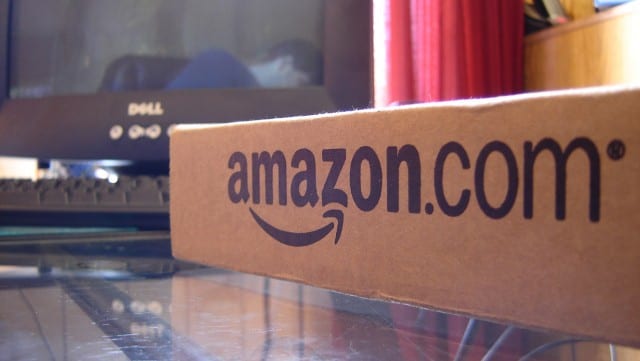 Amazon's Black Friday sneak peek list is long and mysterious, hinting at plenty of deals worth of Black Friday even as it reveals so little that we weren't already expecting.
Sure, they drop juicy tidbits like the 32-inch TV for an eye-popping $69, but veterans of this sale know better than to get their hopes up for it. Most of the super-bargain TVs don't have name brands attached to them, which makes it awfully hard to research specs and know ahead of time if it's something you actually want. And if you're lucky enough to see the deal in the wild, you had better not hesitate at all or POOF! Gone. Sold out. Too bad. That's about how Amazon's Black Friday sale goes.
Even the category-level discounts are suspect – anytime we see "Save up to..." we know that most of the sale will be discounted well below that number. Another frustrating feature of the sneak peek is the tendency to quote a percent discount even when the price is a known quantity. The 20% discount on the Star Wars Droid Inventor Kit is a perfect example. These kits retail for $99.99, which puts the Black Friday sale price at $79.99, so why be coy about that? I suspect it may be Amazon's way of sidestepping the problem of reconciling such specificity against their dynamic pricing model by avoiding mention of a starting price that may shift.
For all its vagueness, there are some tantalizing details that will make Amazon worth your while on Black Friday. If you're still lacking an Amazon device with Alexa, a full complement of them will be on sale, albeit the most popular of them will be available at the same prices you'll find just about everywhere. The televisions for which identifying details are provided are legitimately solid choices. It'll be a good day to stock up on Kindle books.
Does Amazon have a Black Friday ad?
Amazon doesn't publish a Black Friday circular in the way that brick-and-mortar retailers like Walmart and Target do, but they do publish a press release with a list of select sneak peek deals to give shoppers an idea of what to expect. We've posted a copy of the press release as the Amazon Black Friday Ad – it's as close as we'll get.
When does Amazon's Black Friday sale start?
Amazon will launch its official Black Friday sale at midnight PT on Thanksgiving. If you're a Prime member with an Alexa-enabled device like an Echo or Echo Dot, however, you can start shopping as early as 5 p.m. PT on Wednesday 11/23. More details on that below.
How does Amazon's Black Friday sale work?
It's... complicated. Deals are released in waves, and aren't always announced ahead of time. If you do know when the item you want will be on sale, you need to be online and ready to pounce on it, with no hesitation whatsoever, and then maybe, maybe, you'll have a shot. But if it's something like the $69 TV? Haha, no, your odds are so slim that you're probably better off just buying a lottery ticket instead.
You might have a better shot if you are a Prime subscriber since lightning deals are often released early to members, and if you've got an Alexa-enabled device, you can get early access several hours ahead of its release to the general public.
There are plenty of tips and tricks you can try, of course, and we go into considerably more detail about them in our blog post about How Amazon's Black Friday Sale Works. Yes, it's weird and complicated enough that we devoted an entire post to the subject.
Amazon Black Friday Shopping Tips:
Not an Amazon Prime subscriber? Sign up for a 30-day free trial to get Prime-level early access to select deals and take advantage of the free shipping.
Deals will be available on "various dates and times between Nov. 17 and Nov. 24 (Black Friday), while supplies last." So if you're wondering when a particular item will be on sale, your guess is as good as ours.
Use the Amazon App to set "Watch a Deal" alerts. We don't always know when a specific deal will go live, so if you've got your eye on something in particular, "Watch a Deal" is more or less required to have a shot.
Use the AR view in the app to see how selected items look in your home before you buy.
Voice shop with an Echo or Alexa device for early access to Black Friday deals beginning 5 p.m. PT Wednesday 11/22.
Our Favorite Amazon Black Friday Deals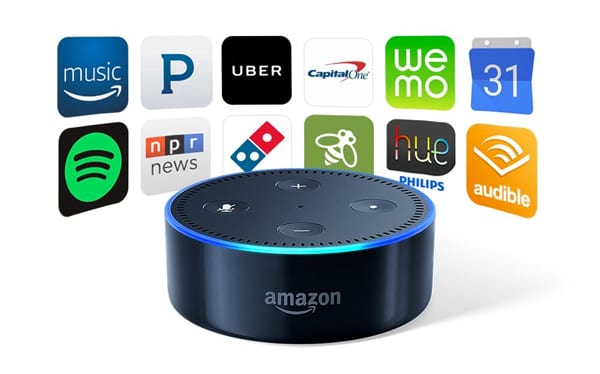 Echo Dot
Black Friday Price: $29.99 (was $49.99)
If you already have an Alexa device, you can get early access to select Amazon Black Friday deals beginning on Wednesday 11/22. If you don't, then pick up yours this year and you'll be ready for 2018.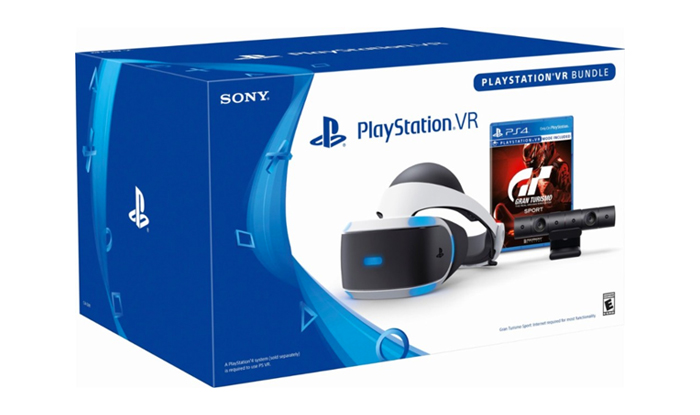 Select Playstation virtual reality bundles
Black Friday Price: Up to $100 off 
While Amazon is characteristically vague about which bundles and how much, we've seen the Gran Turismo bundle featured prominently in several ads for Black Friday 2017 and expect it to be available at Amazon at the same $399 price tag (originally $499) as everywhere else.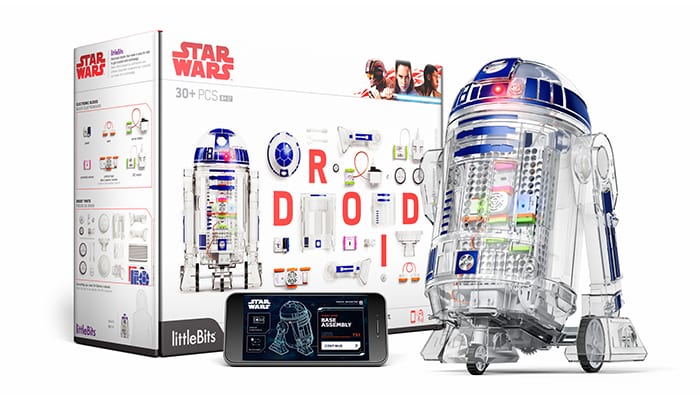 Star Wars Droid Inventor Kit
Black Friday Price: 20% off
This ultra-cool build-your-own-R2-unit kit was one of our Hot Holiday Toy picks, and we're pretty psyched to see it get a discount for Black Friday. It retails for $99.99, so a 20% discount should work out to $79.99.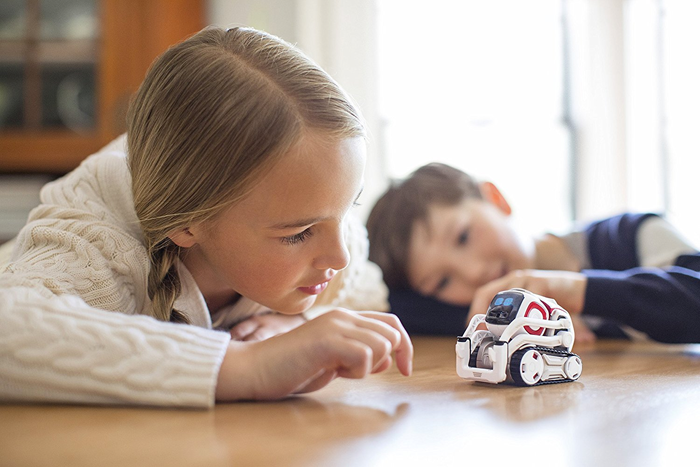 Anki Cozmo
Black Friday Price: $30 off 
Cozmo normally costs $179.99, which seems pricey for a toy robot the size of your fist. The $30 discount will make it a little easier to stomach the price.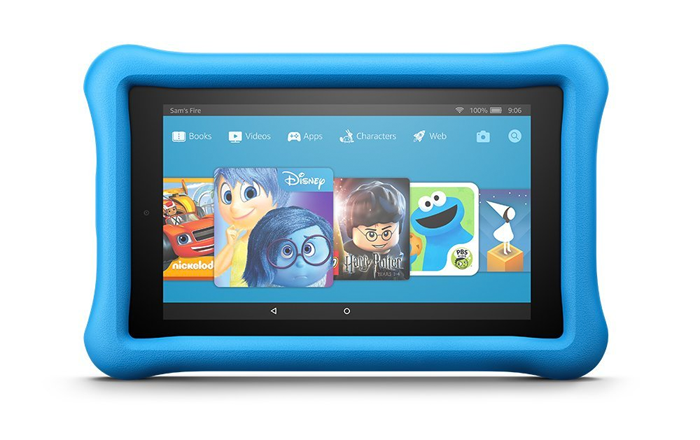 Fire 7 Kids Edition
Black Friday Price: $89.99 (was $129.99)
The thing we love best about these kid-friendly Kindle Fire tablets is that you can get a bulk discount. Buy two to score an extra $10 off.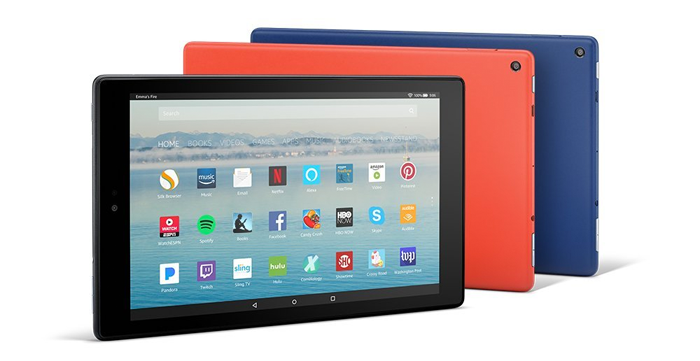 Fire HD 10
Black Friday Price: $99.99 (was $149.99)
The latest Fire tablet gets a handsome $50 discount. This is the time to buy if it's on your shopping list.
Kindle best-selling books
Black Friday Price: Up to 80% off 
Tis the season for insanely cheap Kindle books! Of everything on this list, this is the one I'm personally excited to check out.
32" 720p TV
Black Friday Price: $69.99
Seriously, don't get your hopes up about snagging this TV for all of the reasons we listed above, but we feel compelled to mention it since it is the cheapest 32" TV we've seen anywhere for Black Friday 2017. Blink and you'll miss it.
49" 4K TV, brand unknown
Black Friday Price: $159.99
Another bargain TV that will sell out before you can take a full breath, but the price tag alone will compel some Black Friday faithful to try. May the odds be ever in your favor.
Premium 40" Smart TV, brand unknown
Black Friday Price: $279.99
We don't expect this one to last very long either. We just wish we knew more about it. What brand? Is it a 4K set? Inquiring minds want to know!
New release movies and TV seasons 
Black Friday Price: 40% off
Amazon's press release makes it clear that this extends to DVDs, blu-rays, and streaming purchases and even some streaming video rentals.
PC gaming laptops, desktops, components and more
Black Friday Price: Up to 40% off 
While the "up to" phrasing makes us hesitant to get our hopes up, we do expect Amazon to be competitive on laptop deals.
New Balance shoes and apparel
Black Friday Price: Up to 60% off 
New Balance is solid. Again we see the "up to" phrasing, but there's almost certainly a few gems lurking in this category.
Which Amazon Black Friday deals are you looking forward to? Tell us about it in the comments below!
Amazon deals you can buy now:
3qt Instant Pot Pressure Cooker $52
Samsung 65" 4K Smart TV $800 with Prime
Philips White & Color WiFi Bulb Kit $114