3 Cheap Vacations to Take in April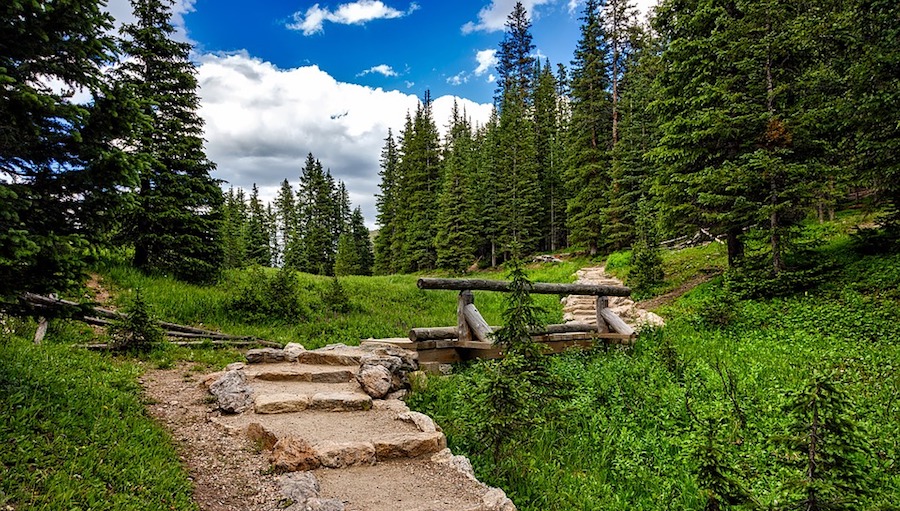 April is a great month for travel. Spring breakers have mostly gone home and hotel prices haven't quite reached their summer highs. Mild weather is also a major draw. Looking to get out of the April showers for a few days? We have three very different vacation options for you to choose from. 
Los Angeles, CA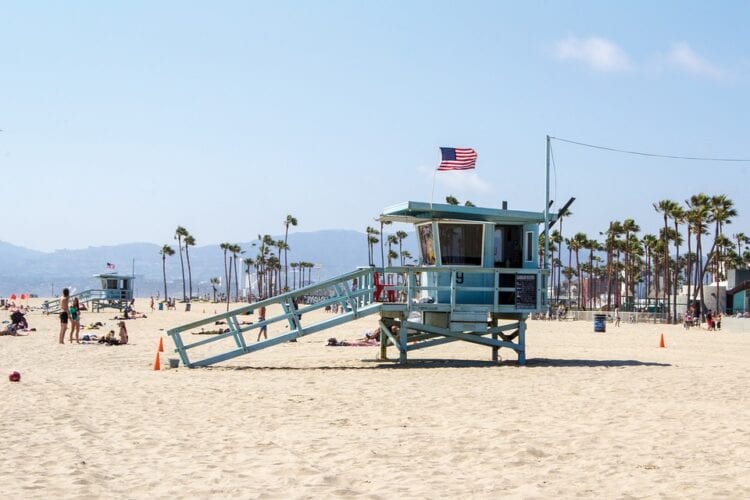 Los Angeles draws the biggest crowds in the summer. That's usually when room rates are highest and beaches are the most crowded. While the weather might be a little cooler in April (today, for example, they're expecting a high of 67), the prices are much more favorable for frugal travelers.
Check for travel deals on sites like Expedia before you go, because you can often save a little extra with their daily deals. Airfare can be pretty cheap, too. Virgin America offers round-trip flights from Chicago for less than $230 on select dates and if you're a member of Virgin America's Elevate program, you can earn reward points with your trip.
Virgin America was recently acquired by Alaska Airlines, and they will be retiring the Virgin America name brand by 2019. But that's not a bad thing for travelers looking to get to LA on the cheap. Right now, you can transfer Elevate points with a 30 percent bonus to your Alaska Mileage Plan, and new members to the Alaska Mileage Plan can earn 5,000 bonus miles when they take their first trip before September 30th, 2017.
I recently wrote about how I cut the cost of my trip to Los Angeles in half, and you can use those tips to pay as little as possible for your own vacation too. During my trip, we stayed at an Airbnb in West Hollywood and used the public transit system (which, contrary to popular belief, is actually really useful) to get to the beach. We also caught a comedy show at the Largo, walked Hollywood Boulevard, and visited Santa Monica Pier.
Reykjavik, Iceland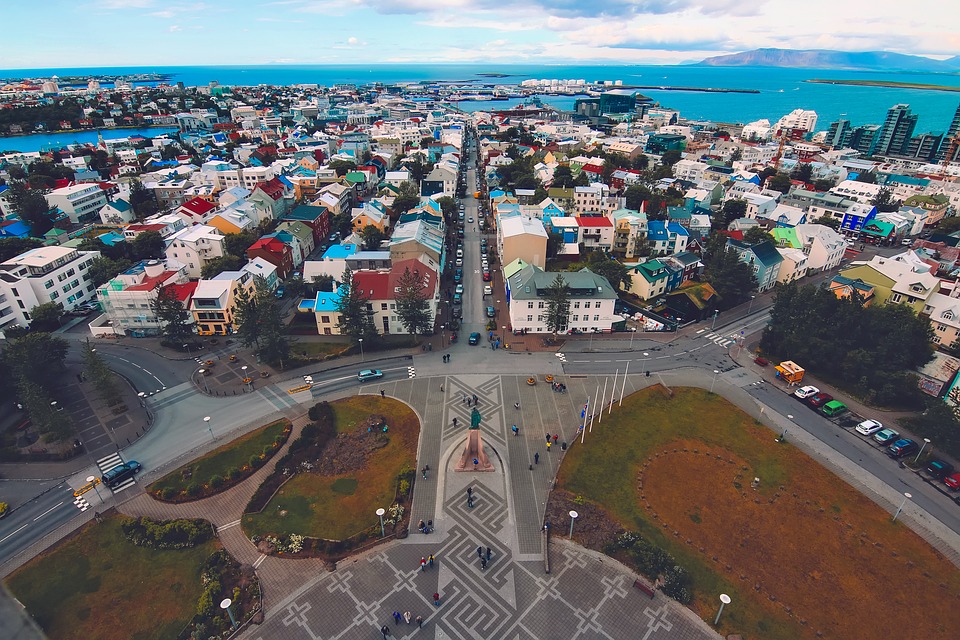 Have you ever visited a geothermal spa? The Blue Lagoon in Reykjavik has saunas, steam rooms, relaxation areas, and a waterfall. If that doesn't sound like the best way to relax after a transatlantic flight, I don't know what does.
Reykjavik also has more adventurous attractions. You can book a Golden Circle Tour to explore the outdoors, including geysers and waterfalls. Game of Thrones nerds can rejoice, too. There are special tours of the filming locations for the popular HBO series. It might be a little early in the season for whale watching, but you can go on a brewery tour to enjoy some craft beers while you get to know the locals. Bring a jacket, though. The average high temperatures for Reykjavik are usually in the low 40s throughout April.
So what about the price? Overseas travel isn't as expensive as you might think. You can find some round-trip flights from Boston to Reykjavik for less than $300 on Icelandair. Weary vacationers can stay within walking distance of the spa. The Silica hotel even has it's own private lagoon for guests.
International travelers might want to check out the Capital One Venture Rewards Card, which offers a 40,000 mile bonus to those who spend $3,000 on purchases within three months of approval (Note: This offer is currently unavailable). Those 40,000 points cover about $400 in travel, and you're not limited to any specific airline or hotel chain. Also, the card doesn't have foreign transaction fees or mile expirations. It has a $59 annual fee, which is waived for the first year.
We mentioned Iceland in our recent article on alternate spring break destinations, so check that out if you're looking for more information on this beautiful country.
Denver, Colorado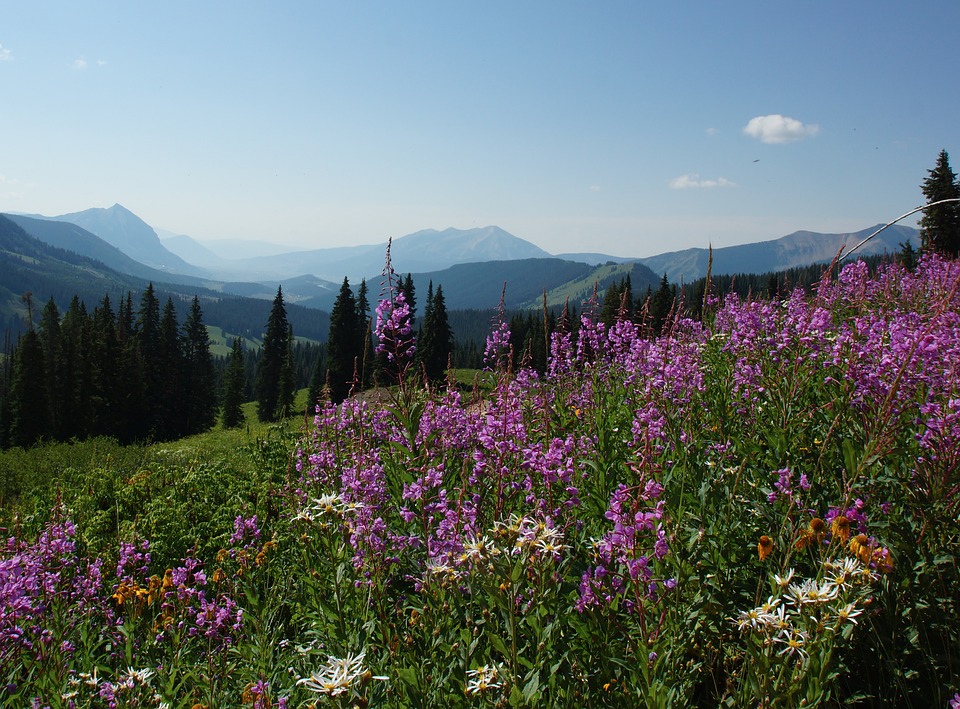 I'm all about frugal travel, so I tend to look for off-season discounts whenever possible. April is at the very end of the ski season, and most resorts close within the first two weeks of the month, but you can still catch the final days through early June at the Arapahoe Basin Ski Area. Check for hotels and vacation rentals in the area on the Arapahoe Basin lodging page to find discounts (including free breakfasts this month).
Families can visit Denver's many museums and parks, and couples may want to try the popular whiskey tour. Like Reykjavik, Denver also has some popular breweries. The first on my list is Breckenridge Brewery, which is 10 miles south of the city. I'd recommend their Oatmeal Stout if you're in the mood for something dark and delicious.
This ski resort area is just over an hour's drive from downtown Denver and about an hour and a half from the Denver airport. We found round-trip tickets from Chicago to Denver for less than $90 on Frontier. That's a great price, but it's a very restrictive airline. You can bring one personal item with you, but you'll have to pay extra if you want to bring a carry-on or check a bag.
Personally, I prefer to fly with Southwest. They allow you to bring a personal item, carry on, and up to two checked bags for free. I found a three-night vacation package through Southwest Vacations at the end of the month with lodgings at the Ritz Carlton Residences Vail, including round-trip flights from Chicago for about $780 per person.
The vacation package I just described would earn 672 Rapid Rewards points per person because of the air travel. You can't use these points to book through Southwest Vacations, but that's alright. In many cases, you can find a better deal by unbundling your flight from your hotel. Frugal travelers should always check out vacation rentals and (if they're adventurous) hostels. Pair these inexpensive accommodations with budget airlines, and you can build your own package for as little as possible.
For more information on saving on frugal travel, check out these related articles:
Do you want to go somewhere warm to bask in the sunshine or would you rather spend as much time in the snow as possible? Let us know in the comments if you have any other great April travel destinations!