These Are the Best Stores for Deals on Back-to-School Tech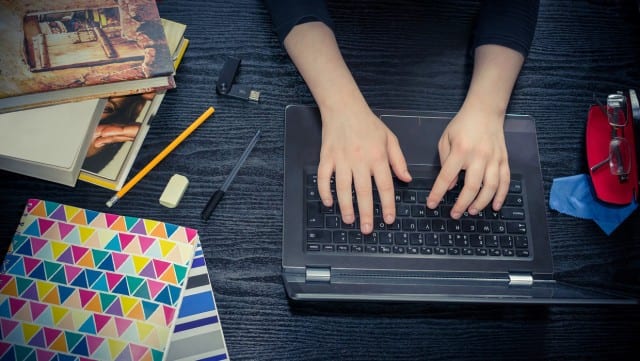 Tech has become as essential to back to school shopping as the backpack but, of course, the prices are a whole lot higher and scarier, especially when you are talking about laptops or tablets. That means finding discounts is key. Here are some of our favorite places and ways to score education deals. 
Best Buy's Student Deals
Best Buy offers some of the best discount for students we seen online, especially this time of year. All you need is a valid .edu email address and you'll be sent a code that can give you big discount on laptops or accessories that might already be on sale. The best way to shop it is to keep an eye out for the regular sales and then combine that with an educational discount.
Apple Education
It's never easy to get a discount on Apple products, unless you buy through their education section, which offers discounts not only to students, but to educators and school staff, as well. While not always the lowest prices, even with the education discount, right now they are running a big promotion that features a pair of Beats wireless headphones or earphones with the purchase of a laptop or tablet. It's literally their best offer of the year. Just be careful to check the prices of the model laptop or tablet you wish to buy to make sure another store like Best Buy or B&H Photo don't have it for significantly less.
Save on Sale Tax
Places that don't charge sales tax equal saving on items that are expensive. Yes, eventually you are supposed to pay that... and we'll end that comment right there. Often when computer shopping, it's a good idea to compare you final total with tax against a reputable store that does not charge sales tax in your state. Some good stores with laptop deals that don't charge sales tax in a lot of states are B&H Photo, Adorama, BuyDig, and P.C. Richard & Son.
Some states also have tax holidays just in time for back-to-school shopping, and that often includes education-ready electronics like laptops and tablets. You can see if your state participates and what the dates are for your local tax holiday here.
Certified Refurbished
If you are on a tight budget, sometimes buying refurbished is a good way to go, just be careful who you are buying refurbished from. Some small online resellers or flash sites will try to pass off really old refurbished laptops off as a great deal when, in fact, it's running on out-of-date processors or painfully low memory for today's needs. Buying refurbished direct from manufacturer's is a good way to guarantee what you getting is of good quality. Apple's refurbished section is a very safe place to buy refurbished Macs and Best Buy has an extensive refurbishing program for variety of products. For the PC-minded, Dell Outlet has great discounts on refurbished laptops that are running on up-to-date processors, as does HP in its refurbished section.
What to Avoid
Chromebooks
When it comes to laptops, more power is better. Every year, retailers tout Chromebooks as great laptops for students, but that's not really true. While perhaps useful for grade school or very young students, they tend not to have enough memory or hard drive space for the applications high school and college students need for their school work. Some colleges even even require tech specs for laptops that a Chromebook can't come near. You can also find some good budget laptops with way better specs for just $100 more.
Printers
Also, printers are becoming less needed as more schools offer online portals for submitting papers and home work. If you think the student in your family will need to print out homework or papers, go with the cheaper printer (there are plenty around for under $50) because you are likely going to be printing a lot less than you think you will be.
Shipping Fees
If you are paying a shipping fee for a laptop, you are shopping at the wrong place. They pretty much universally ship for free. That's been an industry standard for years now.
Related coupons: