The Best Black Friday Deal on Everything You're Looking For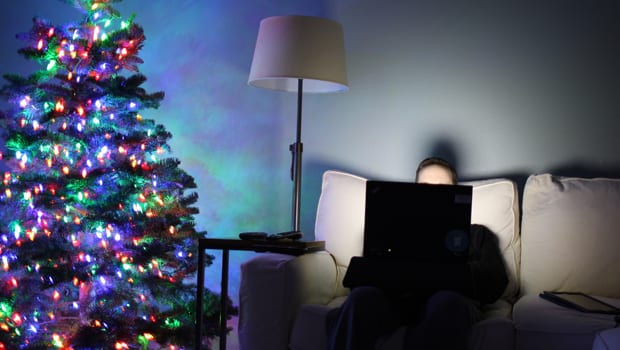 We get a lot of requests for the best deal on this or that, and this post is where we rounded up the most common things our fans (that would be you) are looking for, along with the best prices we found on them for Black Friday.
So if you're looking for the best Black Friday deal on anything specific, check here first. And if it's not on the list, add it to the comments. We may be able to help you out.
Find me the best Black Friday deal on...
Shark Steam Mops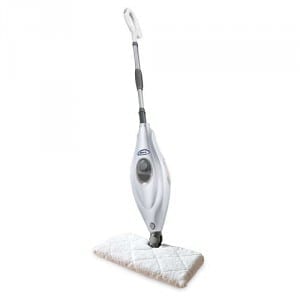 Where: Kohl's
Price: $42.49
When: 11/23-11/27
Shark Steam mops are one of the most popular deal requests that we get from our fans, so it was the first thing we thought of when we started to put this list together. We found the Shark Plus Steam Pocket Mop listed at $49.99 during Kohl's Black Friday sale, and the price drops to $42.49 with Kohl's promo code TURKEYTIME. It was a just a smidge cheaper back in October when we posted it for $40, but this is still a killer deal. To make this deal even better, add another $7.51 to your cart to get $15 back in Kohl's Cash and score free shipping. It's literally cheaper to buy more stuff on this one.
See more of the best steam mop deals
KitchenAid Stand Mixers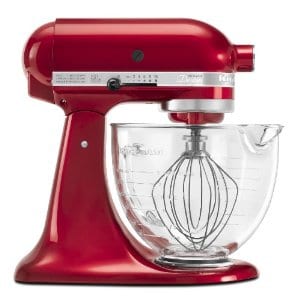 Where: Kohl's
Price: from $165.49, plus $45 Kohl's Cash
When: 11/23-11/27
We've waxed poetic over Kohl's Black Friday deal on KitchenAid stand mixers many times now, but once more won't hurt. The magic is in how the offers stack. Add it to your cart, take 15% off, reap the Kohl's Cash and Yes2You rewards, and then send away for the mail-in rebate. It's the best deal we see all year on KitchenAid. Here's how it adds up for the three mixers listed in Kohl's Black Friday ad:
As with the steam mop above, if your total is less than $15 away from the next multiple of $50, then it's totally worth it to pad your cart. You'll get an additional $15 in Kohl's Cash back for the trouble, making whatever extra thing you bought essentially free.
Special note: The Kohl's Black Friday sale is live right now, but you'll have to wait until Wednesday for the rebate on the 4.5-qt. Classic to be available. (It's available now on the Artisan and the Pro 600.)
See more of the best KitchenAid stand mixer deals
Keurig Elite K45 Coffee Maker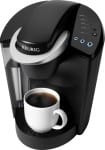 Where: Kohl's
Price: $76.49, plus $15 Kohl's Cash
When: 11/23-11/27
The Keurig Elite K45 is everywhere this Black Friday, but Kohl's does it best, offering 15% off with promo code TURKEYTIME to bring your out of pocket cost down to $76.49. Plus you get $15 Kohl's Cash to spend on a future purchase, so it essentially works out to $64.49.
The discount works on other Keurig models as well, so check out our current listing of Keurig deals to find the lowest price on the model you're looking for.
See more of the best Keurig deals
Fitbit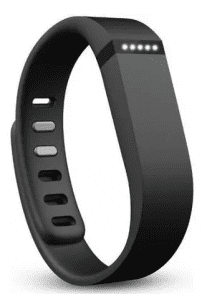 Where: Walmart
Price: from $59
When: Thursday 11/26 (6pm in-store, possibly online beginning at midnight)
At $59, Walmart turns in the lowest price we've ever seen on a Fitbit Flex, new or refurbished, for its Black Friday sale. The catch is that it may be an in-store only deal, but the ad is less than clear about that. We do know that it doesn't require a wristband, and that it hasn't been blessed with a 1-Hour Guarantee.
But what about the Fitbit Charge HR? The lowest price we've found for Black Friday on this one is also at Walmart, where the $119 price tag beats Best Buy by $.99. Depending on where you're planning to do the rest of your Black Friday shopping, that difference may not matter too much. We have seen it as low as $104 within just the last couple weeks, but $119 is the lowest price we found advertised anywhere for Black Friday and we don't expect to see a better deal than that until maybe just before Christmas.
See more of the best Fitbit deals
Cashmere Sweaters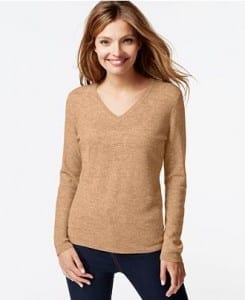 Where: Macy's and Bon-Ton
Price: $39.97-$39.99
When: Right now at Bon-Ton; Thursday 11/26 at Macy's (6pm in-store, presumably midnight online)
It's a deal that we see return every Black Friday, and it's always the best cashmere deal running. At Macy's these luxurious, super soft sweaters come in your choice of v-neck or crewneck styles and upwards of 20 different colors. At Bon-Ton you get your choice of turtleneck, v-neck and cardigan styles, but the colors are more limited.
See more of the best cashmere deals
Roomba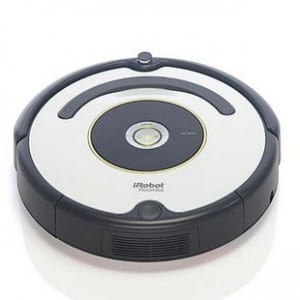 Where: Kohl's
Price: $284.74, plus $75 Kohl's Cash
When: RIGHT NOW!
Kohl's wins again with the triple-up combo of a sale, coupon, and Kohl's Cash. The regular price on an iRobot Roomba 620 Vacuum Cleaning Robot is $419.99, but it's on sale for Black Friday for $334.99. Promo code TURKEYTIME takes another $50.25 off the price, getting the out-of-pocket cost down to $284.74. Figure in the $75 Kohl's Cash earned, plus $10 worth of Yes2You points, and it's like you paid $199.74.
See more of the best Roomba deals
Nintendo 3DS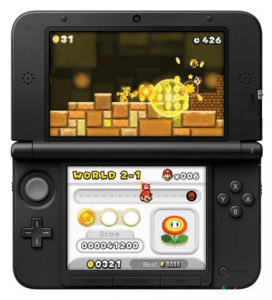 Where: Walmart
Price: $129
When: Thursday 11/26 at 6pm (probably in-store only)
The Nintendo 3DS is another popular request from our fans, and it looks like Walmart will have the best deal for Black Friday. This Nintendo 3DS XL deal includes Super Mario 3D Land and will be available in-store at Walmart beginning at 6pm on Thanksgiving night. It's being sold everywhere else for $179.99 on Black Friday, and the ad mentions that quantities are limited, so our gut leads us to think we won't see it online.
See more of the best Nintendo deals
The Cheapest TV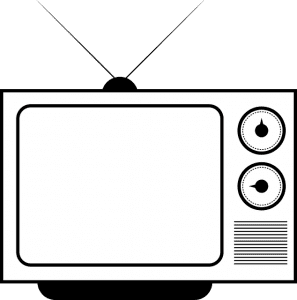 Where: Amazon
Price: $75
When: Sometime between now and Friday
If there's one constant about Black Friday, it's the inevitable mass hysteria and hyperventilation caused by the cheapest TV one can find. This year, that dubious trophy goes to Amazon, which will offer a 32" HDTV of indeterminate brand and specifications for just $75. Since we know literally nothing about it beyond the screen size, there's no way to link to it. So here's a copy of Amazon's Black Friday press release instead. To say that we're wary of this TV would be a massive understatement. We're pretty sure that the price tag will be the only thing it has going for it. Even so, shoppers will flip out and the big question is when it will be online. The answer is that we simply do not know, and because of how Amazon's Black Friday sale works, even if you're lucky enough to spot it, you're still probably going to miss out. So good luck with that.
Dyson Vacuum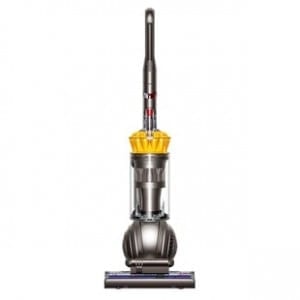 Where: Kohl's
Price: from $212.49, plus Kohl's Cash
When: RIGHT NOW!
The cheapest Dyson going this year is this Dyson V6 Cordless Vacuum at Kohl's, which goes for $212.49 after promo code TURKEYTIME and earns $60 Kohl's Cash. But if you're looking for something with a little more juice (and a power cord), check out the Dyson Ball Multi Floor Upright Bagless Vacuum, also at Kohl's, for $254.99 after that same promo code plus $75 Kohl's Cash.
See more of the best Dyson vacuum deals
iPhone 6s and 6s Plus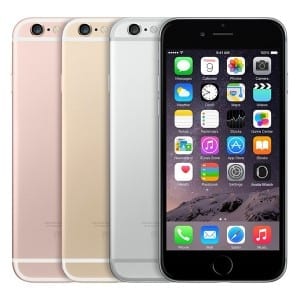 Where: Walmart or Target
Price: $0 down + Gift Cards
When: 11/26 at 9pm
Black Friday deals on phones got tricky this year since carriers began ditching contracts in favor of installment billing, and it's made comparing deals tougher than you would expect. So I'm going to address the Walmart and Target deals separately here.
At Walmart, the deal is listed on page 8 of the Walmart Black Friday Ad, advertising $0 down with installment billing enrollment, with $100 savings (on any model) and a $100 Walmart gift card. We see the total savings, but we don't know the price before or after so it's tough say what impact that has on your monthly bill. The value of the savings and gift card combined comes to $200, and starting at 6pm on Thursday you can actually make an appointment for your activation. That should save you from waiting in a line 20 deep during the Bears-Packers game on Thursday.
Target has the same problem with obfuscating the price of the phone when you choose installment billing. They're offering the same $0 down, but instead of a discount you'll get a $250 gift card with your activation. And Target at least does list phone prices for the 2-year activation plans we're all so much more familiar with, which gives us a better point of reference That makes the value of the savings a lot easier to figure (it's $250, no math needed there), but Target doesn't appear to be offering activation by appointment, so you may be stuck waiting around and keeping your place in line.
Despite the apparent $50 difference in savings value between the two, we think which way you go really boils down to whether or not you're already going to be there for the rest of your Black Friday shopping, or which gift card you're more likely to use. If you're largely apathetic to both stores, it comes down to whether the ability to make an appointment at Walmart is worth giving up the extra $50 in effective savings you'd be giving up at Target.
See more of the best Apple deals
Beats Headphones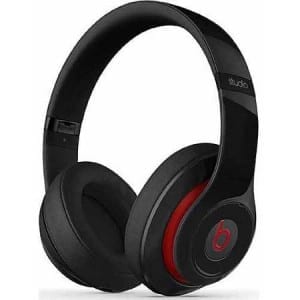 Where: Target or Walmart, depending on the model
Price: $96.99-$169
When: Thursday 11/26 at 6pm
We already professed our love for the $99.99 Powerbeats2 Wireless Earbuds deal at Best Buy, so we'll move directly on to the headsets.
It's not advertised in their Black Friday ad, but you can get those Beats Studio headphones right now for $160 at Best Buy. That deal may not last, though, so if you missed it or just aren't ready to spring, the next best thing will be at Walmart, where Beats Studio Headphones will be given the 1-Hour Guarantee treatment and priced at $169 on Thursday 11/26 at 6pm. You'll have to be in the store to grab a pair, but even if you don't you can get a raincheck so long as you get it before the clock strikes 7pm.
If that's a bit more than you want to spend, check out the Beats Solo 2 On-Ear Headphones at Target, which will be hitting an all-time low of $96.99
See more of the best Beats by Dre deals
Don't see what you're looking for?
We've covered the best prices on Xbox One and PlayStation 4 bundles, 4K televisions, laptops and more in Brad's list of The 25 Best Black Friday Deals of 2015.
What deals are you looking for this week? Tell us about it in the comments and we'll see if we can help you out!