The Best Budget Carry-On Bags for Every Kind of Flight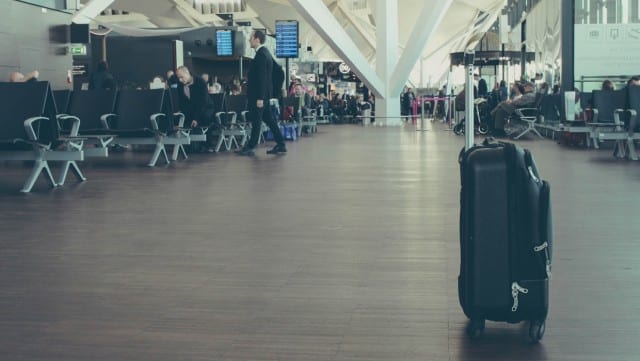 Buying a new carry-on bag is more difficult than it sounds. With the rise of budget carriers and Basic Economy fares, it's harder than ever to know what kind of bag you can take on a plane without being hit with a baggage fee–even if the bag is a traditional carry-on size. 
But don't check a bag just yet. In this article, we'll give you a look at the best carry-on bags for different types of air travel. This list includes bags best suited for budget carrier, commuter jet, mainline carrier, and international travel. We picked bags designed to keep your travel fee-free and enjoyable for under $150. (Bonus: Buy them with a credit card that earns air miles with your favorite airline.)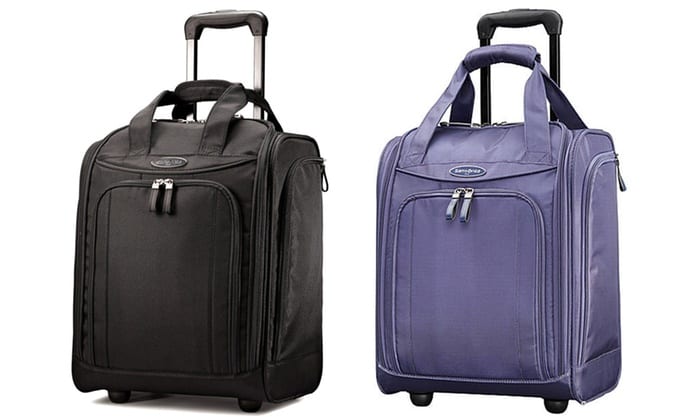 Best deal: $62.99 at Groupon
Spirit Airlines tickets include a free "personal item" that's defined as a bag that doesn't exceed 18 inch by 14 inch by 8 inch dimensions. Anything larger than that, and you're on the hook for paying a steep baggage fee to use the overhead compartment.
Samsonite's Wheeled Underseat Luggage is a good choice for jet-setters on a budget. The bag's dimensions are 13-in by 13-in by 6.5-in, so it flies for free on budget airlines and Basic Economy fares. It doesn't skimp on comfort either: the bag has a retractable handle and two wheels, so you can wheel it around without an issue.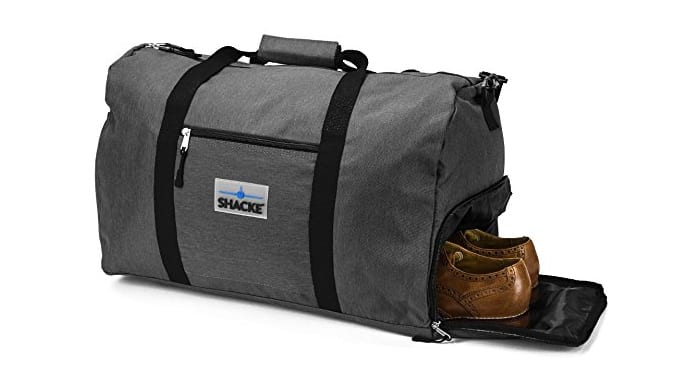 Best deal: $29.99 at Amazon
Bringing a carry-on bag on a commuter jet can be tough. Depending on the size of the plane, you may have to gate check even the most modest roller bag. With this in mind, we recommend duffel bags to people that regularly fly on small jets. These are almost guaranteed to fit in the overhead compartment on small jets, saving you valuable time at your destination.
Our duffel bag of choice is the Shacke's Travel Duffel. We like it because the bag has a separate shoe compartment, so you don't have to worry about your gym shoes getting your dress shirts dirty. Give it a look before your next business trip.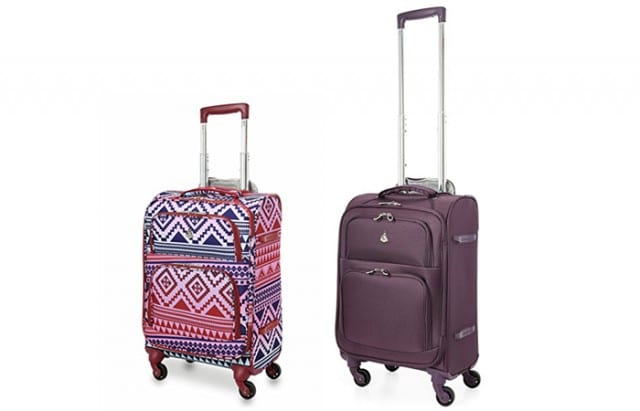 Best deal: $49.99 at Amazon
If you find yourself traveling on mainline jets on standard economy tickets, you have more flexibility when it comes to taking a carry-on bag on board. Delta Airlines defines a carry-on bag as any bag no larger than 22 inches by 14 inches by 9 inches. Most standard economy tickets include one carry-on bag of this size and a personal item like a backpack or purse.
The Aerolite Carry On MAX, pictured here in purple and a fun southwestern pattern, fits these dimensions exactly, giving you plenty of room to pack for week-long adventures. Even better, the bag has four swiveling wheels that make it easier to maneuver than its two-wheeled counterparts.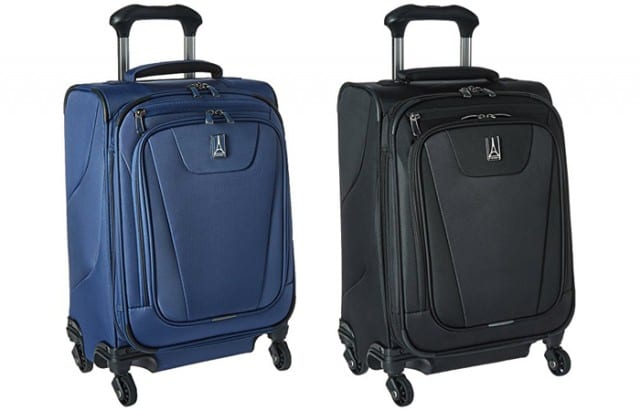 Best deal: $88.39 at Amazon
The last thing you want when traveling abroad is broken luggage, so look for a carry-on that puts durability first. One of our favorites is the Travelpro Maxlite International Spinner. This bag has a plastic bottom tray and honeycomb-style frame that keeps your bag stable and your belongings protected from any TSA-induced drops. The bag's interior doesn't disappoint either: it has a number of pockets and compartments for easy organization.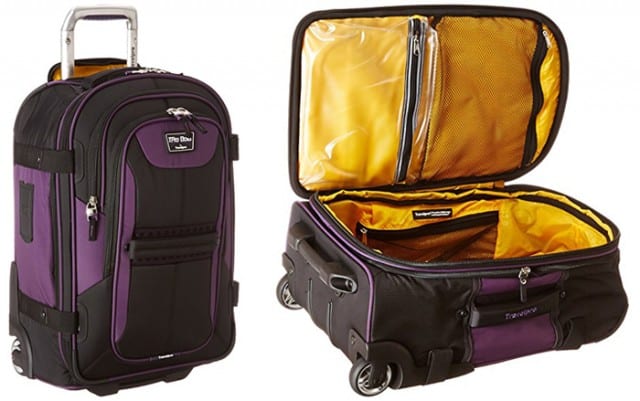 Best deal: $97.74 at Amazon
Expandable baggage gives you the convenience of a carry-on and the storage space of a checked bag. These bags are standard carry-on size but have a retractable storage compartment that can be expanded for a couple extra inches of width. This is a godsend for times when you purchase one too many souvenirs, but remember that you must check your bag when the compartment is expanded.
The Travelpro Tpro Bold 2.0 22″ Expandable Rollaboard is a great option for expandable luggage. It measures in at 20.5 inches by 13.5 inches by 8.5 inches and expands to 20.5 inches by 13.5 inches by 10.5 inches. The bag is offered in various sizes, too–check out your options on Travelpro's website.
Safe travels!
And there you have it: the best carry-on bags for different types of travel. What carry-on luggage do you use when traveling? Let us know in the comments below this post!