Where to Find the Best Discounts and Sales on Golf Equipment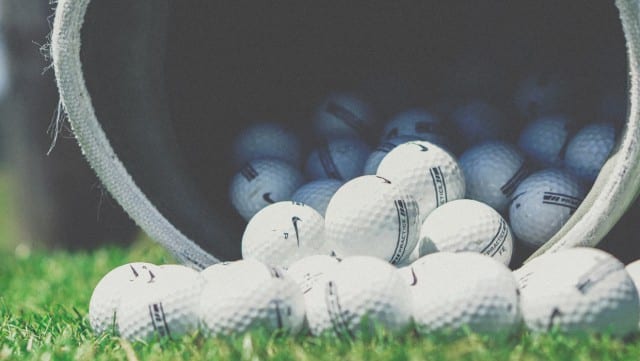 Golf. It's a sport many love to hate. It's a "good walk spoiled" as Mark Twain once said. Or if you're like me, it's a "good cart ride" spoiled, but I get his point. Add in the fact that it can be really expensive and I don't know why anyone plays the dang sport. 
There's greens fees, golf balls, special shoes, funny pants if you really want them… The list goes on and on. I'll often joke with my friends that golf is so frustrating that sometimes I think I'd be better off getting to the course, setting $75 on fire, dumping a box of balls in a lake, and just driving the cart the rest of the day.
But like anything difficult, golf's best moments are when you're able to triumph over the impossible, even for a second, and feel like you accomplished something great no matter how fleeting the victory. Plus a vehicle designed for the express purpose of hand-delivering you cold beer is pretty nice too.
To take some of the sting out of golf expenses, we've compiled a list of ways to save on golf, and everything that goes into it, right here.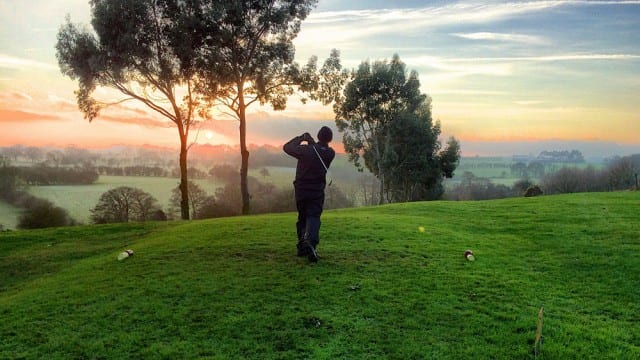 1. Shop at the end of the golf season
The professional golf season runs from October through August. So it's basically all year. But the average golfer, depending on where they live, isn't going to be able to golf 11 months of the year. The best time to buy new golf gear is often in the fall/winter when last year's models are being discounted and the next year's models are being released, so roughly October through March.
2. Golf during the week
Getting time off work can be tough. For most people, that means they can only fit in a round on the weekends. But if you're able to flex your work schedule from time to time, or if you have some vacation days burning a hole in your pocket, you can find that many courses offer discounts for rounds played on weekdays. Demand is lowest, prices fall, you win! (Keep in mind, you'll still have your same talents during the week so the round won't be any easier just because it's cheaper!)
3. Golf at night
For the same reasons why golf is cheaper during the week, it's cheaper at night. Most courses offer twilight rates. You might not be able to get in a full round during the evening hours but a good practice nine after work can do wonders for your game. Or at least get you off the couch. So that's something.
4. Play another round for less than your first round.
Some courses let you play a second 18 holes after you've completed your first round for less money if you're willing to hop back on the first tee and start swinging right away. Courses are busiest in the early hours, especially on weekends, so they're often looking for some poor suckers adventurous go-getters to brave the afternoon heat and play another round. They get another group out, you get some more swings in. Nice!
5. Used clubs can save you some money
Like many hobbies golf, while once a real passion, can quickly become a chore when circumstances change (growing family, job transfer to the Arctic) or you find something else that appeals to you more. Thousands of dollars of golf gear can quickly become useless so people look for a way to dump it and still salvage a few bucks for their next new thing. Let their loss be your gain. You can find used clubs at places like Rock Bottom Golf and some even come with a guarantee.
6. Create a deal alert
You can create a deal alert for anything on our site and we'll let you know whenever we post anything that matches that alert. For example, you setup an alert for "golf" and we post a deal on some golf shoes. We'll let you know right away so you can come snag some for yourself. It's super easy and a great way to get the savings as soon as they're announced!

So what ways have you found to save on golf? Share with us in the comments below.
Related golf sales and deals:
Related coupons: