To Swipe or Not to Swipe? 7 Store Credit Cards Worth Using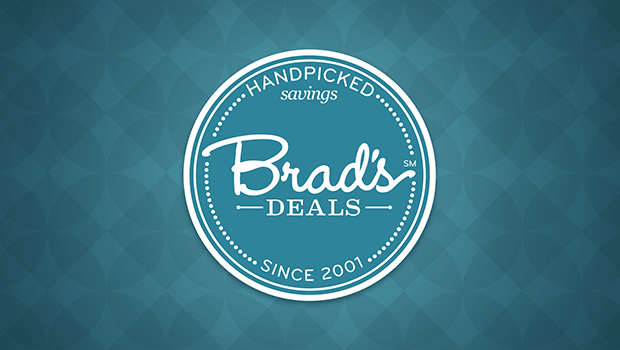 It's not easy to say no to an additional discount, even if you have to open a new credit card in order to receive the promotion. But step away from the store counter and get the facts first! There's more to that card than a day of discounts. Taking the time to develop a strategy around new store credit accounts is worth far more than any savings you can receive on a single purchase.
 Consider your Credit 
"This will just take 30 seconds."
The salesperson at your favorite store might make the process seem harmless and fun, but opening a store credit card requires a hard inquiry into your credit report. Initially, it may only impact your score by about 10 points, but as you open more credit cards, the damage will be upwards of 30 points. Since closing accounts can negatively impact your credit even further, it's wise to plan ahead and pick the stores that will reward you the most. However, don't let our cautions discourage you from all credit activity; while damage to your credit from opening a new card is unavoidable, it's not irreversible, and your new account becomes beneficial as you start to build credit from responsible payments.
It's a good idea to check your credit yourself before opening a card, even if you've decided that the savings will be worthwhile. You can download Credit Karma Mobile to run a soft inquiry into your credit for free, without hidden fees or injury to your credit score. In fact, checking your credit regularly will pad your credit report with soft inquiries, eventually removing any hard inquiries conducted previously. Pulling a report on your own credit each day with just over 24 hours between inquiries can effectively bury blemishes from hard inquiries on your TransUnion and Equifax reports within 2-3 months, according to creditboards.com.
Because store cards tend to have higher interest rates and lower credit limits than regular credit cards, you're going to need to use a little bit of strategy with the accounts you do decide to open. Make sure the balance on your card is always under a third of the credit limit, and make payments in full whenever possible to avoid interest and fees.
Consider Convenience
"I'll just need your I.D. and a current credit card."
It's convenient to set it up, but is it convenient to keep it up? Every store account you open is another bill to keep track of each month. However, getting a credit card for a store you shop at frequently has its benefits as well. Most will eliminate the need for a receipt, and our top picks will allow you to set up paperless billing as well. You'll get alerted to exclusive promotions, so you'll know exactly when to shop, and you'll have more opportunities to save money.
Consider the Savings
"You'll save an additional 10% on everything you purchase today."
An extra discount can be tempting, especially when you're purchasing something on the high end of your reach financially. But if you don't have the cash at hand, you're better off using a regular credit card with lower interest rates. Keep in mind that many credit cards have rewards programs as well, so check to see if you're already getting cash back or airline miles in an amount equivalent to the potential store rewards before you decide to open an account. You can also check Brad's Deals regularly for coupons and sales. Shopping online offers you the advantage of being able to compare discounts or rewards and plan the appropriate method of payment.
Even with these options, there's no doubt that some store credit cards will offer you exclusive savings that will transform those good deals you find into great steals. Our own Brad Wilson mentions one such steal in Do More, Spend Less: The New Secrets of Living the Good Life for Less. In September, 2012, a Kohl's cardholder could have saved $135 on a Keurig coffee machine by stacking an exclusive promotional discount (30% off) with a mail-in rebate ($30 back) and deducting rewards redeemable on a future purchase ($20 Kohl's cash). This is just one example of how exclusive savings and strategy have a synergistic effect on saving you money.
Our Top Picks
We've picked our top choices because they provide savings that are significant and that endure throughout the year, reward you without restrictions, and/or help you to finance your purchases. Remember that it'll be worth the hit to your credit if using it will help you build credit, so be sure to establish accounts at stores you shop at frequently. Keep track of the dips in your score by checking your credit, and they'll become peaks. And finally, plan the purchases you'll need to make so you can open a card when the discount will be most meaningful to what you're purchasing.
When used wisely, a Best Buy credit card can positively impact your credit score. The interest rate is high, as is typical of most store cards, but Best Buy's flexible financing options cover the major electronics purchases you might ordinarily pay interest on. A purchase of $149 or more qualifies you for 6-month interest-free financing. As long as you make the minimum payments on time, you'll avoid interest and a $35 dollar late fee. Don't need to finance your purchase? Choose to receive 5% back in rewards. Combine your rewards certificates with exclusive promotions throughout the year, and you'll be able to stretch your budget even further.
If the initial promotional discount of a new credit card appeals to you, take the shopping spree to Kohl's. You'll get 15% off your entire purchase upon being approved, plus an additional 15% off coupon in the mail for future use. But unlike most store cards, a Kohl's credit card will continue to save you money after your one-day shopping binge has come to an end. You'll receive at least 12 exclusive discount cards in the mail throughout the year that will save you 15%, 20%, or 30% off your purchase, or you can use your Kohl's charge during any promotional period and save 15% automatically. These opportunities rival typical credit card rewards and provide some reassurance to the shopaholic in all of us; You're sure to save money as long as you do your shopping during a promotion.
Target's REDcard offers 5% off all of your purchases, so you don't have to wait until you rack up points to get the reward, and you don't have to spend your savings in the same place you earned them. APR on the REDcard is about 23%, but should you need to pay over time, the discount will cover some of what you'll pay in interest.
This one might surprise you. Von Maur started as a family-owned department store and now has locations in 13 states and an impressive online catalogue of designer goods. You won't get any coupons for signing up, but you'll also never pay interest on anything. Minimum payments might be higher than what you're used to, but you'll be able to finance any merchandise Von Maur carries into about four or five payments. You'll also get free shipping and free gift wrapping, and depending on what state you live in, you may be able to shop tax free.
Like Target's REDcard, the B&N Mastercard doesn't restrict how you use your rewards; Barnes & Noble offers 5% back as a credit on your statement. You'll also get a $25 Barnes & Noble gift card after signing up. Use that gift card to purchase a B&N membership, and you'll get exclusive coupons plus 10% off almost everything you buy in the store. That's in addition to the credit you'll receive on your statement and the gift cards you can earn by using your B&N Mastercard for your everyday purchases. You'll also get all the added benefits of being a Platinum Mastercard holder.
Apply for a T.J.Maxx credit card to get shopping access to three stores with only one inquiry into your credit. You'll earn 5 points for every dollar spent, the highest return rate we could find without restrictions. That's a $10 rewards certificate in the mail for every $200 you spend, and you can use it anyway you want; there's no minimum purchase requirement, no limit to how many you can receive, and no time period restrictions.
A credit account at Gap, Banana Republic, or Old Navy will also enable you to shop multiple stores using the same card. You'll get 15% off the day you open the card, plus $10 back for every $200 you spend going forward (Old Navy cardmembers will receive $5 gift cards for every $100 spent). Keep in mind that although you can shop at five stores, you'll only be able to use your rewards at the brand you have an account with, so open a card at the store you shop at most. Exclusive discounts, however, may apply across the family of brands. Gap cardholders will receive 10% off at Gap, Old Navy, and Piperlime every Tuesday with code TUESDAY. You can earn additional perks, such as free alterations at Banana Republic, if you spend $800 within a calendar year and your account remains in good standing. Unlike T.J. Maxx rewards, Gap rewards will expire and contain some restrictions, so be sure to read the fine print.
Membership Cards with More Bang
Want to avoid a credit check but still get rewarded for your purchases? Check out the options below.
A Club O membership costs $19.95, but if you're a frequent shopper, the rewards you'll receive will pay for the membership and then some. You'll get free shipping and at least 5% back on every order, while earning up to 40% back on select items. Shop these exclusive member sales to find items that will earn you more than the cost of your membership in rewards dollars. You'll also get additional perks, like 5% back when you dine out at one of the 10,000 participating restaurants and bars. You've got nothing to lose by joining; If your savings don't pay off the membership costs, Overstock promises to make up the difference. And since you're signing up for a membership card and not a credit card, you'll avoid a hard inquiry into your credit.
Like Overstock's membership, Eddie Bauer Friends doesn't require you to open a credit account. Best of all, it's free to sign up. You'll have access to exclusive member discounts and free shipping offers, plus 3% back on every dollar you spend in the store or online. It's easy to access and redeem your rewards online. This one's a no-brainer; even if you make the occasional purchase at Eddie Bauer, it's worth signing up to get the rewards.
For more information on customer loyalty programs, click here.
Be a Strategic Shopper
It's smart to review exclusive offers that are available with a credit account, and staking out sales and snagging coupon codes will deepen the discounts even further. Good thing you know where to find all of your savings opportunities in one place!
Take the best online coupons and deals with you on the go! Download the newly updated Brad's Deals iPhone app today.