Rack Up the Rewards! More of the Best Store Credit Cards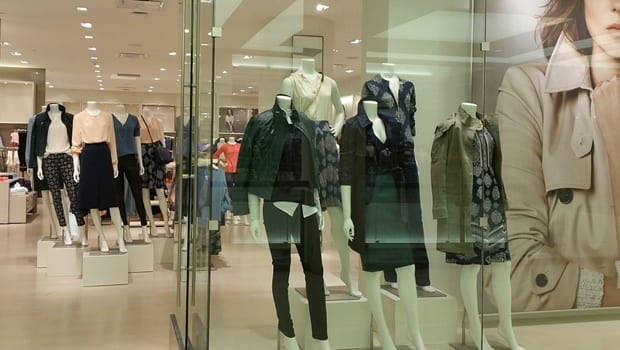 With back-to-school season in full swing, and the holiday shopping season just a mere three months away, store credit cards are a great way to earn rewards quickly at your favorite retailers. Just remember, they carry higher interest rates than traditional credit cards, so their use must be carefully monitored. Pay off your balance in full, unless an interest free promotion is running. As we mentioned in our previous blog post, many times the benefits of these cards make them definitely worth carrying. In addition to Gap Inc., Kohl's, Victoria's Secret, Target, and Sears, here are a few more of the best store credit cards, just in time for fall shopping.
Macy's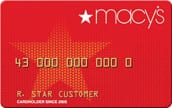 When you open a Macy's Star Rewards credit card, you get 15% off to use that day and the day after. Plus, receive exclusive cardholder coupons throughout the year, and exclusive automatic discounts in-store. Cardholders can also make returns without their receipts. There are so many different ways to save with a Macy's card and the discounts are so widespread across the store that the perks are impossible to ignore.
Nordstrom

Yes, this is another department store card, and yes, it is awesome. A Nordstrom Fashion Rewards Card has four different levels of benefits, and the amount of benefits you receive depends on how much you charge to your card. When you spend $100 on the day you open your card, you get a $20 Nordstrom Note to use on any future purchase. Also, earn 2 points for every dollar you spend, and when you accumulate 2,000 points, receive a $20 Nordstrom Note. Other perks include bonus point events, triple point days, complimentary alternations, and the best perk of all (in my own shopaholic opinion), early access to the Anniversary Sale.
Lowe's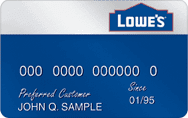 With a Lowe's credit card, cardholders receive 5% off every purchase. Plus, spend over $299 and receive no interest for six months if your balance is paid in full. Expensive home upgrades and costly home repairs can be done with a little breathing room for payment, which is both a great flexibility and a terrific benefit.
Store credit cards are perfect for saving money and racking up the rewards at your favorite retailers. Which ones are right for you depends on how you shop, where you shop, and the benefits you want. While interest rates are high, smart shoppers know that these cards are certainly worth carrying because of their perks. With a little savviness and a bit of awareness, cardholders can reach new heights of savings!
What are your favorite store credit cards? Ever received a really fantastic deal using one? Tell us in the comments!
Want to see more credit card perks like these? Sign up for Brad's Daily Alerts today to get the best daily deals delivered to your inbox!