11 Essentials You Should Always Buy in Bulk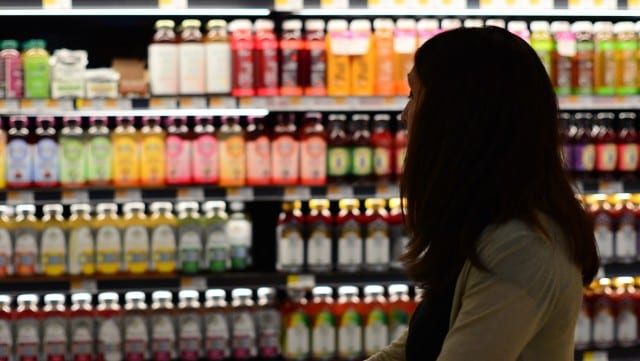 You don't need to belong to a warehouse club or shell out for pricey memberships to benefit from buying in bulk. These are eleven of our favorite bulk buys.
Our list isn't even close to exhaustive, of course. It's really just the tip of the iceberg. The unspoken truth of shopping is that nearly everything is cheaper when you buy multiples, leveraging economies of scale to save – but just because you can buy in bulk doesn't always mean that you should. So before we get into our list, let's review a few bulk buying tips to keep you from wasting your money.
Tips for Buying in Bulk
Live and die by "price-per-unit."
Stick to nonperishables.
Be realistic about what you actually use.
Know exactly how much storage space you've got before you buy.
If you have an Amazon Prime membership, leverage online delivery services like Amazon Pantry.
Meet free shipping thresholds with goods you know you'll use.
Don't forget about coupons!
Best Things to Buy in Bulk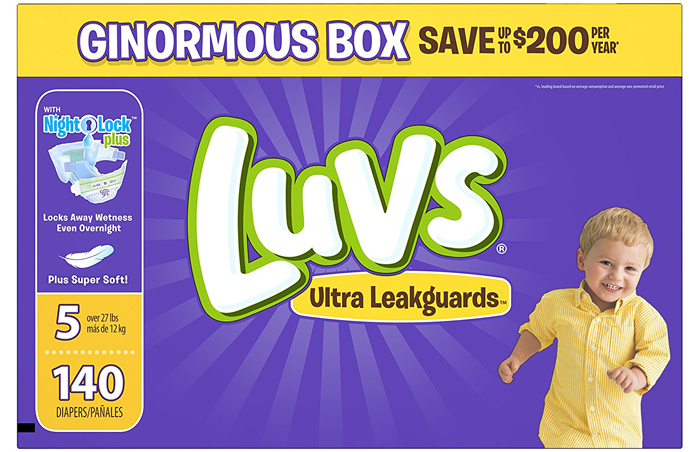 Diapers
We're betting that even the most well-stocked diaper stash is depleted faster than expected, so you might as well stock up and reap some long-run savings, right? At Amazon, a pack of 25 Count Luvs Ultra Leakguards costs $0.50 per diaper, but a box of 140 diapers is $0.30 per diaper.
Total Savings: 84%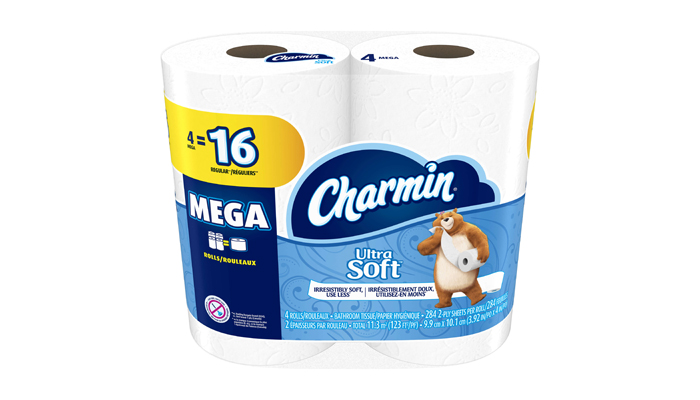 Toilet Paper & Paper Towels
I've started buying my toilet paper online because it's just awkward to carry a 12-pack of double rolls home from the grocery store, but there's also a clear savings benefit since going online also unlocks bulk buying benefits I can't get at my local Mariano's. For example, ordering a 4-roll package of Charmin Ultra Soft toilet paper runs 5¢ per square foot, while ordering any other size of the same brand costs 4¢ per square foot. Think about how that adds up over the course of a year!
Total Savings: 20%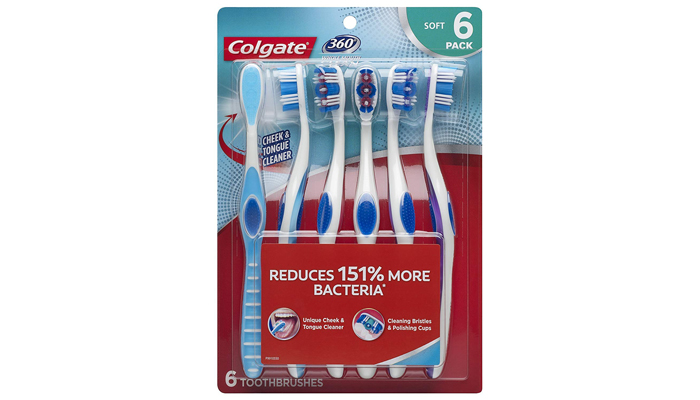 Toothbrushes & Toothpaste
Toothbrushes can be pricey when bought one at a time. A single Colgate 360 Toothbrush with Tongue and Cheek Cleaner sells for $4.94. On the other hand, a 6-pack of the same toothbrush costs $13.14 after you clip the 20% off coupon, or $2.19 per toothbrush. Total Savings: 56%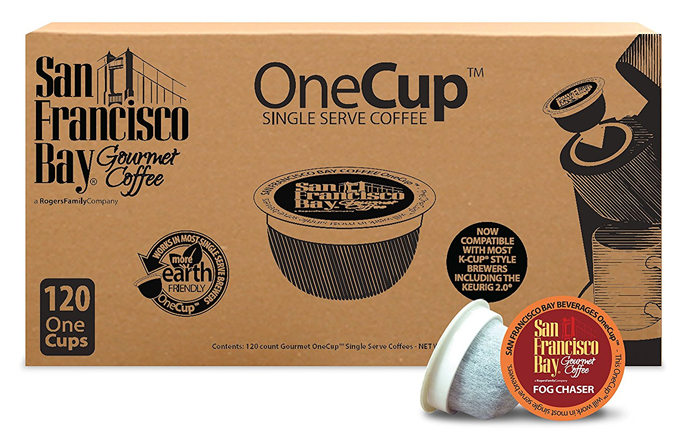 Coffee & Coffee Supplies
Is there really such a thing as too much coffee? While the brew itself can go stale, it does keep well in the freezer, and k-cups have a pretty long shelf life, too. And don't forget about coffee filters! At Amazon, San Francisco Bay Fog Chaser coffee pods are $0.81 per pod when bought as a box of 24, but drop to $0.43 per pod for a box of 120.
Total Savings: 46%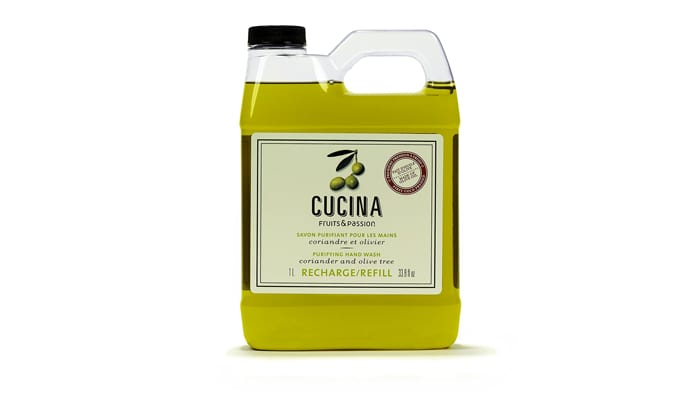 Soap & Shampoo
Hygiene products in general don't often have expiration dates, or if they do they're so far out into the future that you don't really need to worry about it. This is particularly true for external cleansers like soap, shampoo, conditioner, and body wash. We found this 16.9 oz. bottle of Cucina Coriander and Olive Tree Hand Wash for $1.47/oz., but the 33.8 oz. refill runs just $0.76/oz. Our advice: buy a stylish hand soap dispenser and stick to buying larger refill quantities.
Total Savings: 48%

School & Office Supplies
Not surprisingly, school and office essentials like pencils, sticky notes, and printer paper are all cheaper in bulk. Take these small black binder clips, for example. A 12-pack of Staples Binder Clips will cost you $0.12 per clip, but sizing up to the box of 144 binder clips brings the cost per clip down to just $0.07 each.
Total Savings: 42%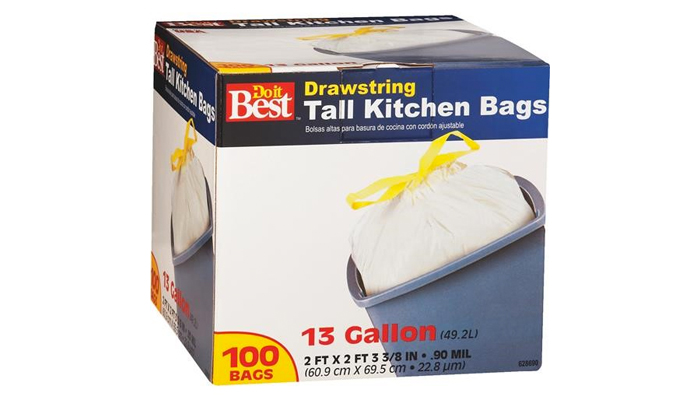 Trash Bags
These Do It Best Tall Kitchen Trash Bags at Jet.com cost $0.35/bag when you buy a 40-ct. box, but only $0.24 when you size up to the 100-ct. box. Plus, Jet gives additional discounts when you buy multiples - the price per bag drops to $0.22 when you buy ten 100-ct. boxes.
Total Savings: 32%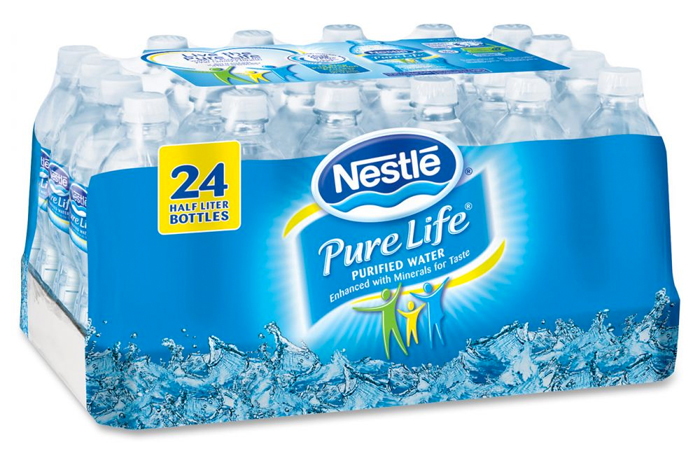 Bottled Water
Yeah, yeah, we know there are plenty of arguments against bottled water as an unnecessary expense, not to mention a potential environmental disaster when they're not recycled, but the reality is that there are still plenty of communities where it's a better alternative than what comes from the tap and buying bottled water in bulk turns up some legitimately great savings benefits. This example is pretty extreme, but rather cool: a pallet of 1,860 bottles of Pure Life Purified Water at OfficeDepot.com breaks down to a cost of $0.27 per bottle, while a 24-count package runs $0.33 per bottle.
Total Savings: 18%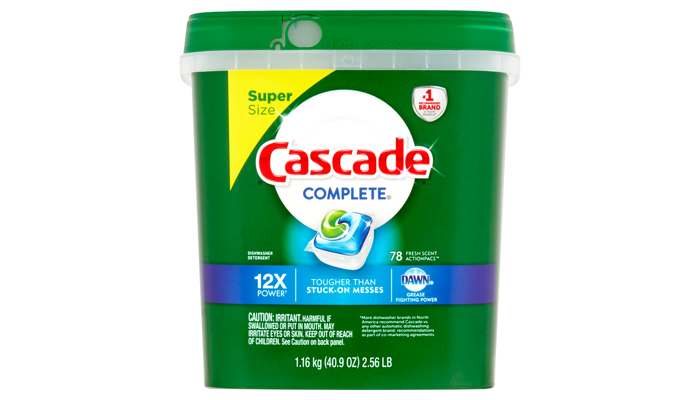 Dishwasher & Laundry Detergent
I'm a big fan of the convenience of dishwasher pod, as much for the lack of mess as for the easy precision of 1 pack = 1 load. At Walmart, a 23-count bag of Cascade Complete Fresh Scent Actionpacs costs $0.26 per load, while the 63-count version brings it down to $0.22 per load.
Total Savings: 15%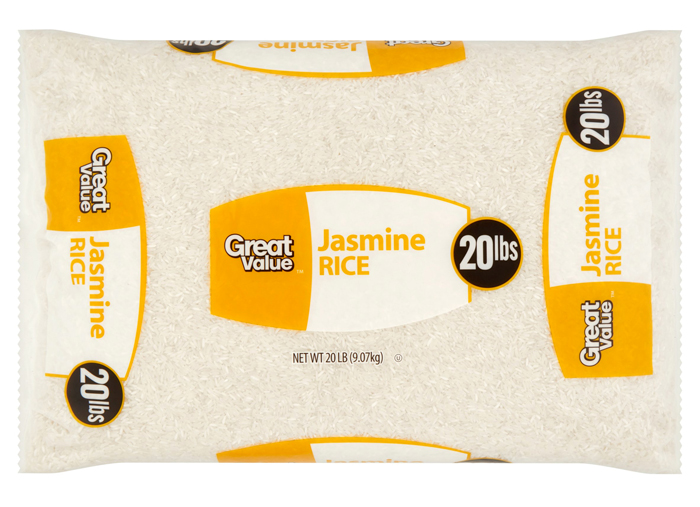 Canned and Dried Foods
Any non-perishable foods that have a long shelf life are great bulk items. Think rice, dried beans, dry pasta, oatmeal, cereal, and nuts. At Walmart, a 5 lb. bag of Great Value Jasmine Rice costs $0.89 per pound, while a 20 lb. bag of the same brand runs just $0.70 per pound – and has an incredible shelf life.
Total Savings: 21%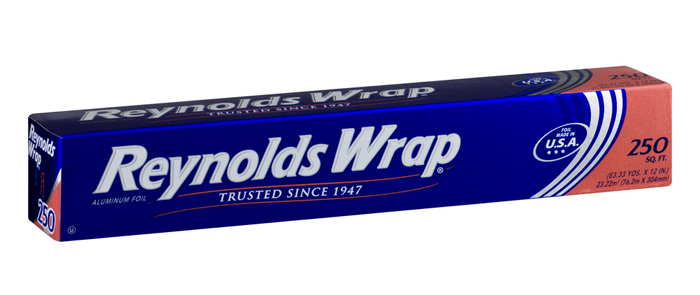 Food storage supplies
I don't know about you, but I can never have enough aluminum foil, plastic wrap, or freezer bags. They'll never go bad, and the savings can add up. 30 sq. ft. of Reynolds Wrap Heavy Strength Aluminum Foil costs $0.06 per foot, but a 250 sq. ft. box of the same brand is just $0.04 per foot. That may not seem like much of a different, but it's a 33% price difference overall.
Total Savings: 33%
What are your favorite bulk buys? How much money do you save? Add to our list in the comments below!
Related coupons: