The Best of the Toys "R" Us Black Friday Ad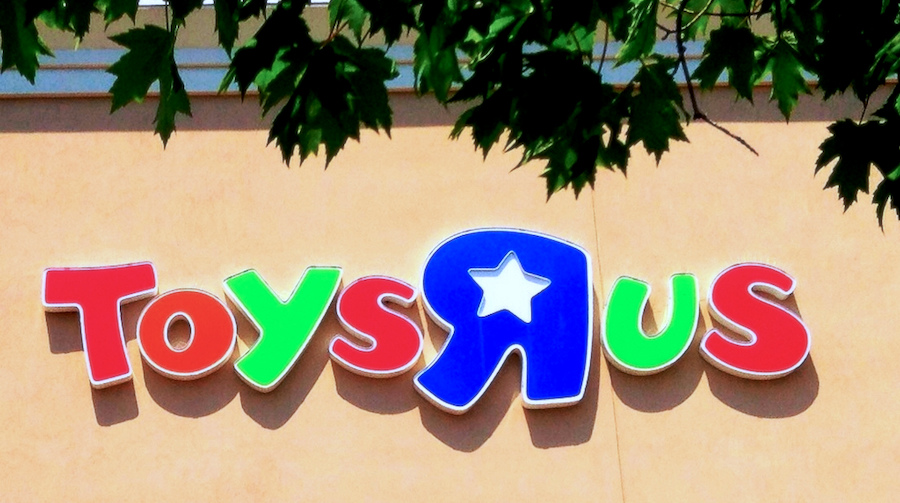 The Toys "R" Us Black Friday circular is always one of the most anticipated ads of the season, but it rarely lives up to the hype. While 2015's deals were surprisingly good when compared to 2014 prices, we were not overly impressed with this year's haul. 
There are a lot of repeat deals, but the prices on these are either at a standstill or slightly higher than they were last year. Another disappointing change from 2015? The death of the tiered time doorbuster. Last year, Toys "R" Us had two rounds of doorbuster deals, one at 5 p.m. on Thanksgiving Day, and one at 7 a.m. on Black Friday. Sadly for Black Friday purists, 5 p.m. on Thanksgiving is the only time you'll be able to score this year's in-store doorbuster deals.
If you're a Rewards"R"Us Member you don't have to wait until the sale start times to get your hands on more than 100 early Black Friday deals, and "R"Us Credit cardholders get 15 percent off their first purchase in store or online, an additional 10 percent off in-store purchases made on Thursdays and Saturdays throughout the holiday season. You can also get free shipping on every online purchase of $19, and a $10 gift card to use in December when you spend $75 or more on in-store purchases.
What are the in-store only doorbusters available at 5 p.m. on Thanksgiving?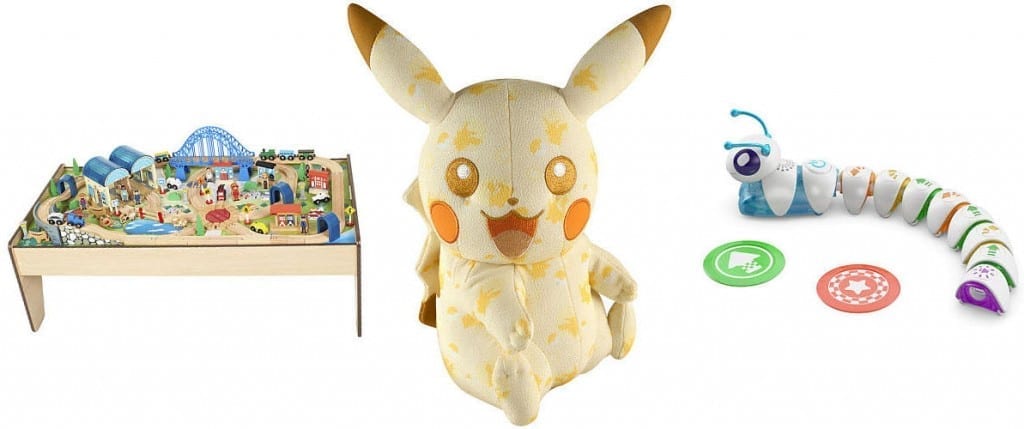 While the online sale starts at 9 p.m. on Wednesday, there are a fair amount of doorbuster deals that are available in-store only, starting at 5 p.m. on Thanksgiving Day.
10 more notable deals from Toys "R" Us:
16GB iPod Touch 6th Generation -- $149.99 (was $199.99)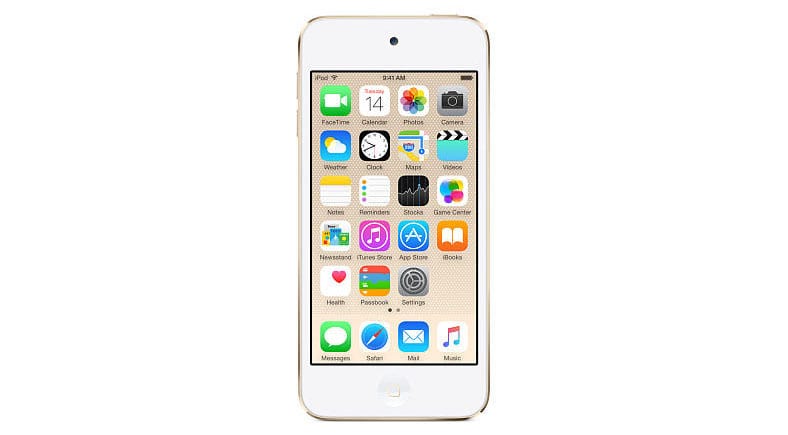 This deal impressed us last year, and it's back again! If your kid's been begging for a smartphone, placate them slightly with an iPod touch instead. They'll be able to text via WiFi using iMessages, make FaceTime calls, and keep up with all the latest music and apps without you having to make a monthly payment on a phone plan.
Imaginarium 55-Pc Train Set with Table -- $59.99 (was $109.99)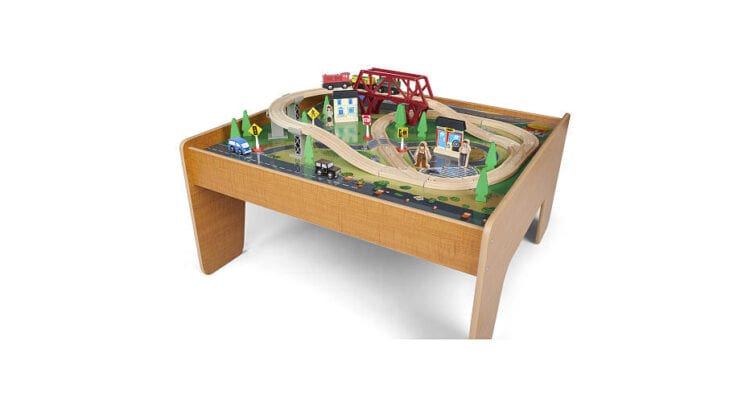 This was just $39.99 last year, so it's not exactly a great returning deal. However, this item IS available online, so if you want to buy your kid a train set but don't want to wait in line on Thanksgiving Day to score the Imaginarium All-in-One Wooden Train Table for $79.99, snatch this up from the comfort of your couch instead.
Polaroid 7" Quad Core Tablet -- $29.99 (was $59.99)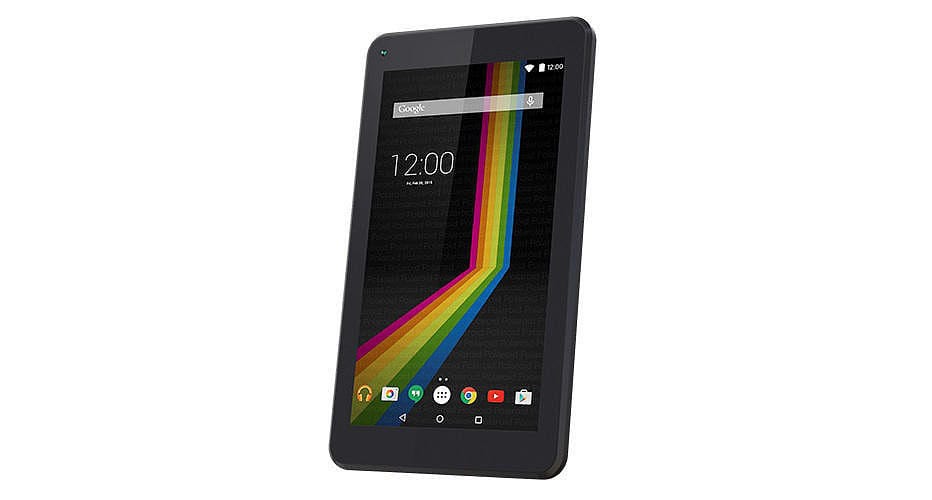 Not the best tablet on the market, to be sure. But $29.99 is a nice price for something that can keep your kids occupied and blissfully quiet on long cross-country trips or after a long day of opening presents.
Disney Petite Princess 6" Toddler Dolls -- $4.99 (was $11.99)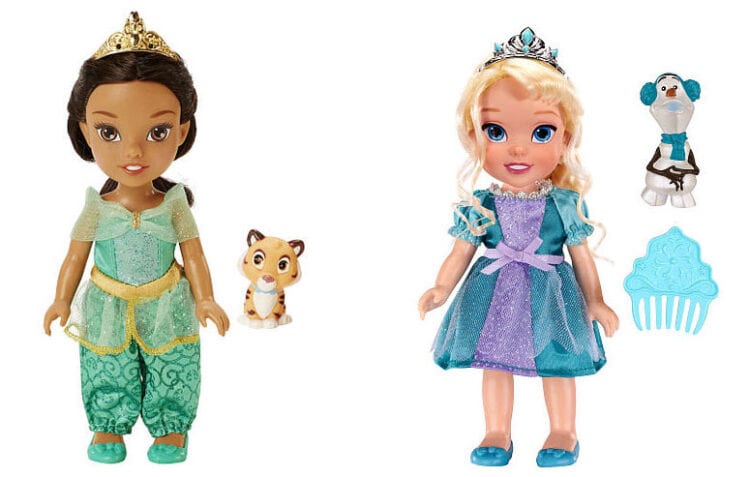 These dolls are $0.01 cheaper than they were last year, and they're just as cute as ever. Get your Disney princess-loving kid the whole collection for less than you'd pay to take the whole family to a movie.
Select Board Games -- $5, $7. $10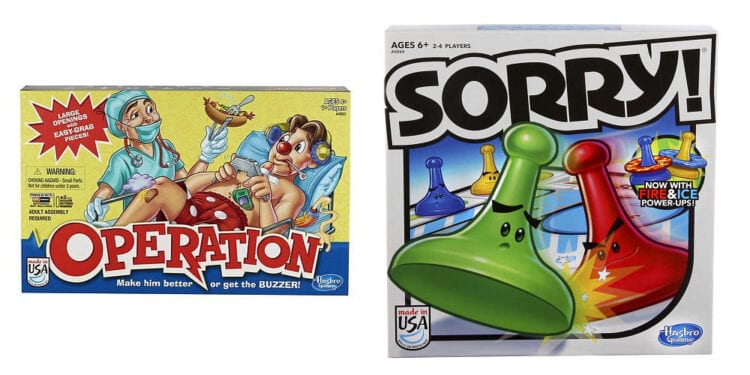 Sure, VR and futuristic toys like tablets, drones and robot dogs come in at the top of every kid's wish list this year. But you can't beat the classics for a night of family fun. Buy all your favorites at around half off this Black Friday, and designate a night every week for an unplugged family game night.
Yamaha ATV 6-volt Quad Ride-On -- $39.99 (was $89.99)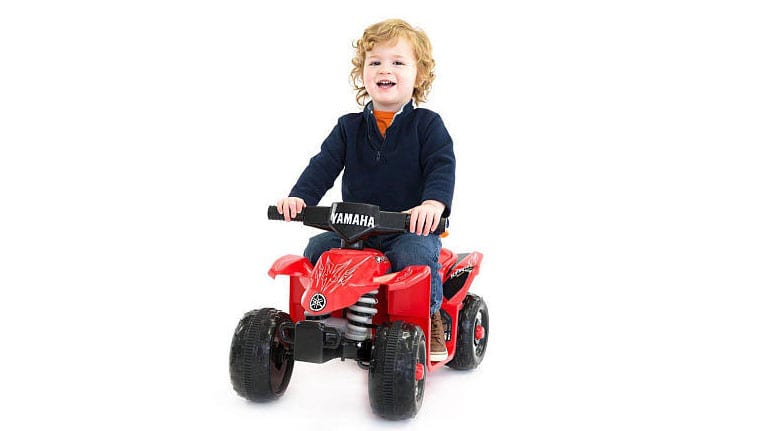 22 years later, I still remember the intense jealousy I felt when my pre-school best friend got one of these for Christmas. At the time, my parents told me it was "too expensive," and while that might have been true back in 1994, this $39.99 Black Friday price tag will surely help a new generation of kids feel like they rule the block.
Skywalker 15" Trampoline with enclosure -- $199.99 (was $399.99)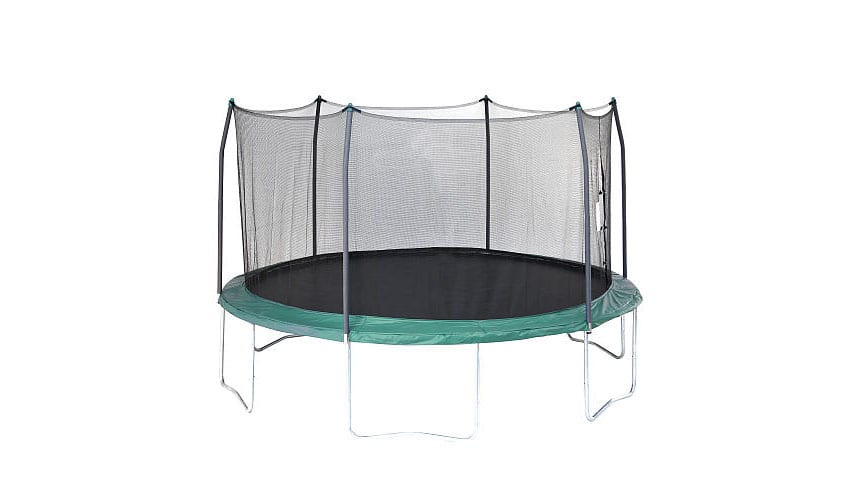 We have NEVER posted a 15" trampoline on our site for less than $200, and this deal is very new. It wasn't in the circular last year, and we can't be sure it will return again in 2017. If you've been looking for a large trampoline with an attached safety net, this is a great bet. And yes, it's available online starting Wednesday 11/23!
Star Wars BB8 Droid -- $99.99 (was $149.99)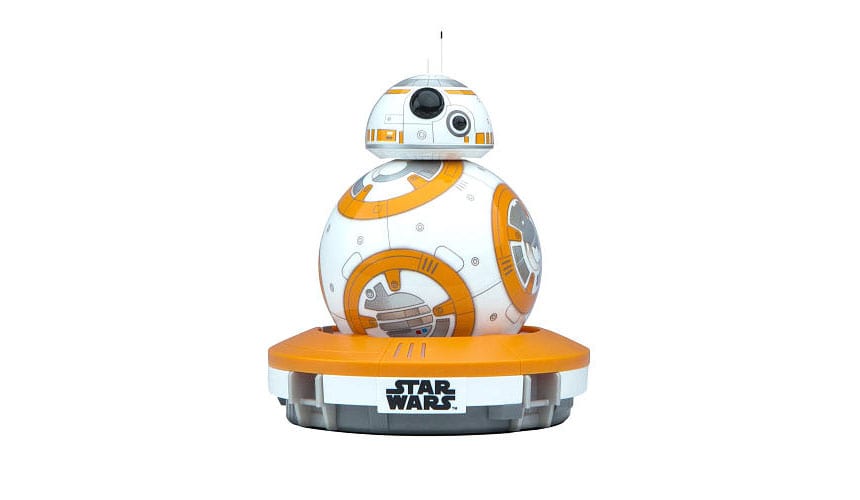 Star Wars mania isn't going anywhere, even if the next film starring BB8 won't be out for another year.
Select VR Headsets -- $9.99 (was $19.99)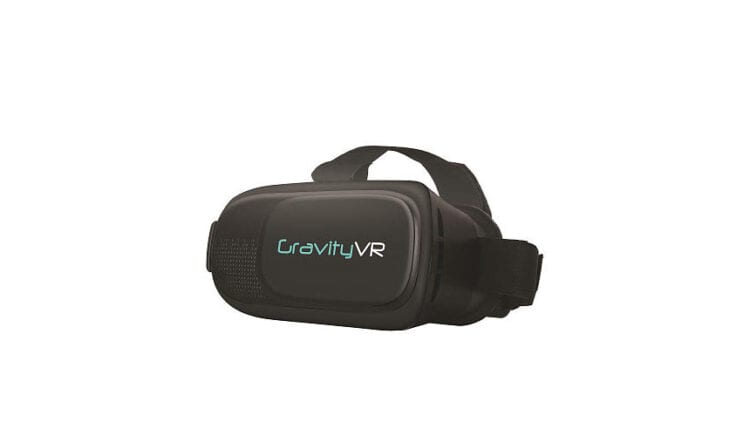 You can hop on the VR train without shelling out $300 for a whole system. Toys "R" Us is selling select VR headsets, which fit most iOS and Android devices, for $9.99 each on Black Friday.
Playskool Sesame Street Play All Day Elmo -- $19.99 (was $59.99)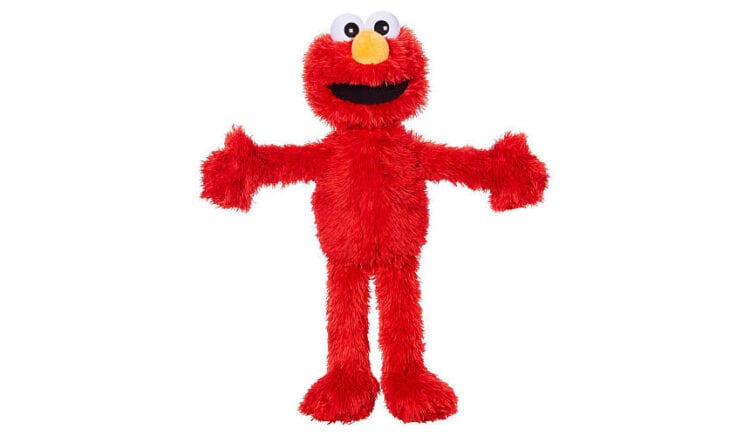 It wouldn't be Black Friday without a deal on an Elmo doll, would it? Ever since the infamous Tickle-Me-Elmo stampedes of 1996, Hasbro has been cranking out a new interactive Elmo toy every year in the hopes of recreating the madness. While it's been a few years since an electronic giggle from Elmo could cause an all-out riot in the mall, if you're concerned for your safety, buy this toy online on Wednesday, 11/23 and save yourself a trip to the store.
Will you be shopping at Toys "R" Us on Black Friday? Let us know in the comments!
Cover photo via Flickr user Mike Mozart