What's the Best Media Streamer: Apple TV, Google Chromecast, Amazon or Roku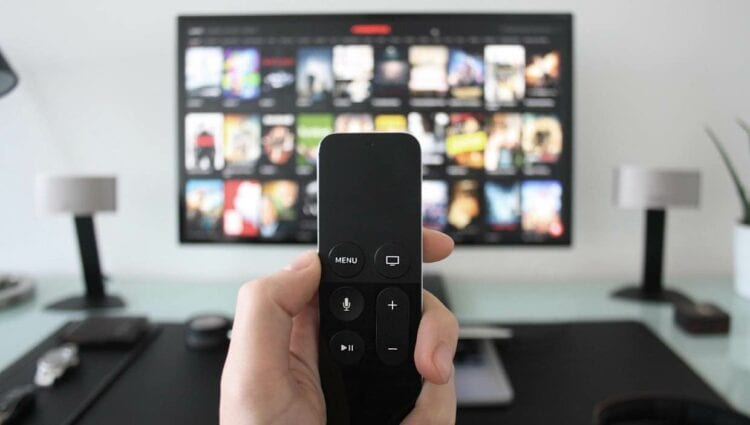 What's the best streaming media device to buy? That's a question we get a lot. But the answer isn't really cut and dry. It all depends on how you prefer to stream your content and whether you want it to be compatible with a new digital assistant like Google Home or Amazon Alexa. Price is also a factor. How much are you willing to pay for minor but better features? The best way to choose is by examining the details of each of the major platforms that are out there.
Apple TV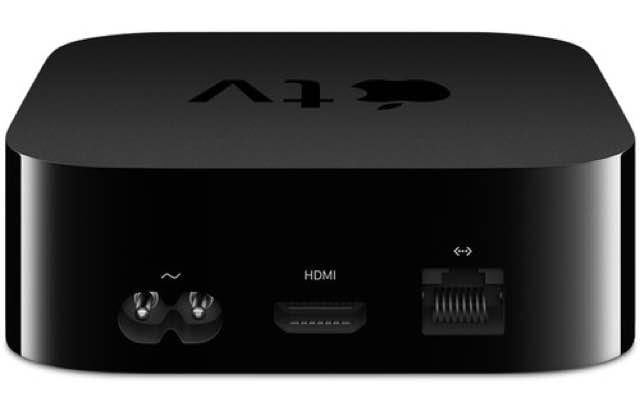 Apple TV 4K 32GB: $179 (non-4K version $149)
Apple TV 4K 64GB: $199 (non-4K version $179.99)
Apple introduced one of the first streaming media devices but since then they've always seemed to be lagging behind in terms of keeping up with upgrades. Luckily, its newest model seems to cover all the bases.
Pros: The latest model offers 4K support, as well as HDR (including Dolby Vision HDR) and surround sound. It also has a lot of built-in storage for storing apps and games that you can play on Apple TV. It uses a fast processor and has a good interface that is simple and a favorite among reviewers. It also supports Airplay and makes it very easy to stream music and other content from other Apple devices. Plus, it supports all the major video streaming networks: Netflix, Hulu, iTunes, HBO, and just recently (and finally!) Amazon Prime Video.
Cons: Price is its biggest detractor. Its 4K model starts at $179, which is at least $79 more than competing devices that offer most of the same features. The hardware has been deemed better than competitors by reviewers, but it's questionable how many general users will notice any difference between this and cheaper brands.
Voice control: It won't work with Amazon Alexa or Google Assistant, but it does have Siri built-in, which can be very useful when searching shows or movies.
Amazon Fire TV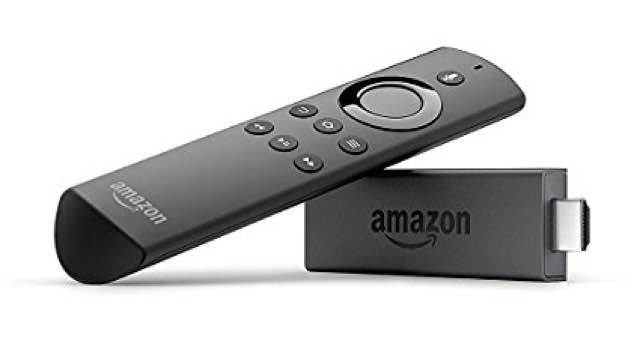 Fire TV 4K pendant: $69.99
Fire TV Stick (1080p): $37.99
This newest Fire TV is a direct competitor to the Apple TV at a price that is winning people over. And with the popularity of Amazon Alexa, the Fire TV has a leg up on Apple with a more versatile digital assistant.
Pros: It supports 4K, HDR (though not Dolby Vision HDR), and surround sound (including Dolby Atmos). It also uses a 1.5GHz dual- core processor that gives it speedy user experience with the menus. It's smaller and plugs directly into an HDMI plug in your receiver or TV. That could be a good or bad thing, depending on how you like to set things up. It also has Alexa built-in for searches and voice commands.
Cons: It's built-in Alexa is not as fully featured as other Alexa devices and can only be activated by hand, not automatically by voice. The selection of 4K content is lower on Prime video than other services, for now anyway. Streaming of content from mobile devices requires you to download apps, but there is only 4.5GB of storage available for that, though that is probably plenty for most people.
Voice Control: It has Alexa built-in but also works with other Alexa devices so you can control it from those, as well.
Google Chromecast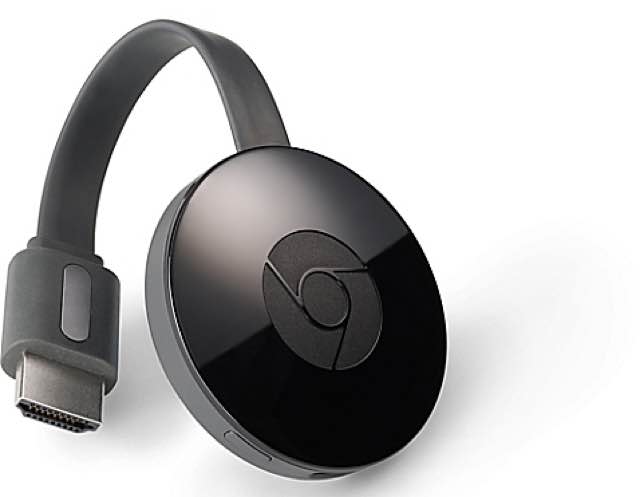 Chromecast Ultra (4K): $69
Chromecast (1080p): $35
Chromecast has the least expensive streaming media option with its non-4K Chromecast devices, but its 4K version matches Fire TV and Roku.
Pros: The newest version supports 4K and HDR (including Dolby Vision HDR), as well as surround sound. If you don't care about 4K and are fine with just streaming 1080p HD, the basic version is the best price on the market, and we sometimes see it drop to $30. It is also designed to work with Google home devices for voice control.
Cons: There is no on-screen control interface or remote. The only way to control Chromecast fully is by using your phone as the remote or a tablet. For those used to a dedicated box that did not require another device to operate, that's a big drawback. There's also no native Prime Video app. There are ways to stream it, but it takes several steps that require research.
Voice Control: It works with Google's digital assistant platform, so you can command it to play music on your A/V system or TV using services like Google music and Pandora. You can also ask it to play movies and shows from sites like Netflix, Youtube, HBO Now and more.
Roku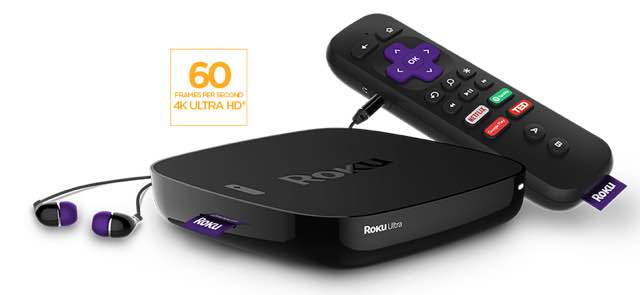 Roku Ultra (4K): $99.99
Roku Streaming Stick+ (4K): $69.99
Roku Streaming Stick (1080p): $39.99
At one point Roku was the media streaming company for the budget conscious, but that's not as true anymore. It's still well priced, however, and Roku fans appreciate Roku's more unique additions, like headphones in the remote.
Pros: Its top of the line player is a set-top box like the Apple TV and supports 4K, HDR (but not Dolby Vision HDR), and surround sound. You can also download apps to it, including Amazon Prime Video and even a Roku Channel that aggregates free movies and TV shows from several free services. Its remote has a headphone jack so you can listen to audio without disturbing others (useful for families or apartment dwellers) and there are dedicated buttons on the remote for Netflix, Hulu, HBO Now and Sling. Roku also offers more apps than almost any other streaming platform.
Cons: The differences between the Ultra and the Stick+ are so minor that it's hard to justify the $30 price difference. Also, the voice search features are considered by most trusted reviewers to be inferior to the competition.
Voice control: There's voice search built-in, but it isn't a true digital assistant. It's also not compatible with Alexa, Google assistant or Siri.
Maybe you don't even need one …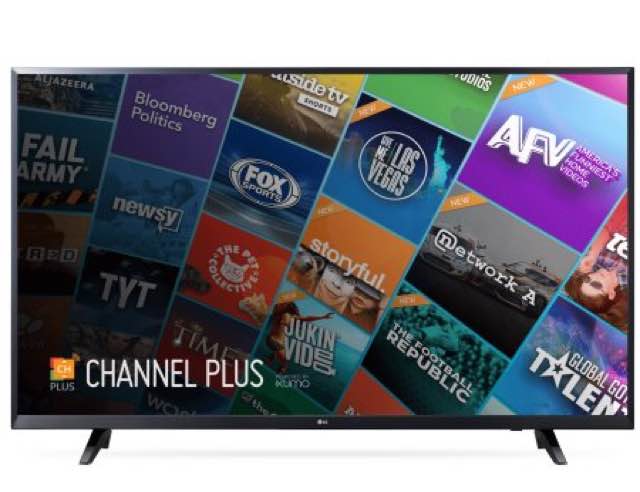 It's pretty uncommon these days to find a new TV that doesn't have a smart TV interface built-in, especially 4K TVs. Depending on how you like the interface and app offerings on such a TV, there may be no need to buy a media streaming device. Some TVs may also have Chromecast or Roku built-in. For Chromecast TVs, that means they can be controlled using a Google digital assistant device.
The question for you will be: What features are most important to you: a variety of apps, compatibility with other devices, or an intuitive interface, for example? Smart TVs can sometimes be lacking in all of those features, so you'll have to live with it for a bit to see if it meets your needs or if you need a more dedicated streaming device.
Do you have a favorite TV streaming device? Let us know in the comments below!