The Best Ways to Use Citi's ThankYou Transfer Partners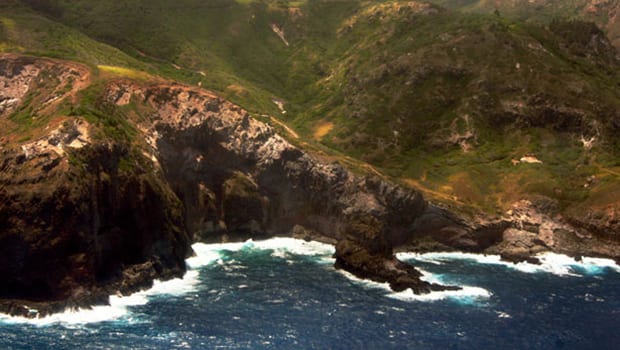 Recently, Citi surprised many of its cardholders by offering the option to transfer their ThankYou reward points to eight different airlines. In fact, we detailed those programs and determined that you can now redeem your ThankYou points for award flights on a combined total of 84 different partner airlines! Note: Citi is a partner of Brad's Deals.
Finding the best uses for ThankYou point transfers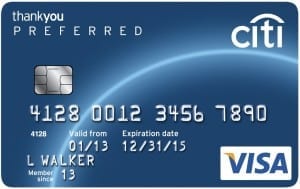 8 airline frequent flier programs and their 84 different airline partners can present an overwhelming number of options, and frankly, many of them are not so good. So lets try to sort through this vast rock pile and figure out which are the gems worth keeping, and which you need to throw back:
Where to use your ThankYou points: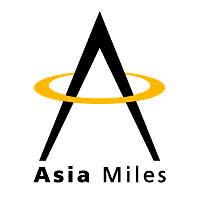 This is the award program for Cathay Pacific Airlines, which is a member of the OneWorld Alliance that includes American Airlines and US Airways, among others. In addition, Asia Miles can also be redeemed for award flights on Alaska Airlines. Their award chart is distance based, which means the number of miles required is based on the actual distance traveled. These types of award charts actually favor shorter flights, which can be quite expensive to purchase.
For example, round trip awards in economy class between cities within 600 miles of each other are only 15,000 miles, round trip. That would include flights between Miami and Grand Cayman or Cancun, which are normally 35,000 American Airlines miles. The next step up is for  award flights between 601 and 1,200 miles, which are just 20,000 miles. This is still less than a standard domestic award at 25,000 or flights to Central America and the Caribbean, which are normally 35,000 miles.

This program may have the best uses of ThankYou points among all airline eight transfer partners. Singapore Airlines is renowned for their impeccable service, especially in their business and first class cabins. Furthermore, Singapore is a member of the Star Alliance, which includes United, Air Canada, and many other carriers.
Here are some examples of the best deals available using Singapore miles:
First class within the United States (excluding Hawaii), and Canada. Singapore charges just 40,000 miles for these award flights, which compares favorably to United and other carriers that charge 50,000 miles. Although this only applies to domestic first class cabins on two-cabin flights, United has several transcontinental, two-class routes with a "BusinessFirst" cabin that features full lie-flat seats.
Flights to Hawaii on United. United charges 45,000 miles for an economy class ticket to Hawaii, while Singapore only charges 35,000 miles for an award ticket on the same United flight. Moving up to first class, Singapore still does better at only 60,000 miles versus United's 80,000.
South America in business class. If you are going as far as South America, you might as well fly in business class, and the Singapore program charges only 100,000 miles, while United charges 110,000. With that award, you can fly on United, Brazilian carrier TAM, or Colombian airline Avianca/TACA.
Los Angeles to Singapore via Tokyo in Singapore A380 Suites. For 91,375 miles, Singapore will fly you (one way) in their first class suites on their Airbus A380 superjumbo. In this class, you will have your own private suite with a door, and couples get adjoining suites with the partition removed, which actually features a double bed!
A first class suite from New York-JFK to Frankfurt, Germany. They actually have a flight to Singapore from New York that stops in Frankfurt on the way, and you can book just that segment with a first class suite for only 57,375 miles (one-way).
Transfer partners to avoid:
Garuda Indonesia. This airline is a member of the Skyteam alliance, which includes, Delta, Air France, and KLM. That's great, but these might actually be the hardest miles to redeem in the whole world. Members of their frequent flier program are required to present themselves in person at one of their ticketing offices, even though Garuda does not even fly to the United States,  I suppose that we should be grateful that they do have offices in New York, Los Angeles, Chicago, and Houston. Nevertheless, they do not offer any awards valuable enough to be worth the hassle.
Thai Airlines. Thai is a fine airline, but they recently changed their award chart so that it now requires a ridiculous number of miles for an award flight. Like Singapore, they are a member of the Star Alliance, so you might as well move your points to Singapore miles to book the same flights for less.
EVA Air. This is another Star Alliance carrier that like Thai, requires more miles for the same flights than Singapore does. While their award chart is not as bad, there really is no reason to transfer your miles there instead of Singapore.
Malaysia. Even if you look past the tragic events of this year, Malaysia's Enrich frequent flier program is not that compelling. As a member of OneWorld, you can redeem their miles on American and US Airways, but it requires more miles than fellow OneWorld partner Asia Miles. The best deals are for flights on Malaysian in business class between Europe and Asia or Australia, but this is of little interest to most Americans.
Etihad Guest. This Persian Gulf carrier does have a lot of partners, but reports are that it is very hard to redeem miles for partner flights, and it charges more miles than most other airlines.
Bottom line
The Citi ThankYou rewards program is much more valuable now that you can transfer points to miles, but it is up to you choose the best programs to use.