3 Countries on 35,000 Miles? You Can Do That With Lufthansa Miles.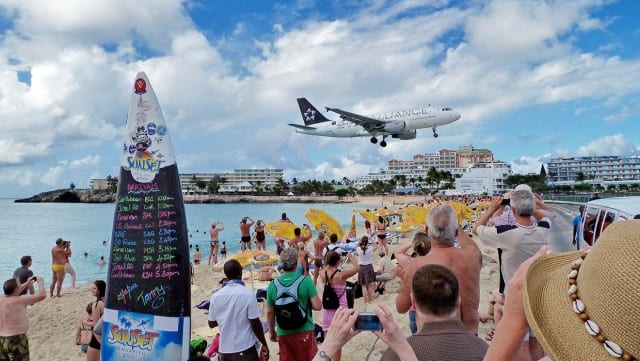 Lufthansa's Miles and More program is probably one that frequent travelers overlook. It's a European airline, why would one even have miles in the program at all? However, since Lufthansa is a partner with several credit card products, as well as a member of Star Alliance, it may make sense for travel hackers to pay attention to the finer points of Lufthansa's program.
First, Sign Up for Lufthansa Miles and More
Sign up for their program here, and then add their number to your Award Wallet account so you won't forget it. The cool thing about Miles and More program is that award space is reserved for program members that goes beyond what you might see when trying to book with other Star Alliance partners like United or Singapore Airlines.
Next, Get Yourself Some Miles
Lufthansa does have a US-based credit card, the Miles and More credit card. It earns you 35,000 miles after spending $1,000 in 90 days. You'll earn 2 miles per dollar on all Miles and More airlines, and 1 mile per dollar on everything else. We'd recommend using the Chase Sapphire Reserve card or American Express Platinum card for airfare purchases, though.
Lufthansa is also a transfer partner with American Express Membership Rewards, which transfers these miles at a 1:1 ratio. Furthermore, the Starwood Preferred Guest program offers a 1:1 transfer ratio, plus a 5,000 mile bonus for every 20,000 SPG points you transfer.
In addition, you can credit all Star Alliance flying to Lufthansa, though keep in mind that economy tickets will likely only earn 25%-50% of mileage flown. This can sometimes be more miles than you'll earn than if you credited to a revenue-based program like United, though.
So, as you can see, as a US-based credit card holder, you can rack up Lufthansa miles pretty quickly.
Finally, Use Your Lufthansa Miles!
US-based flyers will like that any award trips to Europe starting in the USA are only 50,000 miles round trip, lower than the 60,000 miles that United charges to hop the pond.
Routing rules using Lufthansa miles are awesome, too. The program allows two stopovers on roundtrip travel, one per direction. So, if you're traveling to Europe, you could stopover in Munich, then journey on to somewhere else in Europe as your final destination.
How to Visit 3 Countries Starting From Just 35,000 Lufthansa Miles
If you're into squeezing multiple destinations out of one trip, consider this creative Caribbean redemption.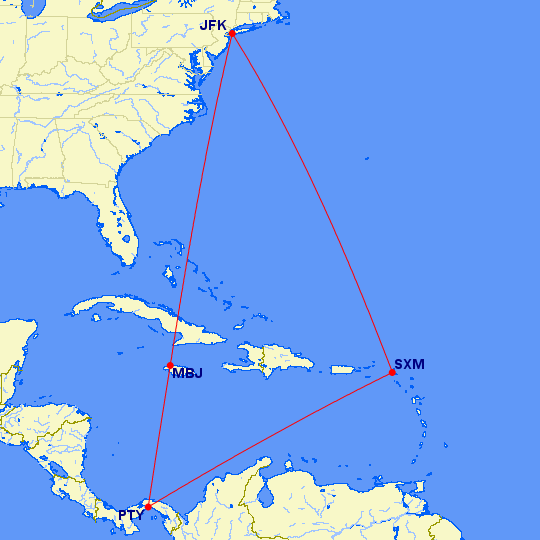 Using Lufthansa's stopover rules and region pricing, a trip that takes you to St. Maarten from JFK, stopping over for as long as you wish, then continuing on to Panama as your final destination, stopping over for as long as you wish, and returning through Jamaica, stopping as long as you wish, is only 35,000 miles with no fuel surcharges!
The same logic goes for South America, but at a 60,000 mile price: three destinations for one award ticket!
Availability on Air New Zealand can be hard to come by, but if you find it, you can fly 80,000 miles round trip, stopping over in places like Fiji!
And, if you enjoy premium products, Lufthansa opens award space in advance to only its mileage members for its first class products. If using United miles, you'd have to wait until two weeks before to see availability. Lufthansa First Class is a good product, and if you transit in Frankfurt, you'll be able to use their First Class Terminal, which is exactly what it sounds like.
Super cool bonus alert: First-class transfers in Frankfurt from the terminal to your plane are done with Porsches. And, there's a secret Avis rental agreement in Frankfurt that allows first class passengers on a layover to rent a Porsche 911 for three hours for $99. They pre-program Autobahn routes in the car's GPS, so you can really maximize the speed of the vehicle.
As always, let us know in the comments if you have any questions!