Pizza Coupons for a Cheap & Easy Black Friday Dinner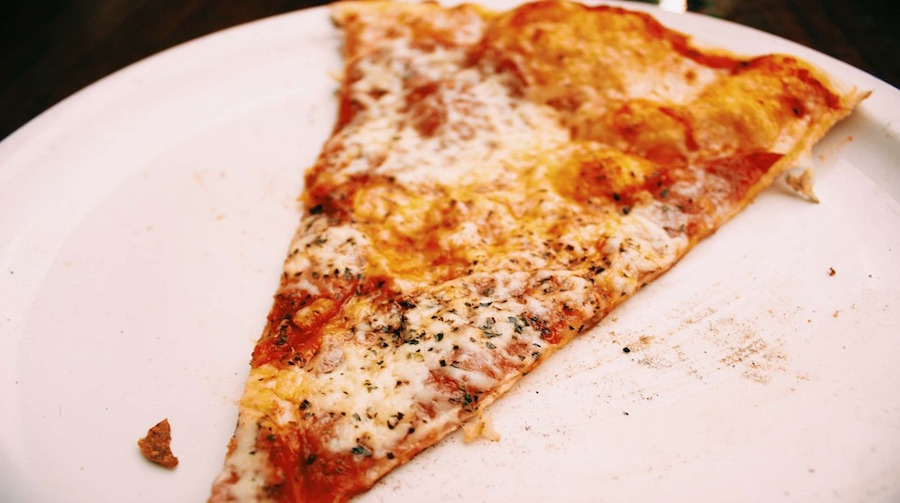 It's the day after Thanksgiving, so what's for dinner tonight? No one can blame you if you're not ready to tackle the giant pile of turkey, stuffing, and mashed potatoes currently taking up space in your fridge. You probably spent all day yesterday cooking up a storm, so I'm gonna guess you're not in the mood to whip up anything new. How are you going to satiate that ever-growing rumble in your tummy, then? One word: pizza.
There's a simple reason why so many people flock to takeout pies the day after a holiday meal: pizza is delicious, easy and fast. The only way to improve on that kind of perfection is to make it cheap too, so we did! Here's a list of all the best pizza coupons we could find to help make tonight's cheesy feast even more affordable.
I never thought I'd say this, but Domino's has really stepped up their pizza game in recent years. I'm pretty into their new garlicy crust, their cheesy stuffed breads, and even their weird-but-worth-it cheesy chicken bites. Now through 12/4, get 50 percent off every pizza on the menu, when you order using this coupon, which is the first thing to show up on their homepage: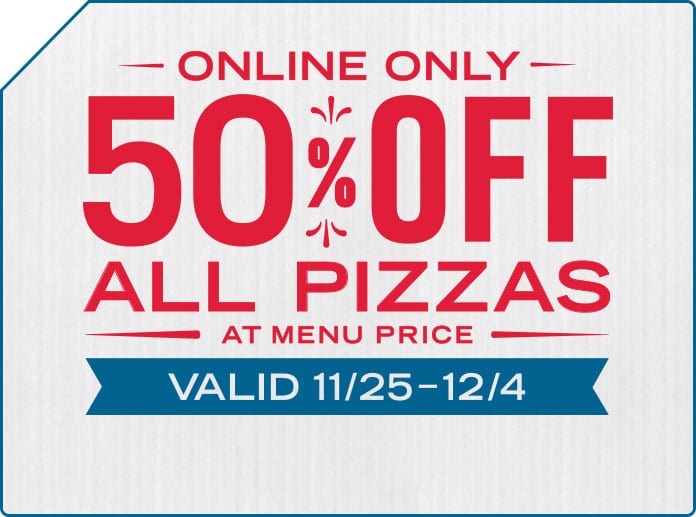 You can't beat the garlic dipping sauce and pickled peppers that come along for the ride inside every Papa John's pizza box, and this national chain has some serious specials for the holiday season. Right now Groupon is running a promotion for two free large one-topping pizzas when you buy a $25 gift card, as well as the multitude of regional specials they offer online. Check out their Specials page to see what's on sale near you.
Admittedly Pizza Hut is my least favorite of the major pizza chains but that didn't stop me from ordering it several times a month when I lived across the street from one a few years ago. Pizza is my weakness no matter the form, and Pizza Hut hits the spot when it needs to. Current Pizza Hut offers include:
Two medium pizzas with ANY toppings -- $6.99/each
Any pizza for $10 when you carry it out
Any pizza for $11 when you order it online
Large two-topping pizza -- $7.99
Check out all Pizza Hut's offers online at their current deals page.
A Little Caesars Hot-N-Ready 'za is the fastest way to get your pizza fix, and their prices are pretty great for the amount of food you get. Best Little Caesars deals I could find (these might vary by area, so type in your zip code to make sure they match up):
3 Meat Treat Pizza (made to order) -- $8
Hot-N-Ready Cheese Pizza -- $5
Deep! Deep! Dish Pizza -- $8
Lunch Combo -- $5
Hot-N-Ready Pepperoni Pizza -- $5
Hot-N-Ready Sausage Pizza -- $5
Check out their daily deals here.
Take and bake pizza seems to be losing popularity lately and it's a shame, because Papa Murphy's is probably my favorite of all the fast food pizza out there in terms of freshness and flavor. Don't let it die! Sign up for the Papa Murphy's eClub and you'll get mobile coupons sent to your inbox a few times a week. Right now they're running a Black Friday promotion: buy two pizzas, get each for just $5.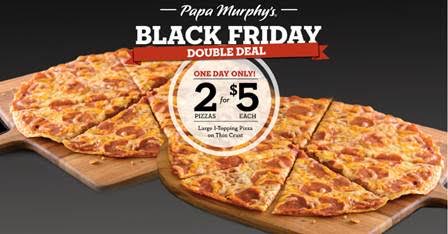 So go ahead and sign up, use this coupon, and enjoy the delicious take and bake pizza that's calling for me all the way from Wisconsin. Someday I'll find you, buddy, I promise.
Related coupons: