Black Friday vs. Cyber Monday? Here's Why That's the Wrong Question.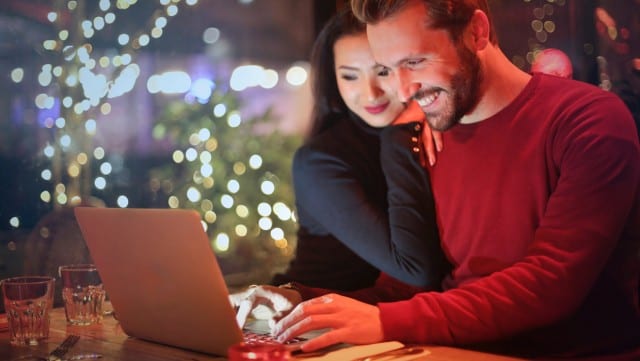 Wondering which is a better day to shop? Here's what three Brad's Deals editors have to say about shopping on Black Friday vs. Cyber Monday, Thanksgiving, and beyond.
Are the deals better on Black Friday or on Cyber Monday?
Now that Black Friday is as much of an online event as Cyber Monday, the two days are more alike than they were just a few years ago. Shoppers no longer need to wake up early, stand in line outside in the cold, or throw elbows to get their hands on a deal. What's more, many of the best Black Friday deals now happen on Thanksgiving! All of that levels the playing field quite a lot for those choosing a shopping day, leaving shoppers to ponder which day actually features better deals on the things they want to buy when they consider Black Friday vs. Cyber Monday.
"Black Friday typically has better sales," notes Lindsay Weekes, Deputy Editor, Merchandising. "However some soft goods can be priced better on Cyber Monday. For example, a few shoe/apparel companies may offer 40% off for both, but throw in free shipping on Cyber Monday."
Likewise, David Dritsas, Tech Editor for Brad's Deals, is quick to pokes holes in the idea that Cyber Monday is a better day for deals on tech and electronics.
"While there are some great deals on Cyber Monday, the biggest price drops happen the week of Black Friday, and there's more variety," says Dritsas. "The deepest tech discounts happen before Cyber Monday."
So that means I should shop on Black Friday, right?
Well, not quite. Black Friday sales now often begin a week or more before Black Friday. Black Friday ads are launched alongside early access sales that let you get Black Friday pricing well ahead of the day – sometimes as early as November 1st. And let's not forget that many of the best doorbusters will happen on Thanksgiving Day, not Black Friday.
"For some department stores, Black Friday starts a day or two early for online shoppers," confirms Jim Markus, Content Editor. "Sometimes I get my shopping done on the Wednesday before Thanksgiving!"
Likewise, Cyber Monday has evolved from a single day into an entire week of sales which then run seamlessly into December holiday sales.
Should I buy on Black Friday or should I wait until Cyber Monday?
"Some Black Friday sales have started (although they will usually have doorbusters on Friday), so smart shoppers will shop early since sellouts are a risk if you wait until Cyber Monday," Weekes points out. "Many companies will adjust your pricing within a certain period of time, if the price does drop lower.
Complicating matters even further, the annual parade of Black Friday ads means that shoppers often have a lot of information about what to expect from the sales, while Cyber Monday offers very little transparency.
That ambiguity is why we think there's a better way to frame the question:
If you knew for a fact that today's price is the lowest that it will go, would you buy it?
Considering everything that we know about Black Friday and Cyber Monday sales, our answer to this question is pretty clear:
If it's discounted now at a price you're willing to pay, then you should buy it now.
We may not know for certain that today's price is the lowest, but it's hard to go wrong in a season of deals. It may be slightly cheaper on Cyber Monday, but it also might not be, and it might be sold out by then, too.
Weekes agrees. "We are probably only talking about a few dollars on most items. And this is especially true with the hottest toys/electronics. Waiting is risky."
On the other hand, if you don't see the discount you want on Black Friday, waiting may pay off on Cyber Monday or even later in December. If it still doesn't go on sale later, you've lost nothing by waiting to see.
Overall, it's better to go with the deal that you know than the one you don't – no matter what day it happens to be.