9 Brilliant Summer Beauty Hacks You Need to Try Today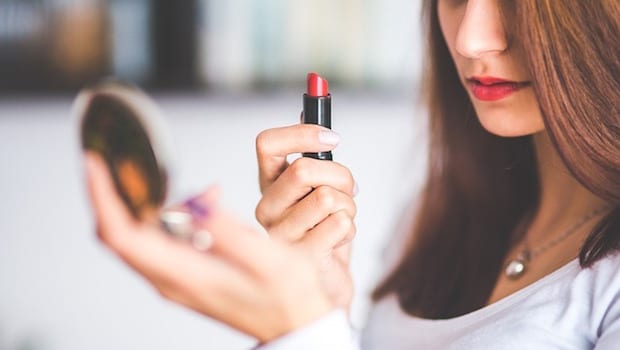 There are lots of things to love about the summer months, but the extra heat, humidity and sunshine can really wreck havoc on your beauty routine. 
Luckily, we've got some beauty experts on our team at Brad's Deals, so I asked around and gathered a list of nine of our favorite hair, makeup and skin tricks for summer. Enjoy!
Make a DIY exfoliating face scrub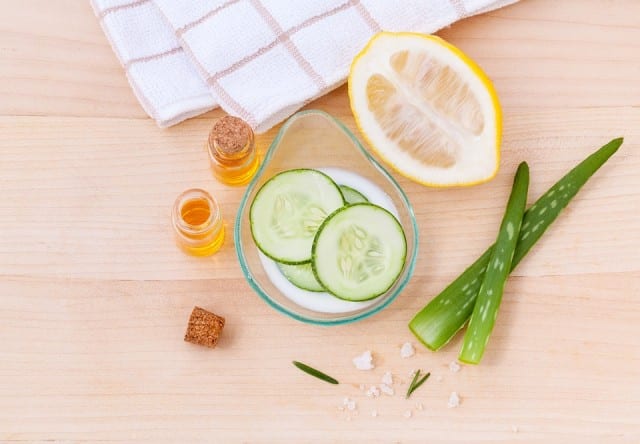 As the summer heat can lead to cracked, peeling skin, exfoliation is often necessary to keep your face and body looking its best. But many exfoliating face scrubs make use of environmentally-unfriendly plastic microbeads, which wash down the drain and end up in our lakes, rivers and oceans, where unsuspecting fish gobble them up and get sick as a result.
Want to avoid spending money on these kinds of scrubs? Brad's Deals editor Rebecca Lehmann recommends mixing a bit of baking soda into your favorite face wash to boost its exfoliating powers. It's cheap, easy and keeps fish bellies free of plastic microbeads. Plus-a mixture of baking soda and water is an effective self-tanner remover, so if you've gone streaky trying to achieve that summer glow without subjecting your body to cancer-causing UV rays, you can use this concoction to scrub off the stripes and try again.
We recommend: 365 Everyday Value Baking Soda – $0.99 at Amazon
2. Use baby oil as a makeup remover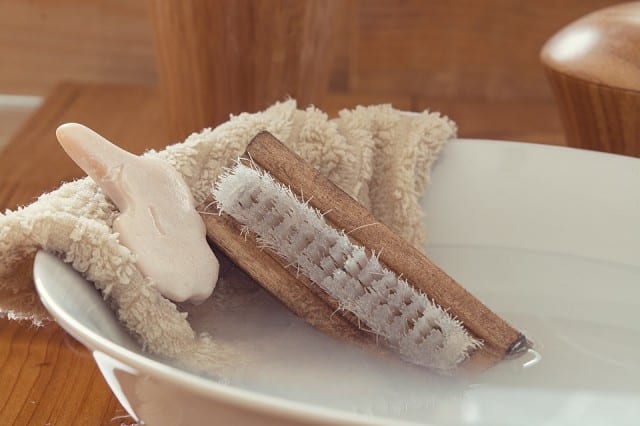 Chicago can be brutally humid in the summer, so if I don't stick with waterproof makeup, by the end of the day my face often resembles a sad, wet raccoon, as streaks of mascara and eyeliner run freely down my damp cheeks.
Waterproof makeup prevents this ugly fate, but it is very difficult to remove at the end of the day. Instead of investing in expensive makeup removers, I just dab a bit of baby oil on a cotton swab, and even the most stubborn waterproof makeup comes off in a jiffy.
We recommend: Johnson's Baby Oil with Aloe Vera & Vitamin E – $3.92 at Walmart
3. Try waterproof mascara as a brow filler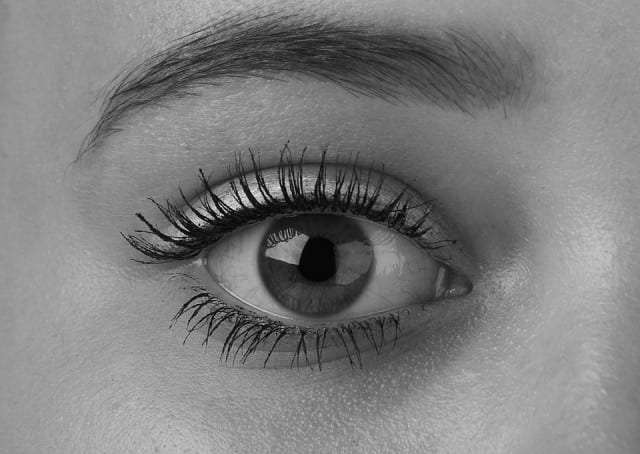 Thick, full and dark eyebrows are all the rage this summer, and if you want yours to be "on fleek" as the kids are saying, try running a wand full of waterproof brown mascara through them before you leave the house. Normal mascara works too, but beware: if you're not using waterproof and you touch your face or sweat a lot, you could smear them off throughout the course of the day.
I've seen a lot of makeup companies come out with "special" eyebrow mascara, which is literally just regular mascara with a different label. So don't spend the extra money, just use what you already have and keep those brows dark, thick and fabulous.
We recommend: L'Oreal Paris Voluminous Waterproof Mascara – $5.79 at Walmart
4. Use concealer as eye shadow primer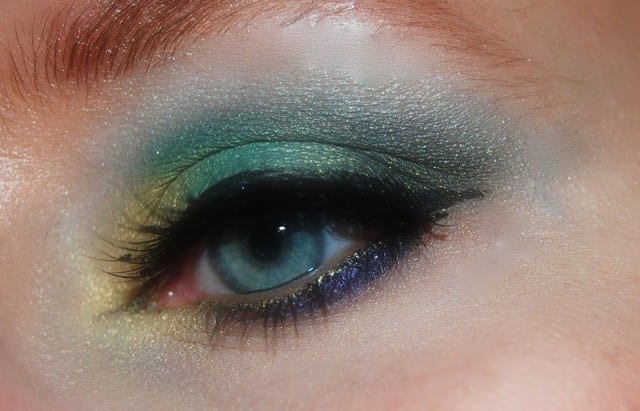 If you want to punch up your summer eye shadow colors, try dabbing a bit of concealer on your lids before you apply your eye shadow. The lighter base will help the color pop and cover dark circles and discoloration on the eyelids. Just make sure to use a concealer that isn't oil-based, because oil can make the shadow slip and slide, especially in warmer weather.
We recommend: NYX Professional Makeup Concealer Wand – $6 at Macy's
5. Opt for conditioner over shaving cream
Summer means shorts, skirts and bare legs, so if you're the kind of girl who likes her legs hair-free, it also means stepping up your shaving game. I happen to be one of those girls, but I don't remember the last time I bought shaving cream. How do I keep my legs silky smooth without the stuff, you ask? I use conditioner instead.
I've found that conditioner works just as well as a shaving lubricant, and has the added bonus of keeping my legs moisturized even after it washes off. I have super dry skin, and traditional shaving creams, while effective at halting shaving nicks and burns, often leave my skin cracked and dry when I'm done. I've never had this issue shaving with conditioner, and ever since I discovered this trick, I haven't had to buy a single bottle of shaving cream, which can be ridiculously expensive-especially for women. I like to use a cheap conditioner with a pump, because it comes out easy and doesn't require me to hold onto and squeeze a bottle with my slippery, soapy hands.
We recommend: Suave Professionals Conditioner Rosemary + Mint – $3.49 at Walgreens
6. Ungrease your tresses with baby powder (or invest in a dry shampoo)
Hot weather leads to scalp sweat, which in turn leads to extra greasy hair. You might think the solution to this problem is washing your hair daily, but as any hairdresser worth his or her salt will tell you, frequent shampooing just exacerbates the problem. Shampoo strips the scalp of its natural oils, and as a result, your scalp will produce extra oil to replace what it lost. The more often you shampoo, the oilier your hair will get.
Most stylists recommend shampooing every three days (at the most), but if you follow this advice, it can be hard to keep your hair looking fresh in between washes. That's where the magic that is baby powder comes in. Dump a little on your scalp before styling and gently brush and massage it in until you can't see it anymore. It will suck up the oil in your scalp, and leave your hair soft and grease-free.
I love the baby powder trick, but after using it for years, I developed a weird aversion to the smell of it. So last year I decided to try out something my stylist friends have been raving about forever: dry shampoo. I bought Not Your Mother's Clean Freak Refreshing Dry Shampoo, and my life (and my hair) improved tenfold. I literally am obsessed with this stuff, and I can't live without it. It smells amazing, adds volume, keeps my style in place and my hair honestly looks better after using this than it does freshly washed. If you've been considering trying out the dry shampoo life I implore you to do it today. Believe me, you won't look back.
We recommend: Not Your Mother's Clean Freak Dry Shampoo – $4.74 at Walmart
7. Keep your nail polish in the fridge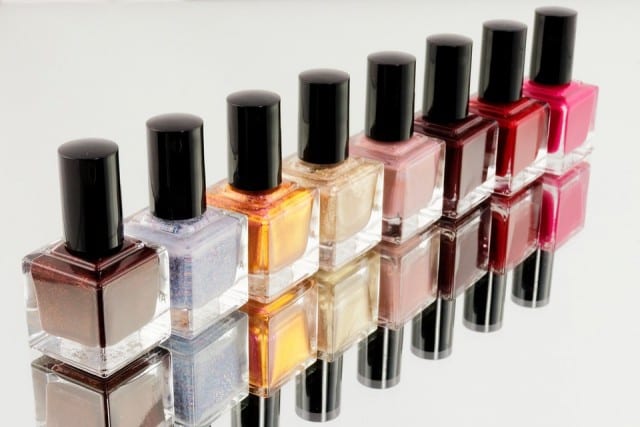 The summer heat can make your favorite polishes get globby, which could cause your next DIY manicure to be streaky and sad. To solve this problem, store your most used colors in the refrigerator. The polish will stay cool, go on smooth, and stay good for longer. Plus, think how great it will feel to apply cold polish on an extra hot day.
8. Tame frizz with a coconut oil and water spritz
I usually love my curly hair, but when summer hits, the humidity casts a spell on my tresses, transforming them from casual mermaid waves to a giant frizzy monstrosity the second I step outside my air-conditioned apartment.
To combat this, I use a homemade smoother spray. To make your own, grab a spray bottle and put in two tablespoons of coconut oil, then fill it up with warm water. The warmth will make the oil melt, but give it a few shakes to make sure it's fully combined, then spritz your frizzy waves a few times and smooth with your hands. The oil should calm down the flyaways and make your hair smell delicious in the process.
We recommend:  Coconut Oil for Hair & Skin By COCO&CO. – $9.99 at Amazon
9. Deodorize your thighs and say goodbye to chafing
Let's not sugar coat it: thigh sweat + skirts and shorts = thigh chafing, aka the worst thing ever. To combat this problem without being stuck in pants all summer long, try swiping your favorite deodorant stick on the inside of your thighs before you leave the house. It will sop up the excess moisture, create a smooth surface, keep you smelling fresh and, if you use an antiperspirant deodorant, prevent further sweating.
We recommend: Secret Powder Fresh Solid Deodorant – $2.47 at Walmart
10. Banish bugs with dryer sheets
What's the one thing that can ruin a sunny summer day outside? Bugs, bugs and more bugs. As much as I love lounging in nature, I'm never thrilled to come home covered in bites and welts. Bug spray is an option, but it smells terrible and if you somehow manage (as I do every time I use it) to get it in your mouth, it's the worst taste ever.
A better smelling solution? Dryer sheets! Rub a sheet over all your exposed skin and then keep it in your pocket while you're outside. Studies have shown that dryer sheets contain bug-repelling chemicals that could dissuade things like gnats, flies and mosquitoes from lunching on your skin. While this method may not be AS effective as good, old-fashioned bug spray, it sure beats a mouthful of the stuff.
We recommend: Downy Ultra Infusions Lavender Serenity Fabric Softener Dryer Sheets – $4.97 at Walmart
What are your favorite warm-weather beauty hacks? Let us know in the comments!
Related coupons: