6 Ways to Enjoy Hawaii Without Going Broke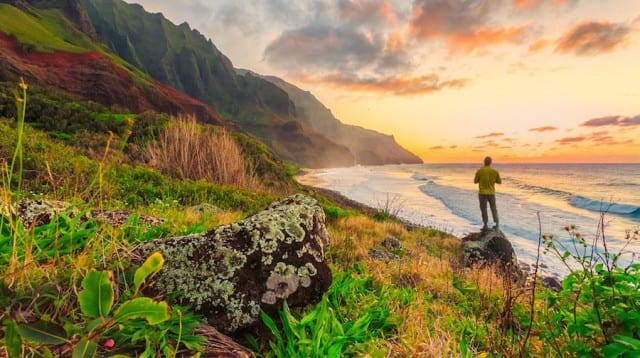 Every time winter rolls around, I wrap myself up in a blanket burrito, pour myself a cup of hot tea and wonder aloud why I haven't yet ditched my snowy Chicago prison for a beachy island paradise. And then I talk to my friends who actually DID this, friends who left behind their chilly lives on the mainland for Hawaiian adventures, and I realize my dreams cost a LOT more than I've ever imagined.
Hawaii is expensive. Its secluded spot in the middle of the Pacific Ocean makes it both a paradise for anyone looking to get off the grid, and a nightmare for anyone looking to pay reasonable prices for food, gas and housing. According to an article on Hawaii News Now, even electricity costs 200 to 330 percent more than it does on the mainland, the average rent for a one-bedroom apartment in Honolulu, Hawaii's capital city, clocks in at around $2,000/month, and gas is more expensive in Hawaii than in literally any other state, including Alaska.
So yes, it's pricy, but it's also one of the most beautiful places in the entire world. And while moving or even vacationing there isn't cheap, it can be done! I talked to two recent Hawaii transplants — Loryn Restivo, an event photographer from Chicago who now lives in Honolulu, and Emily Johnson, a marine biologist from Minnesota who lives in Wailuku, on Maui — to get a sense of how new Hawaii locals are adjusting to the high cost of living in the island state. Here are their six best tips on how to save in paradise.
Enjoy the great outdoors.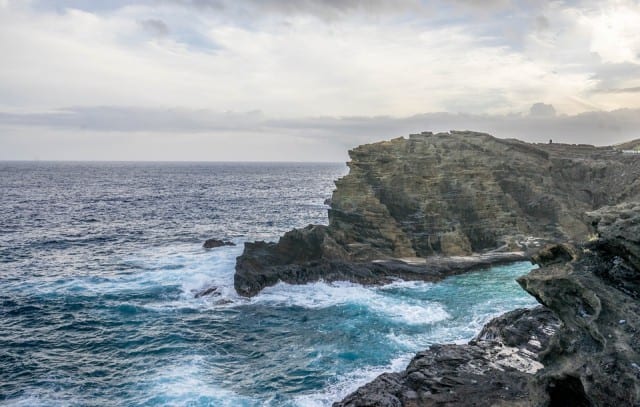 When you're in Hawaii, spending time inside is a waste of time and money. With so many different kinds of natural tourist attractions to explore (Volcanos! Beaches! Jungles!), it's no wonder both Johnson and Restivo list playing outside as their number-one budget-friendly activity.
"One of the best things about Hawaii is that, although the cost of living is much higher, you can take breathtaking hikes or waste an entire weekend lounging at the beach without spending a dime," says Restivo, whose nature-filled Instagram account I've obsessively stalked since she moved to Oahu in 2013.
Johnson's social media feed is just as enviable, as her job requires her to spend most days in the clear island waters. "I call the ocean my office," says Johnson. "And my days off are filled with countless free activities like surfing, hiking, snorkeling, cliff jumping, hammocking, doing outdoor sports, exploring the jungle and splashing in waterfalls."
Hunt down some happy hours (or just go to bed early).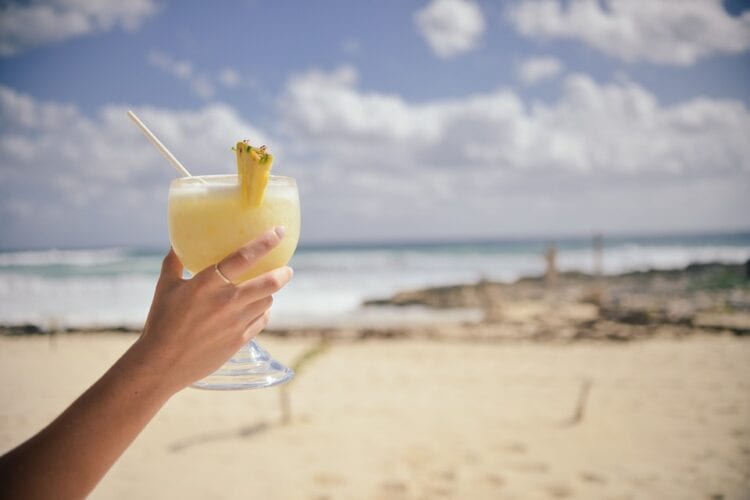 Coming from the mainland, Johnson recommends making a budget that doubles what you'd normally expect to spend on food and drinks, because import taxes and high energy costs can turn a casual night out into a serious blow to your bank account. Luckily, Johnson is perfectly at ease with the expensive and lackluster nightlife scene on Maui.
"Hawaii draws a specific type of person," she says. "The majority of people I interact with on a daily basis all love nature and being outside, so although Maui is lacking a crazy night life, everyone here is eager to get to bed early, because that means more time for them to explore while the sun is out!"
If you do want to slurp down a drink or two, Restivo recommends trolling beachside bars and restaurants for happy hours, because there's nothing like enjoying a Mai Thai on a white sand beach. Sadly, Restivo says "happy hours do not happen at the most convenient times. I usually find them around 2 to 5 p.m. when most people are at work, but they're definitely better than nothing if you're able to make them!"
Service industry jobs are the norm.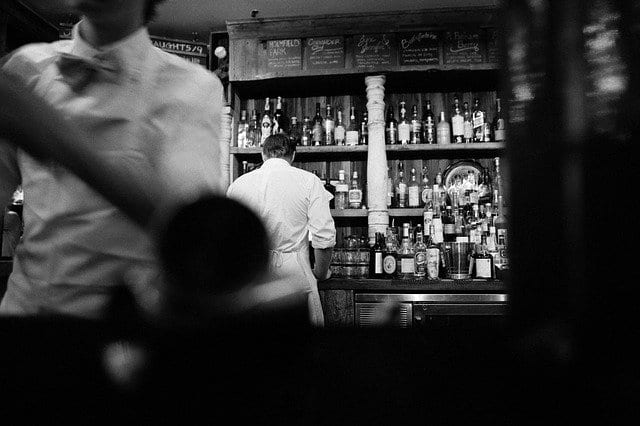 Tourism is a big business in Hawaii, and as a result, the job market is dominated by service-industry positions that cater to tourists. Restivo initially moved to Hawaii without a job, and if you're planning on doing the same, your best bet for gainful employment is going to be in customer service, sales, or the restaurant and travel industries. If you don't have any experience in those areas, or if you're hoping to further your career as an investment banker or fashion designer, you might want to reconsider your choice of residence.
Roommates are key.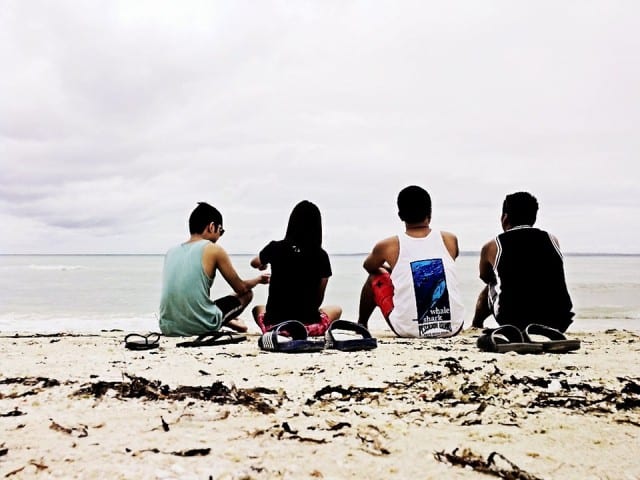 Rent is crazy-high in Hawaii, so both Johnson and Restivo recommend living with roommates in order to save money.
"Living in Hawaii is totally doable with roommates," says Restivo. "I have my own place, and I pay a fortune for a very small apartment. But all of my friends live with four or five other people in big, beautiful beach houses, and their rent is less than half of what I pay. This is definitely the way to go."
Leave early if you're relying on public transit.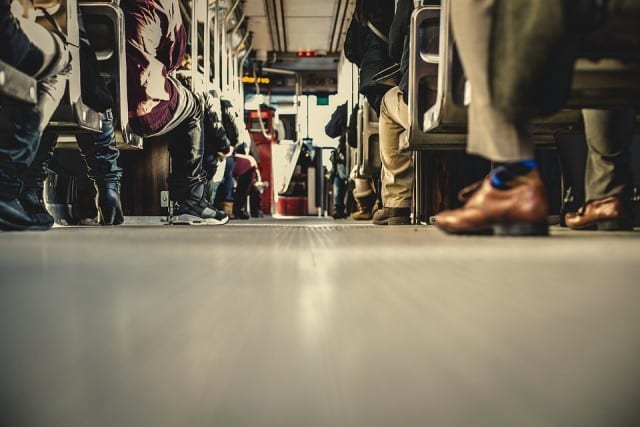 Honolulu has a public transit system, but Restivo cautions both tourists and transplants alike from relying too much on it.
"The bus system is always running on Hawaii time," says Restivo. "This isn't cute when you have to take it to work, but it is cheap ($2.50/person) and it includes a free transfer when used within two hours."
If you're going to use the bus system, give yourself a healthy amount of cushion time. You might get to your destination freakishly early, but it's better than being late.
If you need a car, consider shipping yours from the mainland.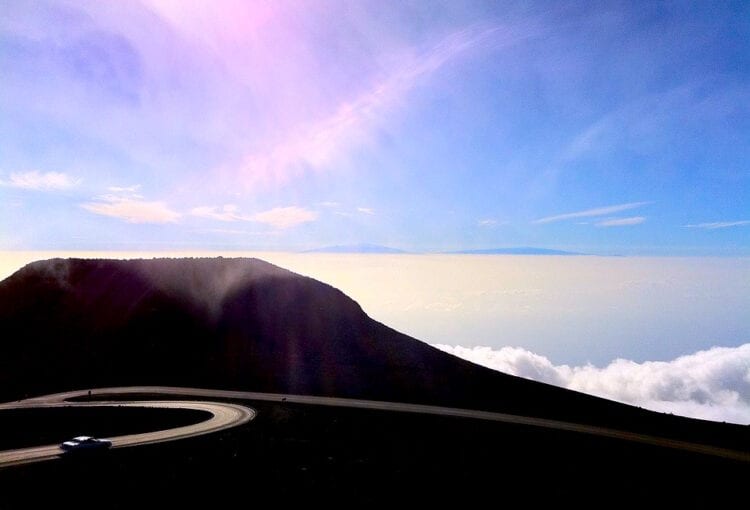 Restivo and Johnson both mentioned the popularity of cheap island cars (or "Maui cruisers," as Johnson calls them), which can be purchased for a few grand and driven primarily to the beach. "You don't really need anything fancy to get to a day at the beach, especially as the salt water and sand will end up ruining a nice car anyway," says Restivo.
Johnson, however, cautions against investing too much in a Craigslist clunker: "I learned this the hard way! Instead of buying a Maui cruiser and having it die on you two weeks later, ship your car from the mainland. It will cost you the same and last you a lot longer.
While living in paradise isn't cheap, Restivo and Johnson wouldn't have it any other way.
"All those extra pennies leaving your pocket are completely worth it, when I look around in the middle of my work day and realize I'm snorkeling with turtles in some of the world's most pristine reefs," says Johnson.
Have you ditched the mainland for island living? Leave us a comment with your best tips for staying on-budget in Hawaii, and be sure to check out all our deals on Hawaiian travel options!