Where Can I Find Southwest Promo Codes?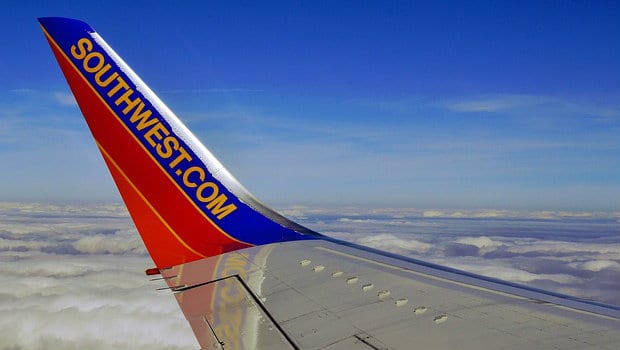 A question we are often asked is, "Are there promo codes for Southwest?"  Well, we're here to answer that very question!
Many people ask this question because they see a promo code box on the front page of Southwest's website:
Unfortunately, we haven't seen a flight-only promo code for some years. Southwest tends to do general flight sales every few weeks instead. However, there are still promo codes for Southwest Vacations weekly. For instance, you can save up to $200 ($25 per night, up to 8 nights) on a Southwest Vacation to Mexico and the Caribbean (book by 8/10) by using coupon code SUNNY200. Other sales we've seen include Disney World, Hawaii, and Las Vegas. Be sure to check our Southwest Vacations page for the best deals.
When's the best time to buy a Southwest flight? The best sales we've seen have been around the times that new schedules come out, which is usually every three months. Additionally, their yearly "LUV" sale around Valentine's day is a compelling one as well. Finally, we saw the best promo codes for Southwest Vacations around the first week of May this year.
Southwest Airlines is expanding its route network, with flights to Belize, Costa Rica, and many destinations in the Caribbean operational in 2015.  With easy connections from many under-served airports in the Midwest and West, it's a convenient airline for many of our readers.
Keep an eye on our Southwest Airlines store page for all the latest Southwest coupon codes and discounts!