My Experience Cancelling Vacations Due to COVID-19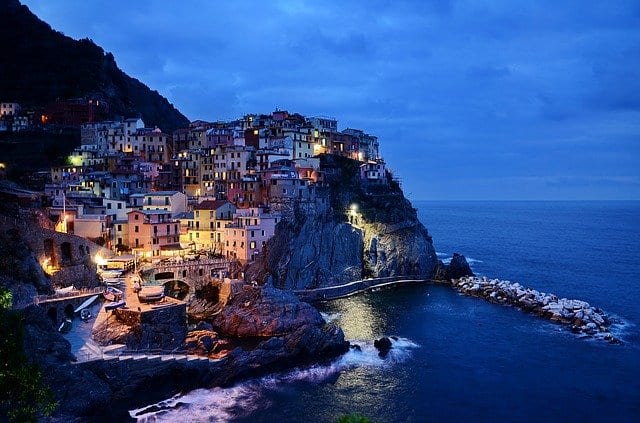 Boy, what a crazy couple of weeks it's been in the travel world! We've been following the COVID-19 Pandemic's effect on travel closely, and one question I've gotten the most in recent weeks is how to get refunds on planned vacations. I decided to detail what I've gone through to get three major trips cancelled, booked with points, miles, and cash. Each program's policies are different, and the real VIP companies are emerging for me.
What It's Like To Cancel Travel Due to COVID-19
Trip #1: Walt Disney World
My first trip cancelled was scheduled for the end of March in Orlando. I had a seven-night stay planned:
Two nights at the Hyatt Regency Grand Cypress, booked with Hyatt Certificates
Three nights at the JW Marriott Orlando, Grand Lakes, paid for by my wife's work
Two more nights at the Hyatt Regency Grand Cypress, booked on points
My flight was booked with American miles, my wife's was booked with British Airways Avios one-way and Basic Economy on the other.
6 days of park tickets paid for at Walt Disney World
When my wife's conference was cancelled, it no longer made sense to travel to Orlando, since we'd then be on the hook for an additional three paid nights. Additionally, I had an inkling a park closure was coming (it eventually did close shortly after we cancelled our trip).
The hotels were the easiest to cancel. I simply canceled online in my Hyatt account and the certificates and points were returned to me immediately. My wife's work canceled her reservation automatically.
For flights, I feel very fortunate to have Executive Platinum status (gifted from World of Hyatt and now extended until 2021). I was able to call up my dedicated status customer service number and get my flight canceled and miles returned to me. Since I'm Executive Platinum, I didn't have to wait for a fee waiver for my award trip, as I don't pay award ticket redeposit fees.
For my wife's Basic Economy ticket, we had to wait until American's policy for cancellations changed. Luckily, it did occur, and we received a $186 voucher for future travel on American, which we'll use easily once this crisis has passed.
For my wife's Avios booking, we canceled that online as well and received 11,000 Avios back into our Household account, but we did lose out on the $5.60 in taxes and fees. Fun fact: British Airways charges you $50 to cancel award tickets, but if your taxes and fees are less than that, as this one was, you're only on the hook for the taxes and fees already paid!
Finally, Walt Disney World closed, and we still had the matter of park tickets to get refunded. Frustratingly, Disney only offered vouchers good until December 2020 for the tickets we'd paid for. I found this ridiculous since they're so strict on date-and-time pricing now at the parks. If I bought a ticket for a specific date, and the park wasn't open, I expected a full refund. Thankfully, I filed a chargeback with Chase and received my full refund.
Trip #2: Morocco, Italy, and Scotland
We also had an Italian wedding to attend, scheduled in May. Our rough itinerary was to fly to Morocco using Etihad miles on Royal Air Maroc, spend a week there, then fly on Ryan Air to Italy for the wedding, and then fly to Scotland. From Scotland, I found a great economy flight to use my Executive Platinum Systemwide Upgrades on, enabling my wife and me to fly business there, and then business back to London in September for Oktoberfest.
Well, the wedding was canceled and so was Oktoberfest, and international travel became non-existent, so we had to cancel a few plans.
I had booked our Royal Air Maroc flights using Etihad miles transferred from American Express, booked for 44,000 miles each in business (a fantastic price!) Rather than wait for a cancellation, we decided to cancel ourselves, losing out on 10% of our miles. In hindsight, I should've been more patient on this, but it's relatively minor in the grand scheme of things. There were some hefty taxes and fees (over $300 total) returned to us promptly.
In Morocco, we had two hotels booked already through Marriott, using both awards nights and paid. Both were easily canceled online.
Our Ryan Air flight from Marrakech to Pisa (direct, if you can believe it) is still not canceled as of this writing (4/29/20), but I expect it to be canceled in the coming days. We'll get a $186 refund from that flight, hopefully promptly.
We booked our hotel in Tuscany using Expedia since there were no points hotels present near the wedding venue. Expedia is the big winner for the worst response to the pandemic, in my opinion. From early on, it's been impossible to reach a human to talk to at Expedia, and online cancellations aren't possible for us since our reservation was originally non-cancellable. They've been slow to act and make things easy for the consumer to cancel their reservations, and I'm still waiting to see how my refund pans out.
Finally, our hotels in Scotland were easily canceled, since they were on points. Our flights were canceled on American using the Executive Platinum desk, which processed one of our refunds, but not the other, which is odd. Regardless, I expect this to be resolved soon.
We had just begun to plan travel for Oktoberfest, so thankfully just an awards reservation at the Andaz Munich was needing to be canceled. That was handled quickly on the Hyatt app.
Overall
It's clear that I'll be cautious about how I book travel in the future. Many of my travel plans have been intricately stitched together, using multiple types of awards and currencies. Now, that's not likely to happen again in the future, just because of the state of the world. Booking refundable hotel reservations is a requirement of mine going forward, as well as thinking hard about what awards programs I redeem into. With travel less certain in the future, flexibility is a luxury I'd pay more for.