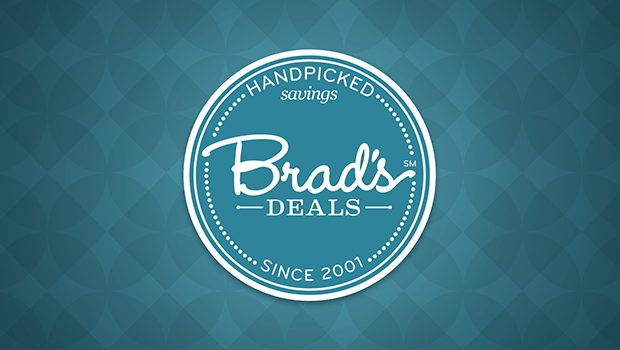 At Brad's Deals, we love freebies and doughnuts (though, we don't all agree on the spelling of the sweet treat--I like doughnuts better, but I think I'm in the minority). So, naturally, we're super pumped about the upcoming National Donut Day on Friday, June 6, when some stores are giving away free donuts!
In honor of the sugar-filled holiday, we decided to compose a finger-licking ode (pretend this article is being sung to you) to donuts. Here are some of our favorites.
Old Fashioned Donut
Classics are classics for a reason. Best bets come from Dinkel's and Stan's Donuts (specifically the vanilla orange flavor) in Chicago and Los Angeles and Carmella's Creme in Champaign. Carmella's Creme proves that donuts don't have to be really expensive to be good. Most cost under a dollar and are made in an old Taco Bell. Though, sometimes your mind can help you deal with shelling out several bucks for a donut, like one of our designers. "My mind refuses to consider the possibility that I spent that much money [$2 or $3] on a donut that isn't the best ever," she wrote about Stan's Donuts. Regardless of price, all of these donuts are great!
Krispy Kreme's Classic Glazed
These glazed donuts from Krispy Kreme have been described as "airy sugary heaven" that you "can't go wrong" with. Another thing you can't go wrong with is freebies! See the bottom of this post to see how you can get one of these glazed donuts for free!