Celebrate 50 Years of Slurpees with BYO-Cup Day at 7-Eleven!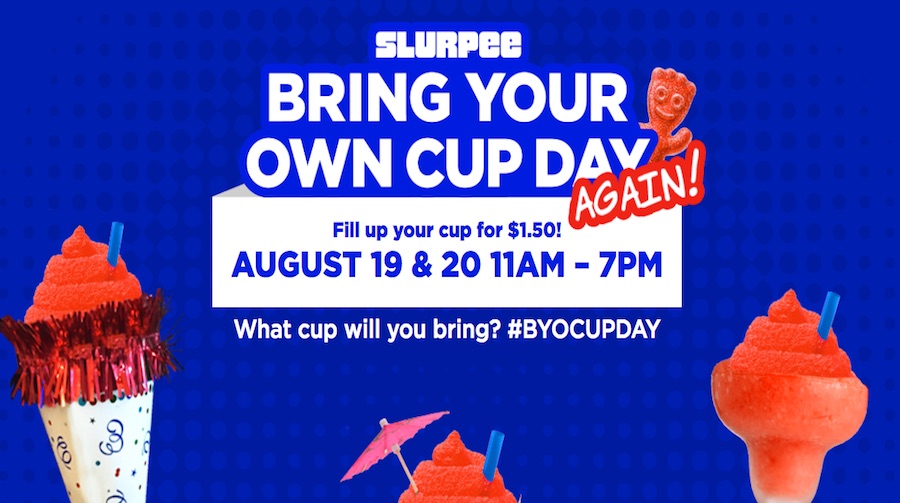 If you thought 7-Eleven day only came around once a year, you're in for a tasty surprise! Today, August 19, and tomorrow, August 20, 7-Eleven is offering up an encore round of its Bring Your Own Cup promotion, which means Slurpee lovers around the country can enjoy giant pales of their favorite Slurpee flavors for just $1.50!
Sadly for anyone planning to back their pickup truck into squirting distance of the Slurpee machine and create a moving Slurpee pool, 7-Eleven has put some restrictions on the kind of container that can be used in this promotion: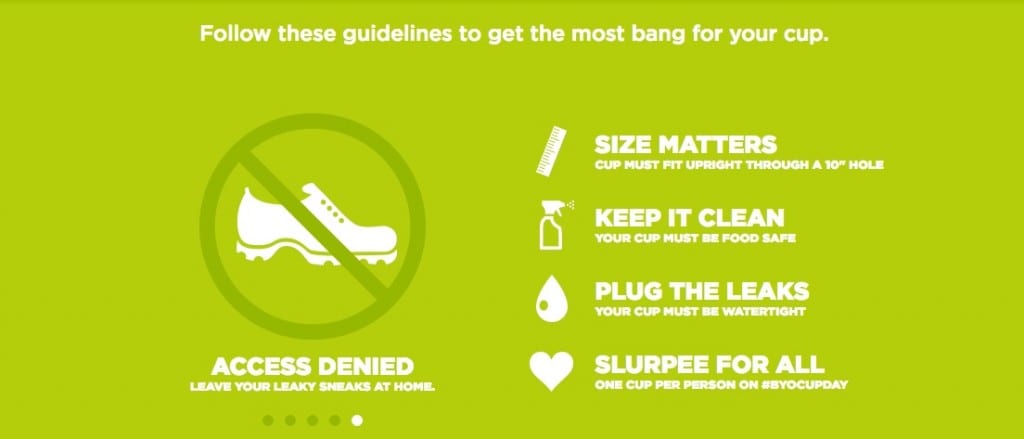 Only one container is allowed per person.
Every container must be leak-proof.
Every container must be food-safe.
Every container must fit into a store display, which has a 10-inch diameter.
While this might be a disappointment to anyone crazy enough to lug home a leaking backpack full of melting Slurpee, I think it's safe to say the rest of us will enjoy our $1.50 Slurpee buckets, pineapples and vases with a smile!
This promotion is valid 11 a.m. to 7 p.m. both today (Friday) and tomorrow (Saturday). Slush up while it lasts, folks.
Tell us about your craziest cup combo in the comments!