How to Transfer Your Chase Ultimate Rewards Points the Smart Way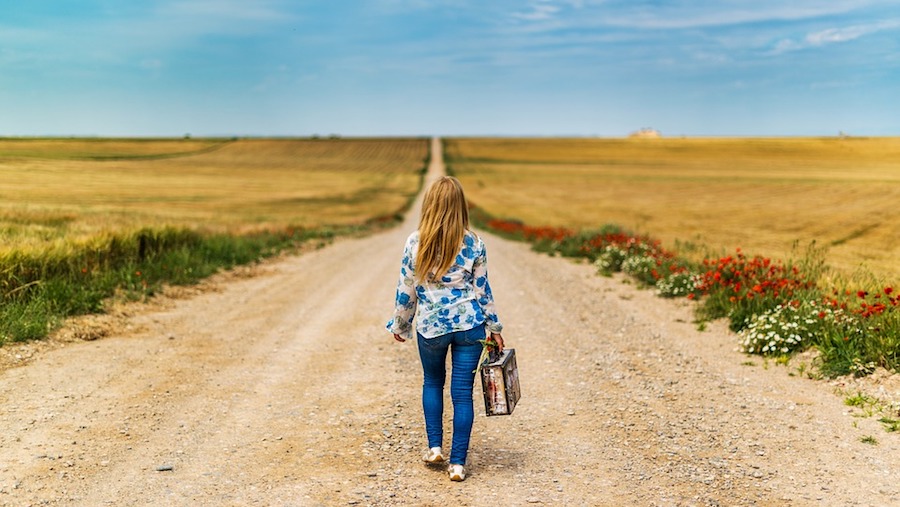 Editorial Disclaimer: Brad's Deals has partnered with CardRatings for our coverage of credit card products. Brad's Deals and CardRatings may receive a commission from card issuers. This content is not provided or commissioned by the issuer. Opinions expressed here are author's alone, not those of the issuer, and have not been reviewed, approved or otherwise endorsed by the issuer. This site may be compensated through the issuer's affiliate program. These user responses are not provided or commissioned by the bank advertiser. User responses have not been reviewed, approved or otherwise endorsed by the bank advertiser. It is not the bank advertiser's responsibility to ensure all posts and/or questions are answered. You can read our full advertiser disclosure:
click here
Ultimate Rewards points are some of the most useful tools that I use to travel around the world for less. With 10 amazing transfer partners, as well as many easy ways to earn points, Chase's Ultimate Rewards program is one of the strongest in the industry. But what are the best ways to use your points once you have them?
How to earn Ultimate Rewards points
You can earn Chase Ultimate Rewards through spending on a number of Chase-branded credit cards. For example, both the Chase Sapphire Preferred card and the Chase Sapphire Reserve card earn Ultimate Rewards points. The Chase Sapphire Preferred card currently has a 60,000 point bonus for spending $4,000 in the first three months of card membership, as does the Chase Sapphire Reserve, although that's not the highest we've ever seen that card's bonus offer go. Tthe Sapphire Reserve's signup bonus was as high as 100,000 points, so keep an eye on our running list of the best signup bonuses on the market if you want to take advantage of that deal the next time it happens.
There are also business cards you can use to earn Ultimate Rewards points, including the Chase Ink Business Preferred card. Currently, the Ink Business card has the highest Ultimate Rewards point sign up bonus of any card, at 80,000 points for spending $5,000 in the first three months, and both of these cards are some of the best business cards on the market.
If you already have one of these cards, you can still earn Ultimate Rewards using one of Chase's cash back cards. Instead of cashing out on the cash back bonuses offered by the Chase Freedom Unlimited card, the Chase Freedom card, and the Chase Ink Business Cash card, you can convert your cash back to Ultimate Rewards points at a one cent to one point ratio. Doing this dramatically increases your rewards return (which we'll get into later in this post), and as some of these cards have no annual fee, using them to earn Ultimate Rewards points is essentially a way to get free money.
You'll earn anywhere from one point per dollar to five points per dollar for your spending, depending on the category of your purchase. For example, the Chase Sapphire Reserve card earns three points per dollar on all travel and dining expenses. This is a great benefit for anyone who travels or dines out often, as you can accrue points at a much faster rate than you otherwise would.
What's the value of an Ultimate Rewards point?
I receive this question often, but the answer is difficult to pin down. Basically, points are worth what you can redeem them for. I've gotten incredible value out of my Ultimate Rewards points in the past, but many of my redemptions are for experiences that I wouldn't otherwise pay for, like a $10,000 one-way business class flight. It's not like could ever afford to pay $10,000 out of pocket to take one of these trips, so in a way, Ultimate Rewards points are invaluable to me.
However, I do have to have a baseline value to assess whether I should use points or pay out of pocket. Right now, I value Ultimate Rewards points at 2 cents per point. I think that's fair, given the transfer partners described below, and what kind of value I've gotten out of them in the past. This value is higher than what Chase will give you if you redeem for travel within their online booking engine on UltimateRewards.com. Currently, the Chase Sapphire Reserve card gives members 1.5 cents per point in redemption value, which is higher than the Preferred card, but still not at my valuation of the points. For that reason, I nearly always recommend redeeming your Ultimate Rewards points by transferring to one of their partners, a process which I will describe below.
How to redeem Ultimate Rewards points through transfer partners.
There are 10 transfer partners that you can redeem your Ultimate Rewards points with, at a 1:1 ratio. I'll go through each one by one, and let you know some of the better uses for them.
British Airways Executive Club – Great for short-haul oneworld flights.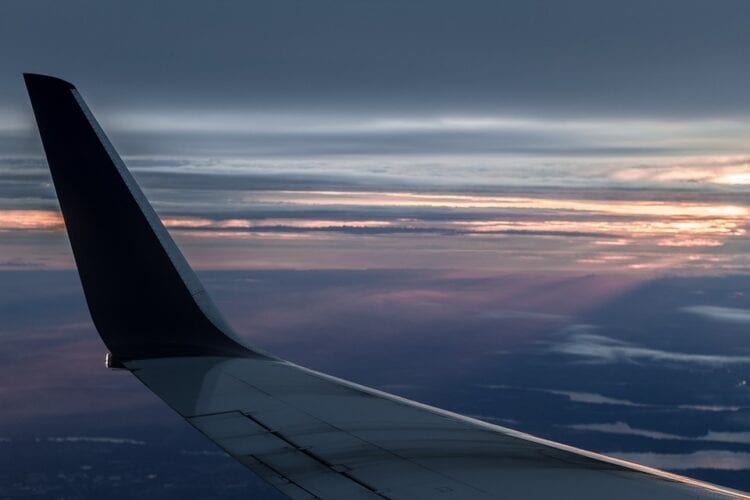 British Airways Avios points are powerful, because British Airways is a part of the oneworld alliance. Other notable members of this alliance include American Airlines, Cathay Pacific, and Qatar Airways, so while Ultimate Rewards points don't directly transfer into American Airlines' mileage program, you can transfer them to British Airways, and redeem those points for American Airlines flights.
British Airways' program is distance-based, meaning you'll pay a set amount for each flight depending on its distance. If your flight is 1,151 miles or less (examples include Chicago to New York or Los Angeles to San Francisco), it's only 7,500 Avios each way for a coach ticket. That means a sign up bonus of 80,000 Ultimate Rewards points for the Ink Business Preferred card is good for 10 one-ways or five round trips at this distance! There are other great possibilities out there for this transfer partner, but I would try not to use them on British Airways flights from the U.S., as the award chart makes them a bit expensive compared to other programs and British Airways charges high fuel surcharges.
Air France- Great Deals Abound

You can fly round trip from anywhere in North America to Hawaii for 30,000 miles round trip using Air France miles. While that doesn't beat 25,000 miles round trip from the West Coast on British Airways, it's still a great deal for everyone else in America. There's also deals for the same flight pricing to Central America and the Caribbean!
Singapore Airlines – Great for intra-Asia Business Class.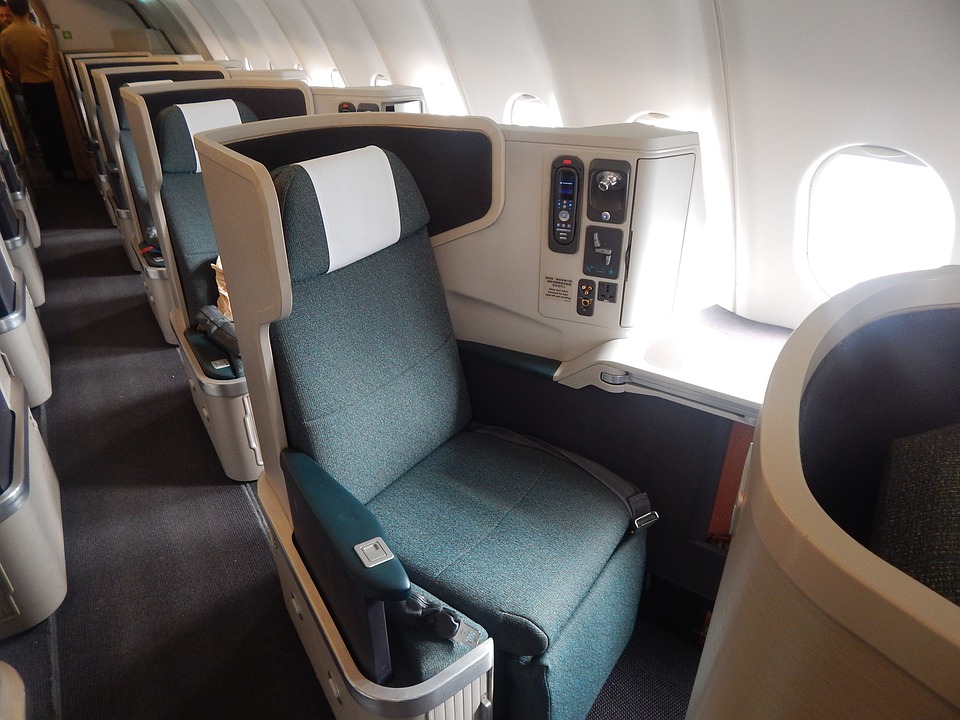 I once redeemed around 75,000 Ultimate Rewards points for a one-way business class flight from Los Angeles to Seoul to Singapore to Malé, Maldives, but Singapore Airlines recently changed their award chart a bit, making long-haul flights more expensive (though reducing fuel surcharges in the process). While I'd argue that Singapore is one of the best ways to fly across the Pacific in style, it'll cost you a good amount of your Ultimate Rewards balance. One sweet spot is Intra-Asia Business Class, which is only 20,000 miles each! You could fly from the Philippines to Thailand through Singapore and only pay that price, for a lie-flat bed!
Southwest Airlines – Great for domestic flights.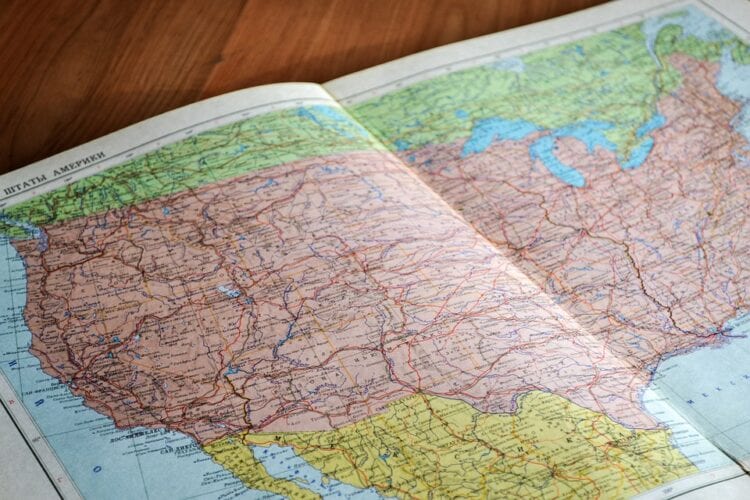 Southwest Airlines operates a revenue-based program, which means that you pay a set rate of points, depending on the price of your flight. Currently, that's around 1.5 cents per point, which isn't terrible under normal flight prices. The best part about Southwest Rapid Rewards, is that during a fare sale (which they have pretty frequently) you'll pay fewer points for the same flight! So you can often get one-way flights for under 2,000 Rapid Rewards/Ultimate Rewards points. You can even fly them to Hawaii now!
Also keep in mind that Southwest has one of the best policies for flight refunds: if your ticket goes on sale after you buy it, you can rebook under the new rate, and receive a refund of your points. You can even cancel the flight until 10 minutes before departure, fee-free.
United Airlines – Good for loyal flyers.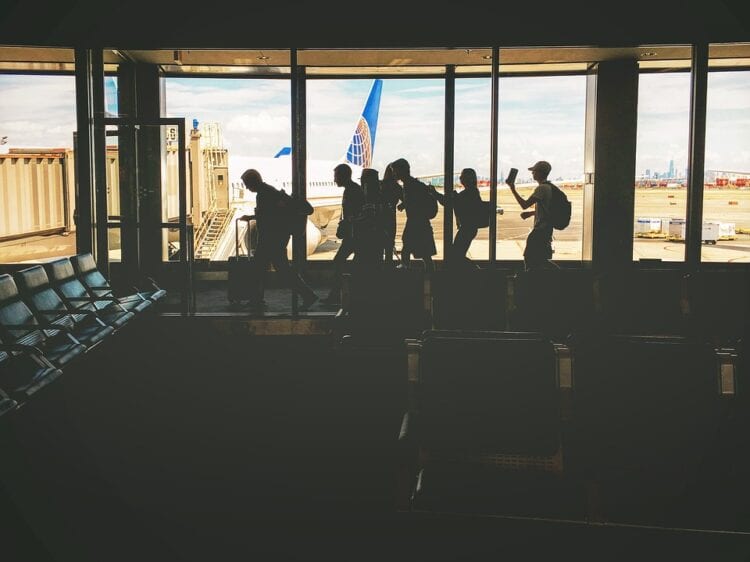 United Airlines isn't my favorite partner for transferring Ultimate Rewards points into, simply because they recently ditched their award chart for "dynamic" pricing for awards. However, I do realize that many of our readers are loyal United flyers, either because that's what they fly for work, or just because that's what they prefer. So this is a good option if you're a few miles short of your next award flight.
United does have some good luxury partners, like Lufthansa, which you can fly first class to Europe from 110,000 miles one-way, but you'll need to book within 15 days of departure, which isn't going to work for anyone who doesn't have a flexible schedule.
Virgin Atlantic – Fly to Tokyo in First Class.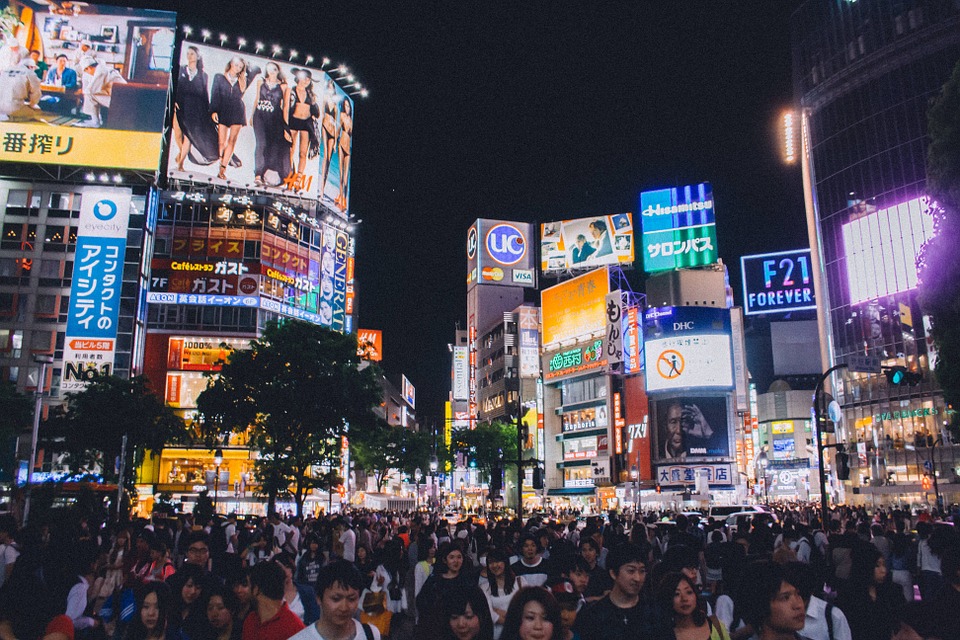 Virgin Atlantic's mileage program also suffers from high fuel surcharges, if you're flying on Virgin Atlantic's own metal (metal is plane-geek speak for an airline's own operated flight). But they have some interesting partner redemption options, like ANA, an amazing Japanese airline. You can fly them for 110,000 miles round trip between the West Coast and Tokyo in first class. Just as a comparison, that's the same price that United charges for the same flights, but one-way.
Iberia Airlines
A new transfer partner of Ultimate Rewards is Iberia- a program that uses Avios just like British Airways. Why would you transfer to Iberia instead of British Airways? They measure flight pricing based on total distance, not per segment (as British Airways does), so if you find an award itinerary with multiple stops, you may be better off with Iberia.
World of Hyatt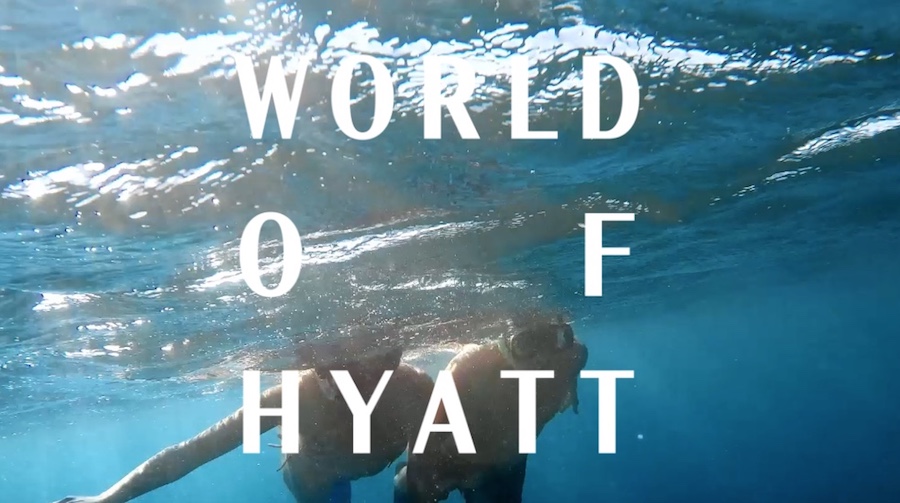 This is the program that I've transferred the most into over the years, mostly because I love Hyatt's prices for award nights at 5-star hotels, and I'm a Globalist top-tier elite member. I'm used Hyatt points to stay at the Park Hyatt Maldives, which I used 100,000 Ultimate Rewards points for four award nights (the price has now gone up to 120,000 points), a trip that would have run me $4,000 out of pocket! Top-tier hotels are only 30,000 points a night, even rooms that go for more than $1,000 a night. I used some points over New Year's to propose in the Mexican Riviera, which would've cost me a lot of money if I had paid out of pocket.
IHG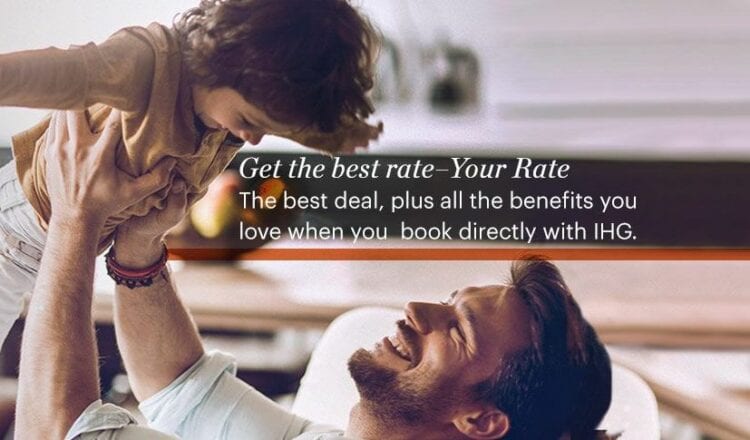 IHG, which has the Intercontinental, Holiday Inn, and Crowne Plaza brands, is a program I'm not a big fan of. If you're an elite member (which pretty easy to do, since the Chase IHG card gives you Platinum status for free), you won't be given any of your benefits on an award stay. That being said, there's value in not paying out of pocket for a night on the road at a Holiday Inn, and they do have some nice properties in their Intercontinental brand to stay at, but those will cost up to 70,000 points a night – double what a top-tier Hyatt property would cost you. I value these points at about $0.005 cents per point, or half a cent. If you think about my valuation of Ultimate Rewards points (2 cents per point), it doesn't usually make sense to transfer.
Marriott Bonvoy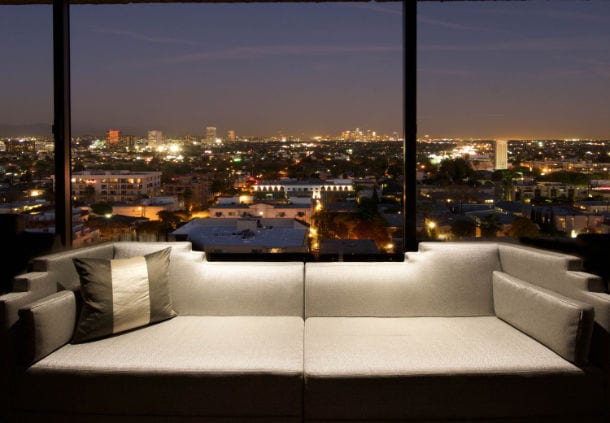 Marriott is not the greatest transfer partner for Chase. Marriott has some good properties around the world, and I know it's a popular choice for business travelers, though top-tier properties will run you up to 105,000 points in 2019 during peak times.
Why do I love Ultimate Rewards points so much?
Overall, Ultimate Rewards are some of my favorite points on earth. They transfer at a 1:1 ratio, usually instantly, making booking awards with their partners very easy and stress-free. You can check out more about their business cards with this post, and more about the Chase Sapphire Preferred card here.
Do you have a card that earns Ultimate Rewards points? Tell us why or why not in the comments!
Related coupons: