6 Essential Tips to Buy AirPods on Sale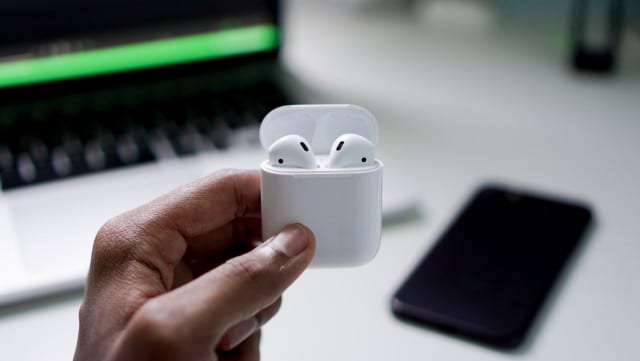 AirPods are at the top of a whole lot of holiday wish lists this year, but they're a pricey item, even with a fresh round of price cuts now that the AirPods Pro has been rolled out. If you're looking for a way to save money on these popular wireless earbuds, we have a few ideas on how to make it happen.
One thing that makes it hard to find an AirPods discount is that Apple controls all discounts very carefully. It's rare that you'll find a discount in just one store – it's more likely that when you find AirPods on sale, they'll be on sale everywhere you look. It's much less about where you buy them than it is about when you buy.
These are all of our best tips for finding cheap Airpods.
How to Score an AirPods Discount
1. Wait until a new model of AirPods is released.
Once Apple launched their new AirPods Pro model, the price of the previous version, which listed for $159 with a wired charging case, was slashed to $139 for most retailers – a savings of $20 for anyone who had waited. That's a fairly common pattern for Apple products, which are released on a rather predictable schedule.
2. Check out Black Friday deals on AirPods.
Now that AirPods have seen their first true discount, that opens up the possibility of Black Friday and Cyber Monday deals. In the 2019 Black Friday ads, we saw Walmart selling AirPods for $129 and Target selling the wireless charging version for $144.99, discounts that go even deeper than the prior model price cut.
3. Set up a Deal Alert at Brad's Deals.
Our team of deal experts is always on the hunt for the lowest price on AirPods. When you set up a Deal Alert, we'll let you know when we find a deal worth sharing.
4. Buy refurbished AirPods instead of new.
The nice thing about buying refurbished Apple gear is that it's often subject to the same warranties and standards as if it were sold new. Apple isn't selling certified refurbished AirPods just yet, but Best Buy and Amazon both do, under their own certification programs. Check out our post all about buying refurbished Apple products to learn more.
5. Leverage store loyalty programs.
Another way to buy cheap AirPods is to look for loyalty schemes that offer rewards or cash back.
For example, if you buy AirPods at Target, you can pay with a REDcard to get an instant 5% discount. For Target's Black Friday deal on AirPods mentioned above, that shaves off an additional $7.25. Plus, the new Target Circle program gives you 1% back on all purchases, or another $1.38. In the end, you've effectively paid $136.36.
Another favorite loyalty trick is to leverage Kohl's Cash promotions when they're available. Right now, you can get AirPods at Kohl's for $159. That's not discounted like we see at other stores, but you'd get $30 back in Kohl's Cash – $10 back for every $50 you spend. During Black Friday week, that goes up to $15 per $50 spent, adding up to $45 back in Kohl's Cash. We'll let you be the judge of how much value that brings to the deal.
6. Pay with a cash back credit card.
This is our standard advice for just about everything, because why pay more when you can pay less, even if the discount comes in the form of a statement credit? Our Finance Editor, Mark Jackson, walks through some of his favorite cash back credit cards, and has some thoughts on why it's a good idea to use a credit card for electronics purchases as a general rule.