3 Indispensable Travel Gadgets That Save Money at the Airport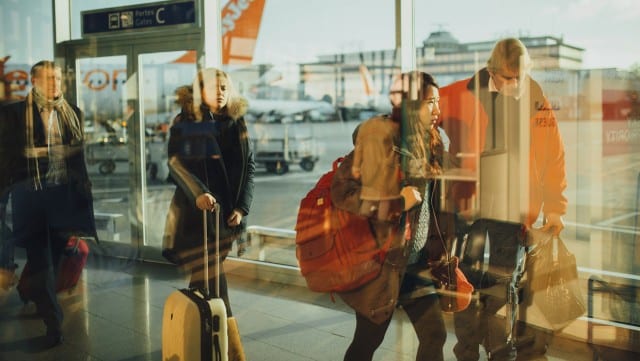 Editorial Disclaimer: Brad's Deals has partnered with CardRatings for our coverage of credit card products. Brad's Deals and CardRatings may receive a commission from card issuers. This content is not provided or commissioned by the issuer. Opinions expressed here are author's alone, not those of the issuer, and have not been reviewed, approved or otherwise endorsed by the issuer. This site may be compensated through the issuer's affiliate program. These user responses are not provided or commissioned by the bank advertiser. User responses have not been reviewed, approved or otherwise endorsed by the bank advertiser. It is not the bank advertiser's responsibility to ensure all posts and/or questions are answered. You can read our full advertiser disclosure:
click here
If you're a freelancer or digital nomad, chances are you spend quite a bit of time and money at airports. Everything from baggage fees to airport food can cut deep into your travel budget, leaving you with less funds to enjoy your destination. 
However, armed with the right gadgets, you can avoid many of the common fees and expenses that come with traveling. In this article, we'll give you a look at four travel gadgets that will save you money and make your travel experience more enjoyable.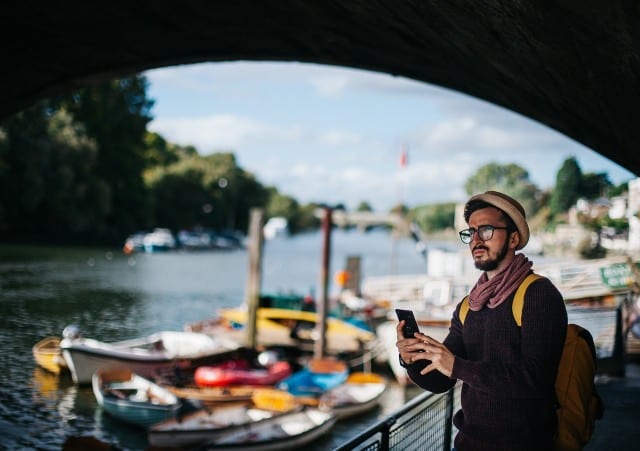 Internet without the roaming fees with an unlocked mobile hotspot
Every digital nomad needs a stable internet connection. And while cafes, hotels, and airports usually have solid Wifi, you need a backup plan for when that connection either doesn't exist or isn't fast enough. Your cell phone can be a viable option for this, but using your U.S. SIM card abroad can rack up huge roaming fees — especially when using large amounts of data.
We recommend purchasing an unlocked mobile hotspot, sometimes referred to as "Mifi," before your next jaunt abroad. These devices let you connect multiple Wifi devices to the internet; just purchase a local SIM card when you get to your destination.
Some personal hotspots also have built-in prepaid data. Generally, you can activate these plans for a short period of time and have data connectivity in multiple countries. If you plan on using one of these plans, make sure to check its data prices before purchasing. Additionally, ensure that the data plan is optional and that you can still purchase a local SIM if you choose to do so.
Here's a few Mifi options to check out: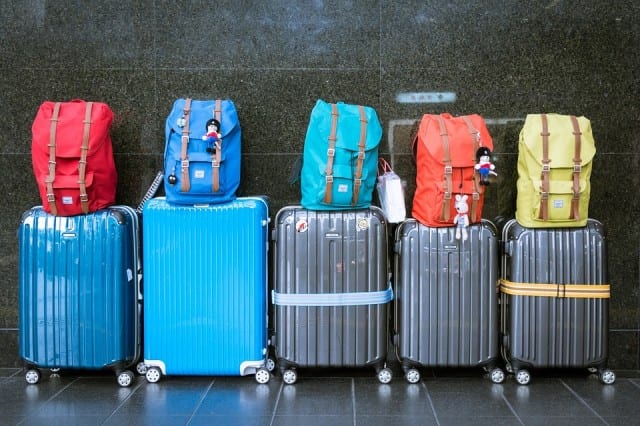 Avoid oversized baggage fees with a portable luggage scale
We've all been there: you're all packed for a trip, and your checked bag is just slightly over your included baggage allowance. Instead of throwing out your newly purchased souvenirs or paying an oversized baggage fee, consider purchasing a portable luggage scale to weigh your baggage before you go to the airport.
Look for a luggage scale that's small enough to fit in your backpack but has at least a 100-pound weight limit. As a quick word of advice, many airlines restrict carry-on bags to 70 lbs before considering it overweight luggage and charging an extra fee. If your bag is over this limit, consider splitting your property between your carry-on and checked bag–checking the carry-on if need be (and if your baggage allowance allows.
Check out these very affordable luggage scales:
Looking for a new carry-on? Read our carry-on roundup.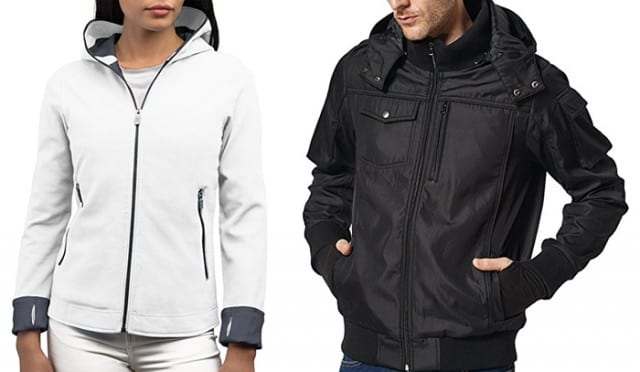 Wear your carry-on with a pocketed vest or jacket
Speaking of fee free travel, avoid budget carrier carry-on baggage fees and purchase a vest or coat with lots of interior pockets. There are quite a few of these on the market, with some of going as far as to offer internal iPad pockets.
Having a pocketed jacket lets you carry your technology and their accessories on your body. This frees up space in your backpack, purse, or other included "personal item" for clothing, so you can skirt through security without baggage fees.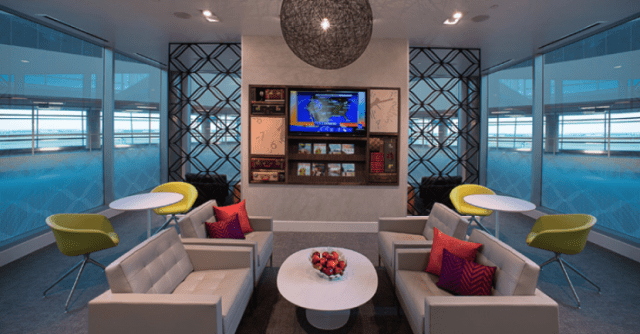 Eat and drink for free: airport lounge access with the American Express Platinum
Avoid expensive airport food and drink in an airport lounge. Most of these lounges have complimentary buffet style food and snacks, an open bar, and free internet. Depending on how often you travel, you can save thousands of dollars a year.
One of the best ways to get airport lounge access is through a premium credit card like American Express Platinum or Chase Sapphire Reserve.
The American Express Platinum grants you and two guests access to hundreds of lounges worldwide through its partnerships with Delta Airlines, Priority Pass (for up to two additional guests), and Airspace. Additionally, American Express has its own rapidly expanding line of Centurion lounges. Although the card does come with a $550 annual fee, it has a number of other benefits too, like complimentary SPG and Hilton Gold status.
The fee on the Chase Sapphire Reserve is lower at $450 annually, and you'll get a Priority Pass and lounge access for you and unlimited guests. Check out our deal at the bottom of this post if you wish to apply.
Read more about credit cards that save money at the airport.
Keep on traveling smart!
Let us know what travel gadgets you use to save money when globe-trotting in the comments.