How to Avoid Paying Baggage Fees When You Fly | Brad's Deals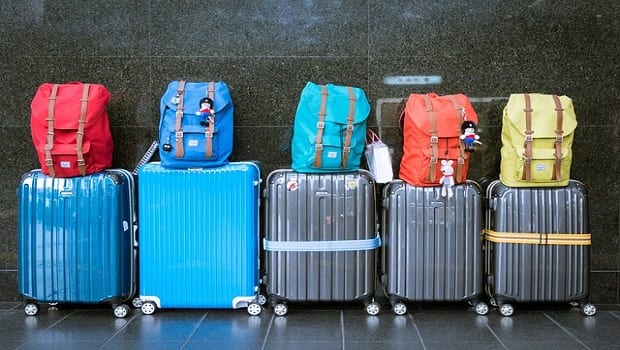 Disclaimer: Some of the offers described below may no longer be available.
You know the feeling: you're standing in line at the airport, nervously shifting your monstrous rolling suitcase, its zippers pulling at the seams, front pockets stuffed, and wheels teetering on the brink of collapse. Hey, if the airline is charging you to check your bag, you might as well get the most out of it, right? Well before you lug that beastly baggage onto the check-in scale, we've got some advice on how to avoid those pesky fees all together, and why even free checked bags, might not be the best deal.
Use your rewards card to ramp up savings.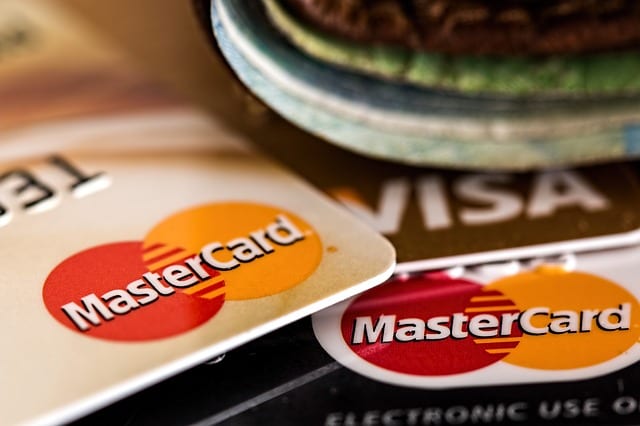 One of the easiest ways to get free checked baggage is through travel rewards credit cards. For instance, with the United MileagePlus Explorer Card, you can check your first bag free. The Citi/AAdvantage Platinum Select World Elite Mastercard offers a free checked bag for you and up to four traveling companions on domestic flights, which can save you up to $125 in baggage fees.
The American Express Delta Sky Miles cards let you check your first bag for free, as well as the first bag for anyone else under your reservation, which can mean a savings of up to $200 for a family of four.
Last but not least, the U.S. Bank FlexPerks Travel Rewards Visa Signature offers airline fee reimbursement which you can use toward baggage fees, airplane food and more!
Fly with an airline that offers free checked bags.
You can also avoid paying for your baggage by flying with a discount airline. For instance, JetBlue allows one free checked bag if you fly Blue Plus. If you fly Blue Flex, your first and second checked bags are free. There is a charge for your baggage if you fly the cheapest fare, which is the Blue fare, so you'll need to calculate if the free baggage is worth the slightly higher airfare.
Southwest Airlines is also known for free first and second checked bags per ticketed customer. 
Send it by snail mail.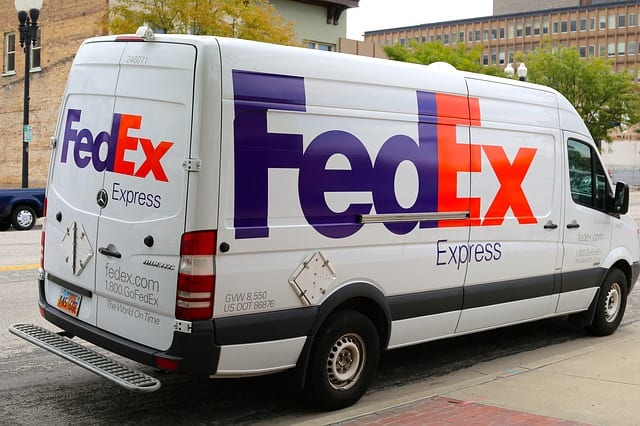 Consider mailing your luggage. The cost to ship your overweight luggage by FedEx, UPS, or USPS may be cheaper than checking it! For example, a 50 lb. checked bag on a flight from St. Louis to Chicago may cost $25-$35, but USPS can ship a 50 lb. package via parcel post for as little as $23.
On a recent trip, my craft-beer loving husband had some "souvenir" home brewing equipment, bottles, and bar glasses to bring back in our checked luggage, which topped us over the weight limit. Despite shoving shoes and hair straighteners in our carry-on bags to lighten the load, it looked like we were stuck with a $50 overweight fee.
What we didn't realize is that UPS could ship it for half the cost! A box weighing about 20lb could be shipped straight to our doorstep for around $22. Plus, many FedEx and UPS locations are located in or around airports, and unlike checking your luggage, you'll have a tracking number to keep tabs on your bags every step of the way!
Just carry it on.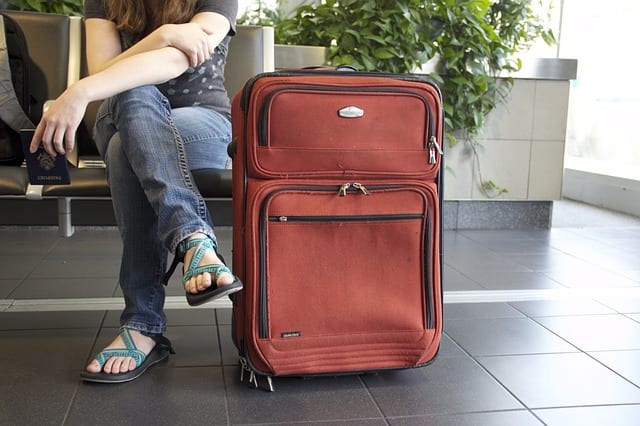 If you're just taking a quick weekend trip, do you really need to check a bag? I vote no. In fact, traveling with just a carry-on can save you both time and money. Why pay extra to send your bag underneath the plane when you can instead stow it above your seat for free AND avoid waiting 20+ minutes at baggage claim?
Sure, you may need to learn a valuable lesson in packing less, and you won't be able to bring back any craft beer or giant shampoo bottles, but I tend to prefer the ease of traveling light over the hassle and cost of checking a bag. Plus, if your flight is fully booked, sometimes the gate agents will offer cash incentives to passengers willing to gate-check their carry-ons. Yes, in some rare cases you can actually get paid to check your bag!
Don't assume "free" checked baggage is the best deal.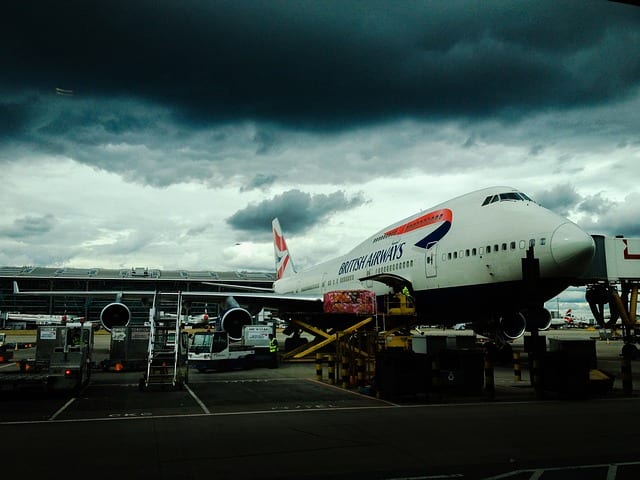 When you compare flights, make sure you factor in airfare plus all of the baggage fees in your totals. Consider the number of bags allowed, weight limits, and exemptions. Sites like IFlyBags.com let you enter your departure and arrival locations, and search different airlines to see what they charge for checked bags, overweight items, exemptions, and more. TripAdvisor also provides a tool for calculating the cost of the flight as well as baggage fees so you can compare total prices.
Once you do the math, you'll see that free bags may not be so free after all. To test this theory, I searched both Southwest (which doesn't charge for checked bags) and Delta (which does) for the lowest price on a round-trip flight from Chicago to Tampa between October 30 and November 1, 2017.
Southwest's lowest fare? $368, with two checked bags. But wait! A similar flight on Delta costs just $277! Check one bag for $25 each way, and your total comes to $327. Even if you checked two bags, you'd only add on an extra $35 each way, bringing your total price to $347 — almost $20 less than what you'd pay to fly Southwest. Although Southwest's policy of "free" checked bags seems like the better deal, in this example, you'd actually pay less if you paid to check your baggage.
Another thing to remember: the difference may be in the details. Two companies' fees might look the same on the surface, but be completely different in reality. For young families traveling, for example, Delta allows any strollers, car seats, or bassinets to be carried on or checked without it counting toward your baggage total. American Airlines extends a similar policy, but it applies to "non-ticketed children" (under two years for domestic flights), and even then, it's only good for one stroller and one car seat for that "non-ticketed child." Any extra strollers and car seats will count as additional checked baggage, with fees that can climb up to $150!
Do you have any other tips on how to avoid those pesky baggage fees? Post your comments below!