Where to Find Affordable Bras When You Can't Buy Off the Rack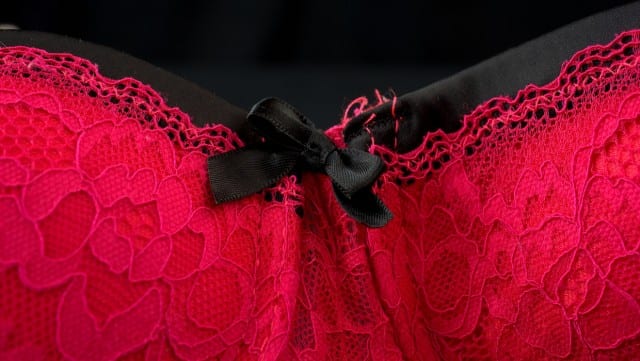 Pinching. Bunching. Gaping. Chafing. When it comes to bras, there are so many uncomfortable fit problems that it's hard to believe it's just an article of clothing and not a torture device. And for all the different size tatas out there, there aren't very many sizes of bras available at most retailers, so the perfect fit can be hard to find.  In fact, some studies indicate that the majority of women are wearing a bra that doesn't fit properly. To make matters worse, sizes can vary greatly between brands.
But that doesn't mean you need to spend a fortune custom ordering your bras, or that you need to put up with an uncomfortable fit. There are a number of online retailers that offer a range of special sizes, and we've rounded up the most affordable sites out there (without compromising on quality). So stay strong. Order, try on, return, and repeat until you find your perfect fit.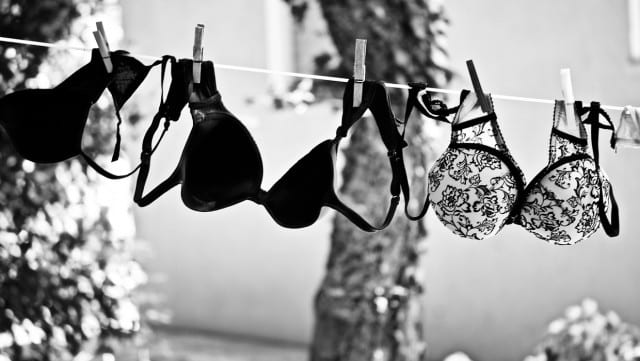 Adore Me features models of all shapes with bra sizes to match. Sizes range from 30A to 46G, and they carry styles from push-up to wireless. You can even input your measurements and Adore Me will tell you what size to order. Most bras are sold as matching sets with a pair of panties, but the sets are cheaper than a bra alone at most retailers. Sets are typically $40-$50 if you pay as you go, and you can also sign up for a VIP membership to save even more.
Shipping is always free, and exchanges are free as well, so you can make sure you get the right size. Returns are subject to a $5.95 restocking fee, and there are no returns on final sale items.
Bare Necessities has sizes ranging from 30AA-56H and carries a variety of brands and styles. It's common to find $29.99 bras from high-end brands in their sale section, and you can shop their clearance section by size to find some really steep discounts. There are frequently free shipping offers, but you will pay return shipping if you need to send it back.
Sizes at the Bra Lab are way different than at other retailers, so make sure to consult the size chart for the perfect fit. That said, their bras will accommodate ladies sizes AA-J. You choose your cups, back, and straps separately and can wear your bra in a number of ways. We also love that the straps and back details are designed to look cute showing under your clothes. With so many backless and off-the-shoulder styles out there, it never hurts to have a bra you don't mind showing off.
Her Room is a great place to look for sales and coupons on top brands, from Bali to Wacoal. Cup sizes range from AA to P, so there are bras to fit any body type, and a variety of styles available. The only drawback is that you'll pay return shipping if an item doesn't fit.
Macy's carries cup sizes AA-L, and we were especially impressed with their selection of plus size bras. Most of the popular brands are represented, from Bali to Wacoal, so prices vary, but Macy's is known for having some spectacular lingerie sales. We found bras as low as $10 with current Macy's promo codes on top of sale prices. It's also easy to shop by fit, brand, or even discount range. You'll usually need to spend $75 to get free shipping, although Macy's does sometimes offer shipping promotions that lower the threshold. But if you need to return a bra due to poor fit, it's totally free by mail or in-store, so long as you return it within 180 days (30 days for Last Act items).
Nordstrom Rack carries a variety of high-end brands at discounts of up to 70 percent. Sizes range from 30A to 46H. It's easy to sort by size, price, and brand on the website, and you can return any item in-store to avoid paying return shipping. Since shipping is free with your purchase of $100 or more, we suggest ordering several options in your size and returning whatever doesn't work.
Nordstrom carries many of the same brands and sizes as Nordstrom Rack. You won't find discounts quite as deep, but you'll frequently find select bras for 40 percent off. And you'll also get free shipping and free returns, which makes it easy to try a bunch of different sizes until you find the right brand and fit.
ThirdLove is our favorite site for finding the perfect fit with both comfort and style. That's because cup sizes range from AA-I and even include half sizes, something we have yet to find at other retailers. Band sizes range from 28-48. ThirdLove bras are a little pricier than others on our list (most are $68), but they're made with quality materials and beautiful details. And the more bras you buy, the more you'll save.
What's more, returns and exchanges are always free, and shipping is free with your purchase of $75 or more. You can also try a bra for 30 days before buying, and even wash it at home before deciding if you want to keep it.
Trusst makes bras for plus size women, so petite ladies won't find options here. Sizes are comparable to C-G cups, but you'll need to consult the size chart to get your Trusst size. What makes these bras special is that they are made with a plastic that is molded into the cup with patented 3D technology instead of uncomfortable underwires. They also offer free returns and exchanges, so you can order two and return what doesn't work if you're in between sizes.
Remember that the size you've been wearing might not be your size in all brands, so be open to whatever fits most comfortably. If you want to see how other women look in various sizes and brands, check out the website What Bra Sizes Look Like.