7 Ways to Save on a Night at the Movies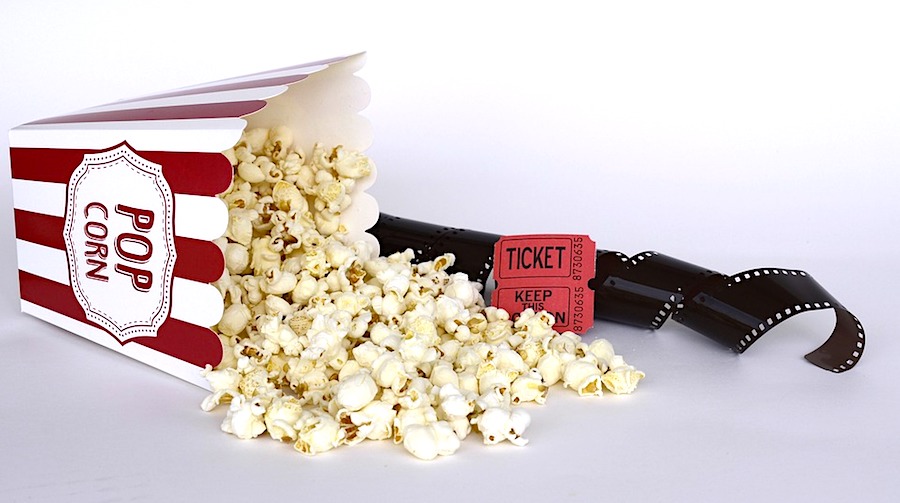 For a family of four, a night at the movies can cost a small fortune. In fact, I have a friend who hasn't been to the movies with her husband in years – they take turns taking one child at a time to the earliest possible matinee screenings to score a deal.
I can understand why my friend does this. Depending where you live, seeing a movie can cost upwards of $15 per ticket. Many people get around this high cost by opting to see movies at run down, late-run theaters, where they pay $2 to see the same stuff that's been on Redbox for two months. But sometimes you just want to see that brand new movie on opening night, and that experience shouldn't be lackluster in order to be affordable.  But the experience of seeing a movie should be magical! 
If you want to spend a night at the movies without having to dip into your kid's college fund to do it, we've got your back. Here are my seven best tips and tricks for spending less at the movies.
Sniff out basic discounts.
The easiest way to save money at the movies is to take advantage of the discounts you qualify for by just being you. For example, most theaters offer a percentage or dollar amount off for military, students, seniors and kids, and some will even give you a discount for being a AAA member, or a member of your local film society. If you aren't sure whether this applies at your nearest theater, ask! You could be missing out on savings just by keeping quiet. 
Want more information on potential discounts you might be missing? Check out these related posts:
Become a price club member.
Members of price clubs, like Costco and Sam's Club, can usually buy movie tickets and theater gift cards at discounted rates. For example, Sam's Club members can get a two-pack of Cinemark adult movie tickets for $16.98 (which works out to $8.49/ticket), and they can also get a two-pack of MovieTickets.com gift cards, normally $49.98, for $36.98.
Be sure to check out the ticket and gift card deals your price club membership offers for theaters near you!
Buy tickets in bulk.
If you're not a member of a price club (and you really should be!), the next best thing is to buy tickets in bulk. Many of the big cinema chains sell bulk tickets on BulkTix.com for $6.99 to $9.49 per ticket, so long as you purchase in groups of four. On average, this offers a $2 to $3 savings per ticket. Your entire order ships for $1.99, and once you receive your vouchers, they never expire. You should also check out their concessions vouchers, which start at $4.99 for a popcorn and drink. If you've recently been to the movies, you'll know that's quite the steal, as it's easy to spend upwards of $18 on two drinks and a large popcorn if you're not careful!
Before you shop, be sure to check for restrictions on different ticket types. For example, some ticket types cannot be used on the opening nights of a movie run, and others may not be able to be used for certain types of films.
Use your credit card rewards!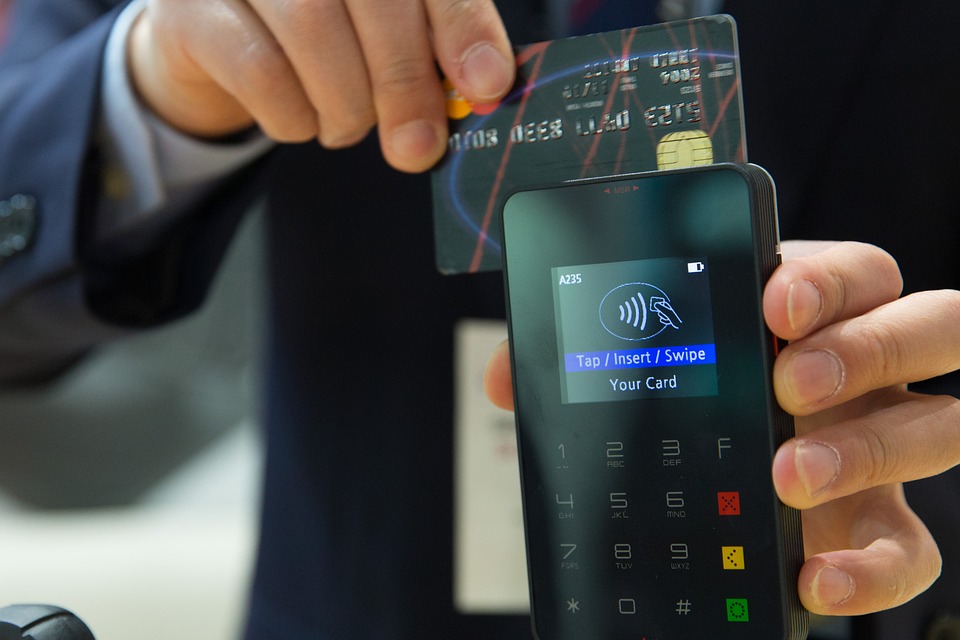 Another great way to save on the silver screen is by using perks offered by your credit cards. This can mean either activating cash back bonuses, or taking advantage of card member benefits.
The majority of the cards offered by Discover reward members with five percent cash back for restaurants and movie theaters three months out of the year. The categories for cash back rewards rotate quarterly, and sometimes, a category will give you an opportunity to stack cash back with a discount.
For example, the Discover It Card is currently offering five percent cash back on home improvement stores and wholesale clubs up to $1,500 in purchases. This means that if you use your card to purchase Cinemark tickets at Sam's Club, you'll receive the discounted price AND the cash back bonus. If you pay off your Discover It Card balance before the grace period, you'll avoid paying interest and maximize your savings. The two-pack of MovieTickets.com gift cards mentioned above would give you an extra $1.85 cash back bonus, making that $50 gift card yours for just $35.13 – a total savings of nearly 30 percent! 
Another card that has a calendar of rotating five percent cash back categories is the Chase Freedom Card, which sometimes offers its members buy-one-get-one-free tickets at some movie theaters. 
The Chase Freedom Unlimited Card is another great option. It offers a solid 1.5 percent cash back on all purchases, which means any tickets or popcorn you purchase with it will be 1.5 percent off!
For more information on maximizing credit card points and bonuses, check out this related content:
Sign up for emails, apps and loyalty programs.
Check your local theater's website for details on becoming a member of their loyalty program. If you sign up for their email lists, download their apps, and join their clubs, you'll find multiple ways to save that can often be combined in one trip.
For example, you can join AMC's MovieWatcher Rewards to receive two points for every ticket you purchase (up to four points) every time you see a show. After you receive 10 points, they'll start rewarding you with free swag. Ten points earns you free popcorn. Free tickets take a little longer to earn at 30 points, but every little bit helps. Some other theater programs allow you to accumulate points based on dollars spent instead of visits or tickets purchased, but the key to maximizing savings is to find multiple ways to save.
Cinemark's email subscribers receive concessions coupons every week, and a special concessions coupon on their birthdays. Cinemark also has an app you can download on IOS or Android. If you enter CineMode in the Cinemark App and stay in the mode for the entire movie, you'll receive even more free coupons. The app also gives you access to showtimes and tickets for any Cinemark affiliated theater in the United States.
While you're exploring loyalty and rewards programs, remember to follow all the theaters you frequent on social media. Many theaters will run promotions on their Facebook pages and Twitter accounts, and use those platforms to make announcements about special events and discount days.
Opt for refillable drink mugs and popcorn buckets.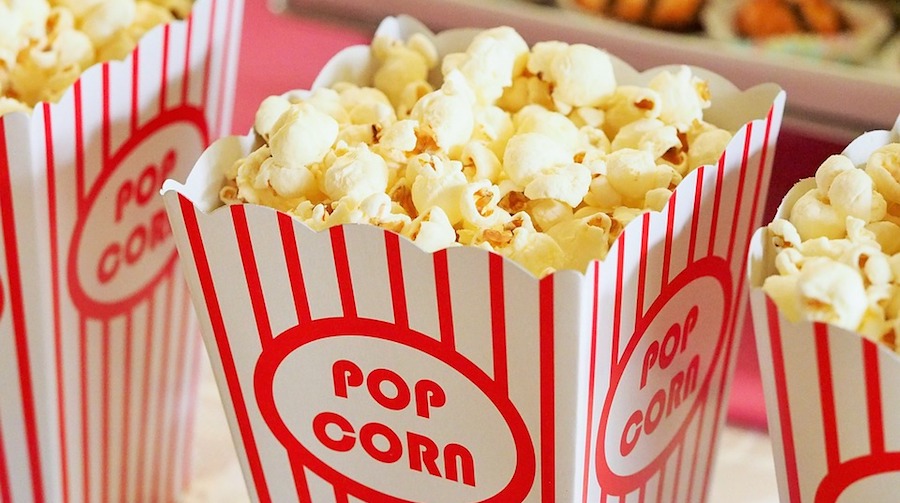 If you go to the movies often, consider investing in your favorite theater's refillable soda mugs and popcorn buckets. You may have to shell out $15 or $20 for the initial fill-up, but afterward, you'll receive the refills for a discount. Check with your local theater to find out if and when they release these items, and how much it costs for the initial investment and for the refills. If you go to the movies more often, or if you'd like to, this deal could amount to some serious savings. You can, of course, always save on food by sneaking in your own, but you didn't hear that from us! 
Don't forget to get your parking validated!
If your favorite movie theater is in a bustling downtown area, you'll want to check and see if they offer parking validation. Often, they will validate parking for up to a certain amount of time, which can save you a LOT of money on meters and ramps.
Try to combine as many of these ways to save as you can for maximum savings! Do you have other ways to keep cash in your pocket at the movies? Let us know in the comments!