You Now Can Go to the Movies Every Single Day for $9.95/Month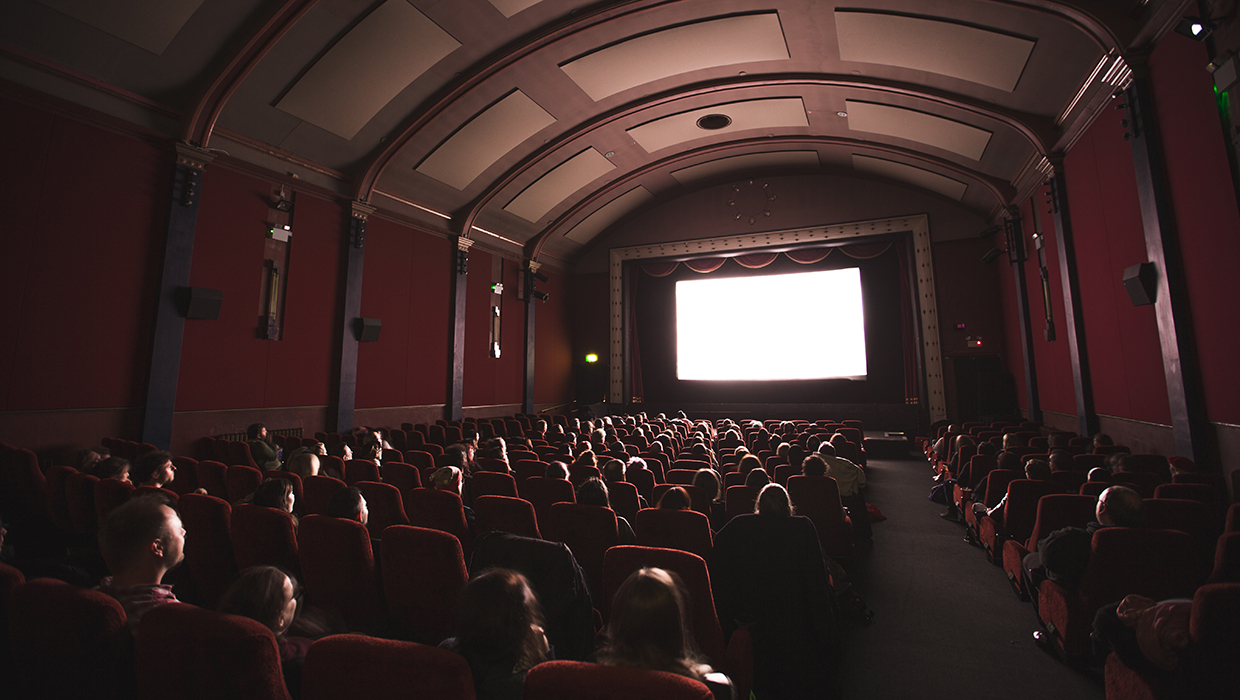 If you're a movie lover tired of paying a small fortune to see first-run movies at the theater, take note: Moviepass just stepped out with the deal of the century.
There is nothing quite like seeing a movie in the theater, but the average ticket price of $8.89 can add up for anyone who makes frequent trips. The cost is even higher at AMC, where an adult ticket runs about $13, and even higher still in major cities like New York and Los Angeles.
Enter Moviepass. For just $9.95 per month, you can see nearly unlimited movies in the theater, with no blackout dates.
Think about it. I'm old enough to remember the 1980s when a movie ticket at the theater in my small hometown cost $1. With Moviepass, you can hit that same cost-per-ticket in 2017 by going to ten movies in a month.
Even if that seems like an excessive amount of movie-going, you'll recoup your costs if you only use it twice a month -- that's what makes this deal so worthwhile.
What are the restrictions?
Ah yes, there are some restrictions. Here are the big ones.
You're limited to one movie per 24 hours.
The pass does not include 3D or IMAX showings.
You can't buy tickets in advance.
You can't see the same movie twice.
Sorry everyone, but you won't be leveraging Moviepass to hook up a day of back-to-back 3D viewings of The Last Jedi, and it's pretty unlikely you'll walk up to the midnight showing on opening day and score a Moviepass seat for anything that's hotly anticipated enough to sell out in advance.
The only real bummer I see in here is that restricting advance ticket purchases can put a crimp in group outings when not everyone has Moviepass, or a passholder has to suck it up and buy a full price ticket in order to sit with friends.
It's also worth noting that if you go to an 8pm showing on Friday, you won't be able to go to a noon showing on Saturday since it's been less than 24 hours since your last viewing.
Does my favorite theater accept Moviepass?
Moviepass claims to be available at 91% of theaters nationwide, so it's not just a big city thing, not by a long shot. And if you're traveling, you can use it wherever you happen to be.
That does, however, mean that your local theater might not accept Moviepass. Regal and Cinemark currently accept Moviepass, and many indie theaters do as well. AMC accepts it right now, but is not happy about the new Moviepass deal and is considering cutting it off. Premium movie chains Landmark and ArcLight don't accept it at all.
For AMC moviegoers, our advice is to go ahead and buy the plan. Use it for as long as you can. If AMC does end up dropping Moviepass, you can cancel immediately. The plan is month-to-month, so you're never going to be locked into a subscription you can't use.
Bottom line: If you're unsure, call your local theater to check before signing up.
How does Moviepass work?
Once you sign up, Moviepass sends you a special debit card, and you'll also download their app to your smartphone. Once you're at the theater (or very nearby) you'll use the app to choose a movie and showtime. Moviepass then loads the exact ticket amount onto the debit card and you'll use it to pay at the counter, just like any other ticket transaction.
Is there a contract?
As I mentioned above, subscribers can cancel their Moviepass subscription at any time. This is especially important for folks who frequent AMC, since they may drop Moviepass soon.
It does, however, involve a recurring charge, just like Netflix and Hulu. We recommend putting it on a cash back credit card so you're earning something back without thinking too much about it.
What's the catch?
At $9.95 per month, it seems unlikely that Moviepass will make a profit off any subscriber who sees two movies in a month. However, the data that Moviepass collects from the app is probably pretty valuable. The terms and conditions note that Moviepass collects "non-personal" information like language, device type, location, zip code and area code - precisely the kind of information that helps advertisers identify a target audience, if you catch my drift.
Click here to sign up for Moviepass.
Will you be signing up for Moviepass now that the price has dropped?