Tips for Planning Your Road Trip on a Budget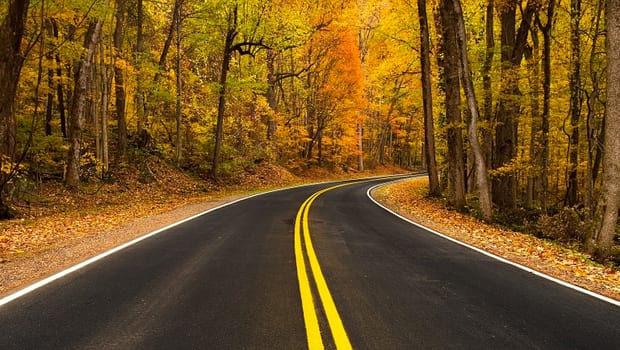 Have you ever gone on a road trip that you actually enjoyed? Not the annual trip to Indiana to visit your great aunt Bertha. I mean a real, several-hundred-mile journey that was purely based around entertainment. If you've always wanted to take that drive to the Grand Canyon or see the Worlds Largest Ball of Yarn, fear not! You can travel to any destination you choose, while still keeping within the wallet-friendly zone.
Gas
Sky-rocketing gas prices -- the dreaded enemy of the budget road trip. You may be wondering how traveling cross country when gas is over $4 per gallon is actually budget friendly, but that's where you can get creative. There are several ways to take your tank a little further:
Drive under the speed limit. According to the U.S. Department of Energy, even adding those measly 5 extra miles per hour or driving aggressively can cost you $.17-$1.11 more per gallon! The point of the road trip is to see the sights, how can you do that at 90 miles per hour?
Treat your car like one of the family. You wouldn't just throw your 7 year old in the back of the car for a 7-day road trek, would you? Prepare your car before you leave; oil changes, properly inflated tires, the list goes on. Not only will you save on gas if your car is running well, you'll also avoid that hefty $600 repair bill in who-knows-where, Idaho.
Research your gas stations before you go. Sites like GasBuddy.com and AAA's Daily Fuel Gauge Report can give you up to date gas prices all over the U.S. Research which areas have the cheapest gas before you leave and plan accordingly. Take a detour? GasBuddy.com has an app so you can check gas prices even while you're on the road.
For more ideas, read our Fuel For Thought post and share some of your gas-saving techniques with us in the comment section
We've given many a praise to credit cards in the past. And we're not done yet. These little cards can be your ticket to saving those precious pennies when filling up your tank. We've got 2 rewards programs that can help your credit cards go the extra mile:
Master Card: If you have a Master Card, enroll in the Speedpass program and get 10¢ back with every gallon at Exxon or Mobil gas station through 08/31/12. *Note: If you link it to your Chase Freedom Master Card you can also get 5 points per dollar and another 10 points per transaction. Chase checking customers also get 10% bonus points.
Visa: For Visa users, enroll your eligible Visa card in the CITGO Good Rewards program to receive a $15 CITGO gift card after every 8 qualifying purchases (of $20 or more) at CITGO gas stations through 9/20/2012. This works out to a free $15 card with every $160 worth of gas you pump.
We also recommend checking out our favorite credit cards for buying gas which give you rewards or cash back on your purchase.
Lodging
The point of a road trip is to see the sights and visit tons of unique destinations, not to stay in the lap of luxury. That being said, stick to your budget when it comes to lodging. Stay in the cheaper motels or rough it and go camping for a couple nights on your trip.
Hostels - Check out Hostelbookers.com for a list of hostels near the area you'll be staying. This website allows you to search by location, length of stay, and number of people in your party, then lists qualifying hostels and the price. I did a quick search for hostels in Illinois and found some private rooms for $20-$24 per night!
Airbnb.com - Rather than renting a hotel room for a night, you could visit Airbnb.com and see if there are rooms, or even full homes, to rent in the area you are staying. With rentals in 119,000 cities in 192 countries, you're sure to find something in your area. Be sure to price check with neighboring hotels and make sure you're getting the best rate. The local Motel 6, may still have a better nightly rate for you, but keep in mind the amenities a rental room may have (such as free Wi-fi or free food from the kitchen) when making your final decision.
Free camping - Visit Freecampsites.net for a list of locations that offer free camping. If you're traveling alone or with a small group (not a family with young children), don't forget about truck stops! You can park there overnight and catch some shut-eye in your own vehicle.
Attractions
If you're going to be driving cross-country, chances are you're going to be visiting some National Parks. Since entrance fees can cost over $20 per day, it may be wise to invest in a National Park Annual Pass for $80. This pass covers fees for a driver and all passengers in a personal vehicle at parks that charge vehicle fee areas. It covers up to four adults at sites that charge per person. All children under 15 are admitted free.
Look for the free attractions. If you're driving near a big city, say Chicago, the Willis Tower Sky Deck costs $18 per person, but you could instead plan to see come of the city's architecture or sculptures for free. Millennium Park's Cloud Gate (also called The Bean) is completely free and always a great source for some fantastic vacation photos.
Don't be afraid to skip out on the big city, either. Also in Illinois, the Lake County Forest Preserves are about 30 miles out of the city, but they offer a huge calendar of events, some activities are free or cost as little as $2 for out-of-state residents.
Be sure to plan before you take off on your road trip. Don't be afraid to make impulsive stops, but definitely be wary if each stop is well out of your budget. Plan your lodging, note the cheapest gas locations, take advantage of your smart phone and do price comparisons mid-trip before making any decisions. If you take care of all your planning and budgeting before you pull out of your driveway, you can focus on the most important aspect of a road trip, relaxing and seeing all the amazing sights you may never get to see again.
For even more money saving, summer travel tips, sign up for Brad's Daily Alerts! Get the hottest tips, deals and online coupons sent directly to your inbox.