What to do in Pittsburgh: 20 Tips for a Fun, Frugal Vacation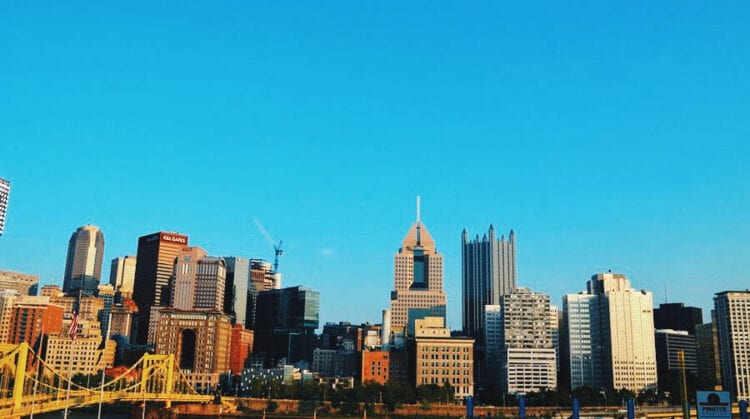 I grew up about 45 minutes from Pittsburgh, so heading into the city has always been an adventure for me. But in the past few years, this post-industrial steel town has become an unlikely cultural capital, a Silicon Valley of the East.
Late last year, Forbes.com mentioned Pittsburgh in a roundup of cities that give you the most bang for your buck, CNBC ranked the Steel City third out of five cities where you can live like royalty on $50,000 a year, and it even topped Zagat's list of foodie cities in 2015! It might not seem like a tourist hotspot, but this is a city where you can hitch a ride in one of Uber's robot-driven taxis, and where Google opened up shop in a former Nabisco factory. There are all kinds of interesting – and budget-friendly – experiences to be had.
Whether you're here on vacation or here to stay, here's how you can stretch your budget even further in the 'Burgh.
Getting there.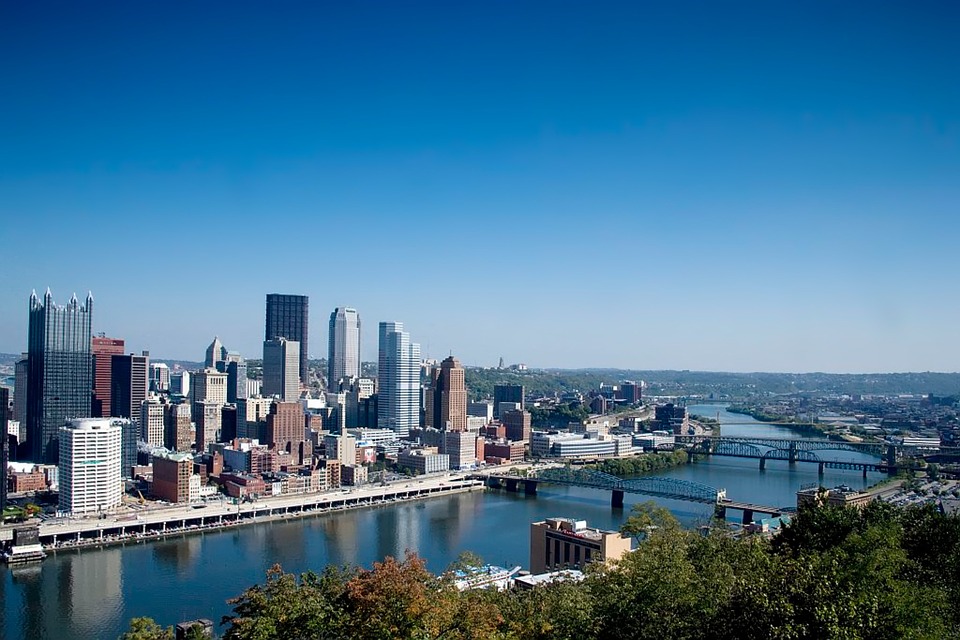 Depending on where you live, there are several ways to get to Pittsburgh. If you're on the East coast, buses are probably your least expensive option, but be prepared for a long ride. Same goes for trains, which are more expensive, and might take even longer than hopping on the Greyhound. If you drive, don't forget to stock up on cash for the tolls.
If you're flying in, American Airlines is by in large Pittsburgh's biggest carrier, followed closely by Delta and Southwest. Budget airlines Frontier, JetBlue and WOW all service Pittsburgh, so if you can handle traveling light, you could potentially score a cheap flight if you book at the right time. A quick search on Google Flights for Chicago to Pittsburgh shows an average price of $250/round trip, which isn't too bad for a weekend getaway. Trips are cheaper from Denver, where round-trip flights average around $200, and if you're coming from Texas, flights from Austin can get as low as $120.
If you want to save on flights, consider signing up for a credit card that offers travel rewards points for every dollar spent. We have a whole list of them here, which you should read before you apply for anything. For more information on the best credit cards to use while on vacation, check out these related articles:
Take advantage of free transportation.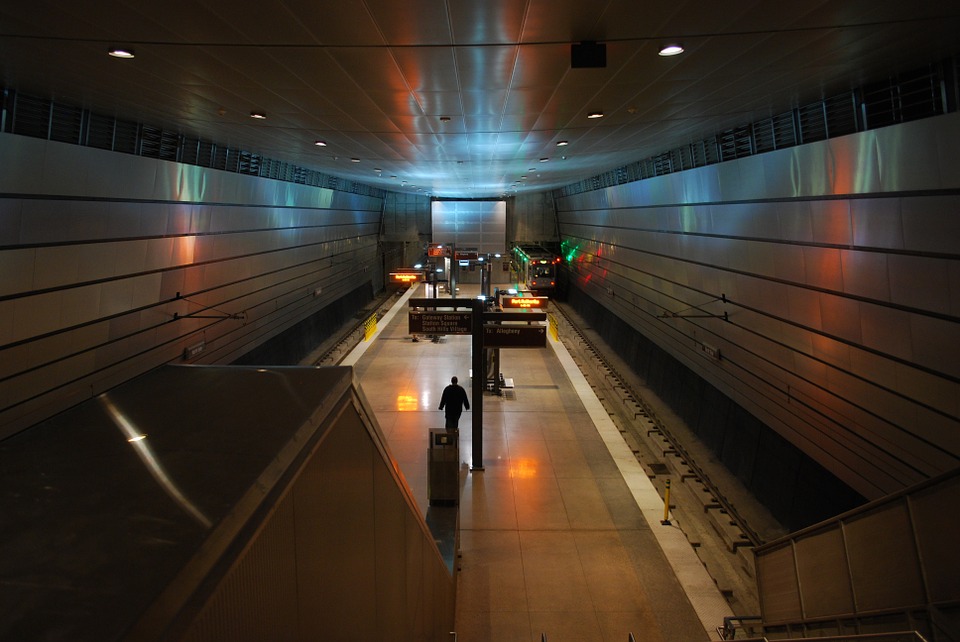 Downtown Pittsburgh is also known as the Golden Triangle, which serves as the loose boundary of the Pittsburgh Port Authority's fare-free zone. Trains are free at all times throughout downtown, and buses are free within the Golden Triangle every day until 7 p.m. If you want to adventure outside of downtown, all other rides are $2.50 with a ConnectCard, or $2.75 with cash (exact change). Children up to five years old ride free with a fare-paying adult, and kids ages six to 11 are eligible for a Kid's ConnectCard for half-priced fares. Seniors 65+ always ride free, and daily ($7) and weekly ($25) passes are also available.
Rent a bike.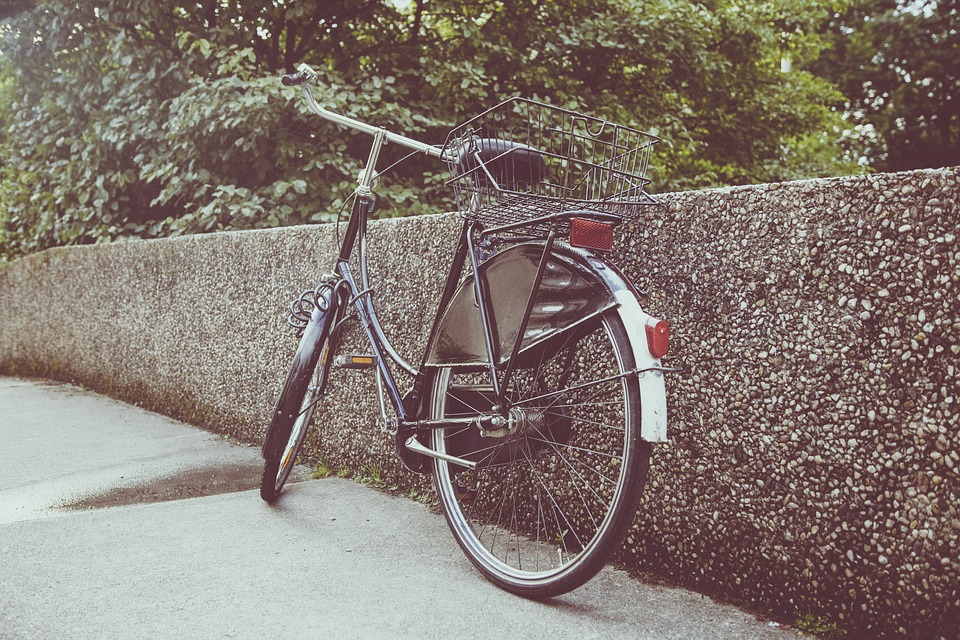 Healthy Ride Pittsburgh offers inexpensive bike rentals starting at $2 for a 30-minute ride. Bike stations are self-serve, and are located at convenient places in popular areas all over the city. Check out maps and pricing options on their website.
Travel up and down Mt. Washington on the Inclines.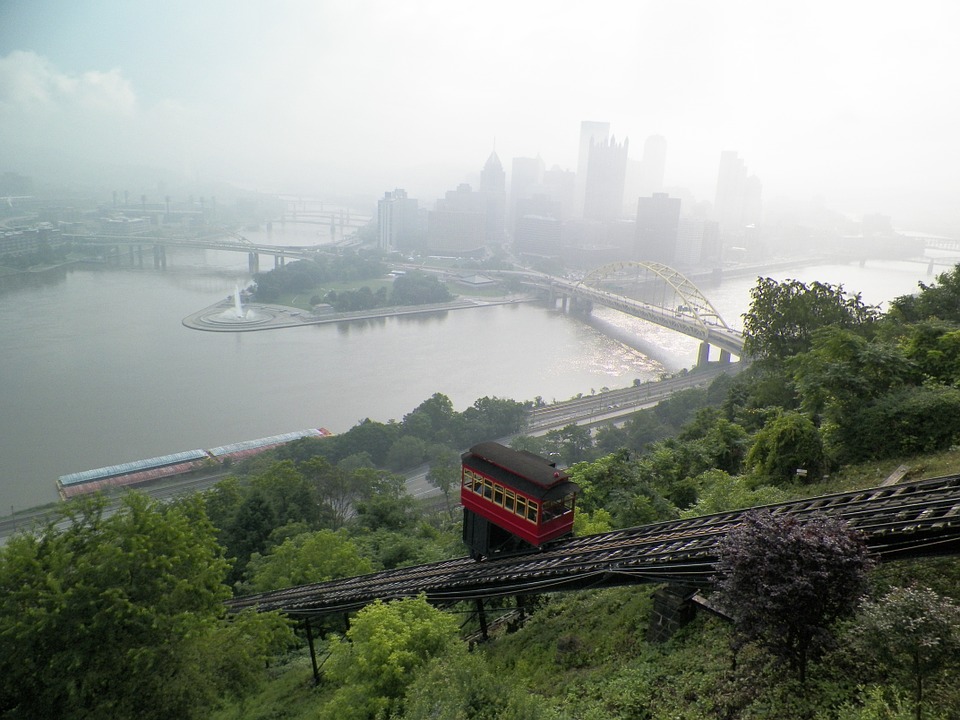 Two of the 15-plus funiculars still travel up and down Mt. Washington, where so many breathtaking photos of the Steel City's skylines have been taken over the years. Adult rides are $5 round trip, kids ages six to 11 are half price, and seniors and children five and under ride for free.
The Monongahela Incline dates back to 1870 and it goes up and down the mountain from Station Square at the bottom to Shiloh Street's small shopping district, where you'll find eateries, a bakery, and some neighborhood bars. The Overlooks are the main attraction. They jut out from the sidewalks along Grandview Avenue at top of the mountain, and offer stunning views of downtown Pittsburgh.
The Duquesne Incline is located about a mile uphill on Grandview Avenue. There is a parking lot at the bottom, and a gift shop at the top. Take a short walk up to Point of View Park for a straight-on view of the city and its three rivers. 
Most of the other attractions at the top of the Duquesne are high-end restaurants, which can be a dream come true for the foodie crowd, but if you're on a budget, I recommend the Coal Hill Steakhouse at the Grandview Saloon. You can get a half-pound Tijuana Steak Burger with battered jalapeños and pepper jack cheese for $15. Or, their Grilled Polish Kielbasa and onions with sauerkraut is just $12. While many restaurants have moved toward an a la carte menu style, their sandwiches are served with your choice of french fries, house chips, or coleslaw.
Get attraction ticket discounts with your hotel booking.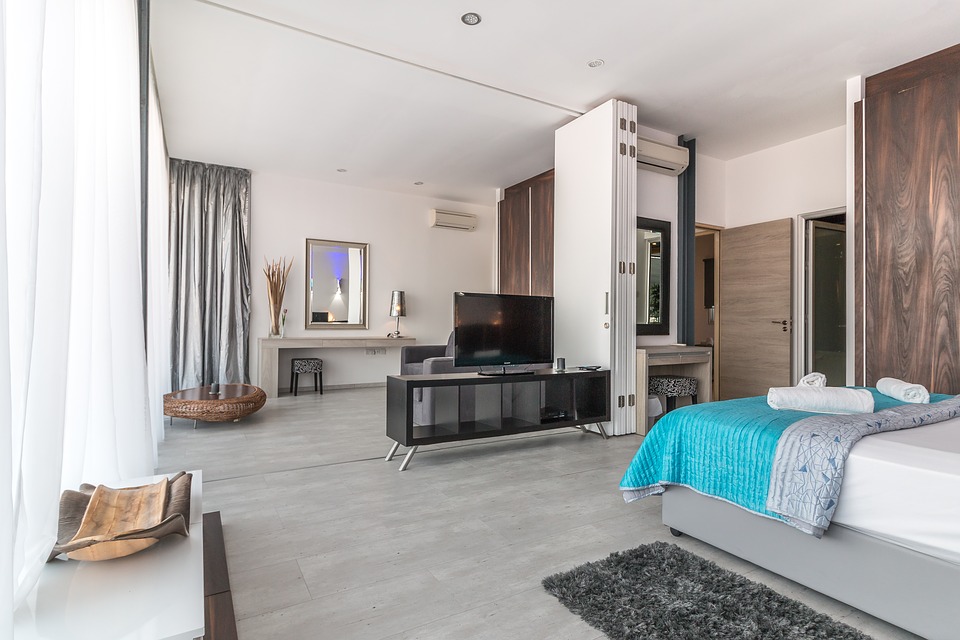 If you'll be in the city overnight, book your hotel through VisitPittsburgh.com to receive discounts on attraction tickets. Places like the Children's Museum of Pittsburgh, the National Aviary, the Phipps Conservatory & Botanical Gardens, the Senator John Heinz History Center, the Carnegie Museums of Art & Natural History, and the Science Center offer 50 percent discounts when you add attraction tickets to your hotel booking. For assistance, call (877) 568-3744.
Speaking of museums, there are a LOT to check out.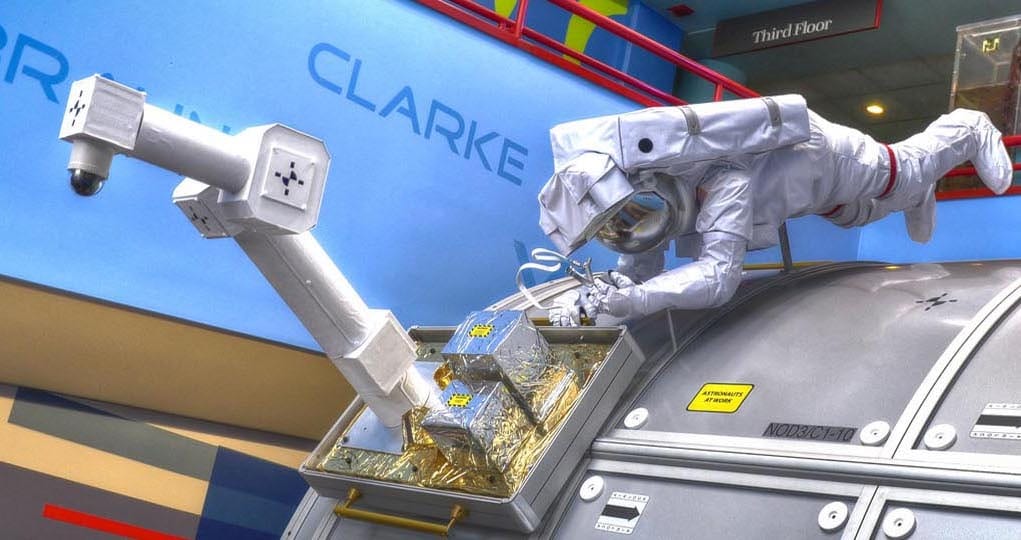 The Carnegie Science Center in the North Shore offers four floors of interactive exhibits, the Buhl Planetarium, and tours in the USS Requin, a cold-war era submarine. Show up at 4:01 p.m. Sunday through Friday or 6:01 p.m. on Saturday, and you'll get in for just $3 per person for the last hour. It would be prudent to know exactly what you want to see, though, as you can spend a whole day here and not see everything. Otherwise, admissions start at $19.95 for adults and $11.95 for kids, but if you save your receipt and return within 60 days, you'll get in for 50 percent off next time.
Veterans and active military receive a 50 percent discount every day, and there are a slew of other discounts available. Visit their website to see if any others apply to you.
The Carnegie Museums of Art & Natural History offer a 50 percent discount on admission if you show up after 3 p.m. on weekdays. The museums are connected, and if you really want to get the most bang for your buck in the last couple hours, head straight for Gallery 8, where you can see Monet's "Water Lilies," one of six in the series, which is almost 20 feet long and over six feet wide. Then, head over to the Museum of Natural History to see "Dinosaurs in their Time," where you'll find the holotype of the species Tyrannosaurus Rex.
The Andy Warhol Museum also offers half-off admission on Fridays from 5-10 p.m. This is the largest single-artist museum in the world, and there are seven floors of exhibits, and a workshop in the basement where visitors can get their hands dirty making art.
The Heinz History Center is the home of the Smithsonian Pittsburgh, where you can find 145 years of history of the H.J. Heinz Company and visit Mr. Rogers's Neighborhood, all in one place. Admission includes the Western Pennsylvania Sports Museum and Detre Library and Archive, so the price of admission gets you a full day of fun. Adult tickets are $15, and children 6-17 are $6. Kids ages five and under are free. If you just want to check out the library, you can get a sticker for free at the info desk.
The National Aviary and the Children's Museum offer a combination deal. The National Aviary is the largest Aviary, or bird zoo, in the U.S., and the only one with "National" status designated by the U.S. Congress. General admission starts at $14 for adults and $13 for children and seniors. If you're interested in shows and feedings, the cost can go up to $25 for adults and $24 for children and seniors, depending. For the best deal for families, check out the combined memberships with Pittsburgh Children's Museum right down the street. For $210, two adults and three children get into both places for a year.
If you want to spend all day at several museums, buying a membership is an economical choice. Regular-priced admissions for two adults to all four Carnegie museums would total $120, but a membership, which allows you access to all four museums in the Carnegie family all year is only $100. Family memberships start at $150 for two adults, four children, and one caregiver. It also gives you access to many other museums worldwide, so if you're considering it, be sure to check out all of the benefits of membership.
Make a stop at St. Anthony's Chapel.
St. Anthony's Chapel houses the largest collection of Christian relics in the world outside of the Vatican. The fourteen stations of the cross are celebrated in the chapel with life-sized wood carvings. Visitation is 1-4 p.m. Sunday through Thursday. On Saturdays and Sundays, you can take a docent-led tour, and on other days there are CD audio tours available. If you can't make it during visiting hours, even the outside of the chapel is worth the trip.
Take a free tour of the Allegheny Observatory.
April through November, the Allegheny Observatory hosts public tours on Friday nights. Thursday night tours run April through August. Tours are free of charge, and last from 8 p.m. until 10 p.m., but you must make reservations. To make a reservation, call (412) 321-2400 between the hours of 1:00 p.m. and 5:00 p.m. Monday through Friday.
Eat at one of the Big Burrito Restaurants for free on your birthday.
Some of the best foodie spots in the city are run by the Big Burrito restaurant group. Entrees are upwards of $25 per person, but it's more than worth the splurge now and again. That being said, sign up for their email list, and not only will they send you recipes and news about their events, food philosophies and all-around goodness, but they also send you FREE BIRTHDAY DINNER coupons in the mail. My husband and I have each received a birthday coupon good for a free entree up to $30 every time one of our birthdays rolls around ever since we signed up. This cuts our bill in half, and we never miss the trek in for this steal. My favorite is Eleven, and my husband loves Casbah Mediterranean Kitchen, but all of their restaurants are awesome.
Don't miss the movies under the stars.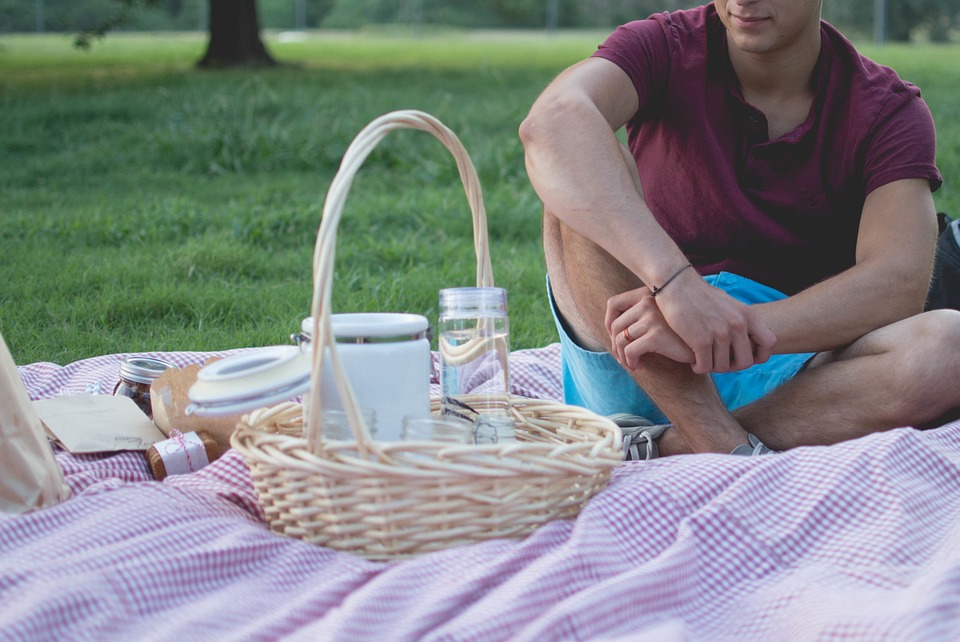 From June to August, check out Dollar Bank's Cinema in the Park, and see a family-friendly movie in the park for free. Parks included are Arsenal Park in Lawrenceville, Brookline Memorial Park, Flagstaff Hill in Schenley Park, Grandview Park in Mt. Washington, Highland Park, Riverview Park, West End/Elliott Overlook, and Mellon Square downtown. Bring your own food and drinks, but leave the glass bottles and alcohol at home. Call (412) 255-2493 or follow @CitiparksEvents on Twitter for the most up-to-date information.

Check out the Market Square Farmer's Market and the Lunchtime Concert Series.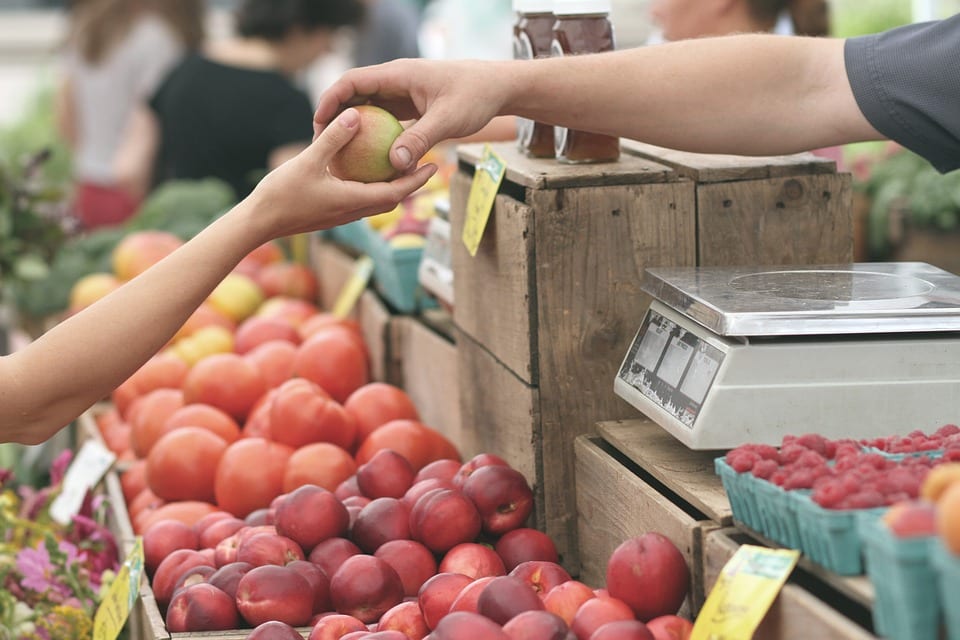 Pittsburgh's Market Square is a public space located in Downtown Pittsburgh at the intersection of Forbes Avenue and Market Street. There are always interesting and free things going on in the square, but on Thursdays in the summer (from May to October) they run a farmer's market that is attended by more than 7,000 people each week. You'll find gourmet grocery items and fresh lunch options in the best people-watching spot in the city.
Take a walking tour.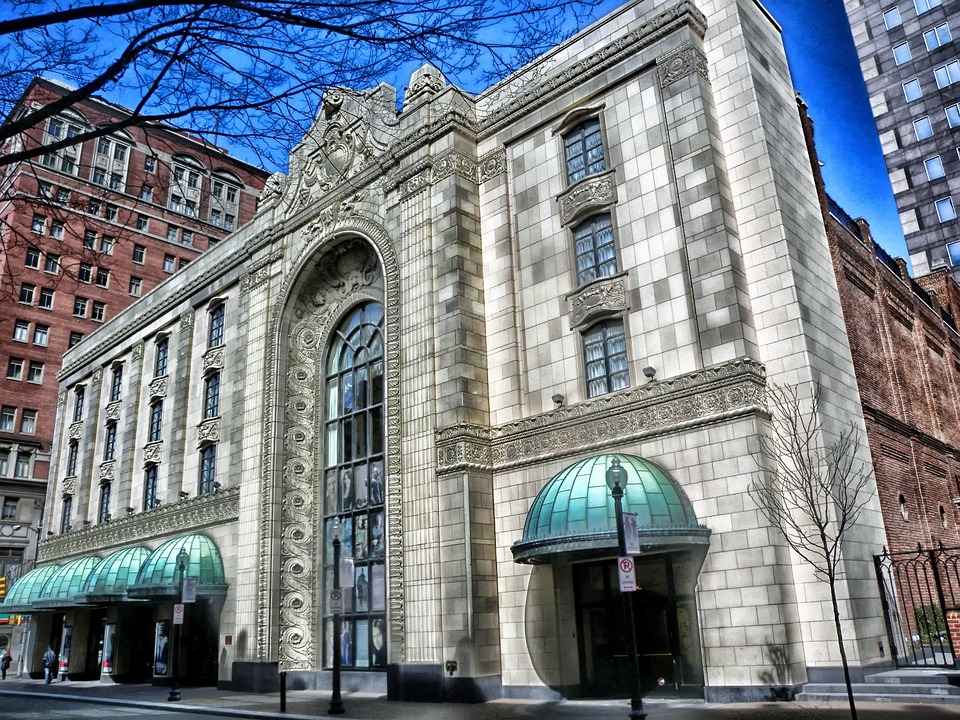 Pittsburgh is now a fabulously-clean city, and the architecture and environment is nothing short of beautiful. From its gothic buildings to its 90 distinct neighborhoods and hundreds of bridges, there are lots of things to see just walking around.
Robert Morris University offers free walking tours narrated in different languages. All you have to do is download the MP3 to your smart phone and get started.
Pittsburgh History and Landmarks Foundation also offers six self-guided tours. You can download one or all of them here. PDF walking tours are available for Gateway Center, Grant Street, Market Square, Penn-Liberty, Fourth Avenue, and Bridges and River Shores.
If you're an art lover, you can download the Greater Pittsburgh Arts Council's Public Art In Public Places Downtown Walking Tour here. You can also register and design your own art tour, and they also offer an Art in Public Places Oakland Tour that will guide you to 26 works of public art and architecture near University of Pittsburgh and Carnegie Mellon University.
Go dinosaur hunting.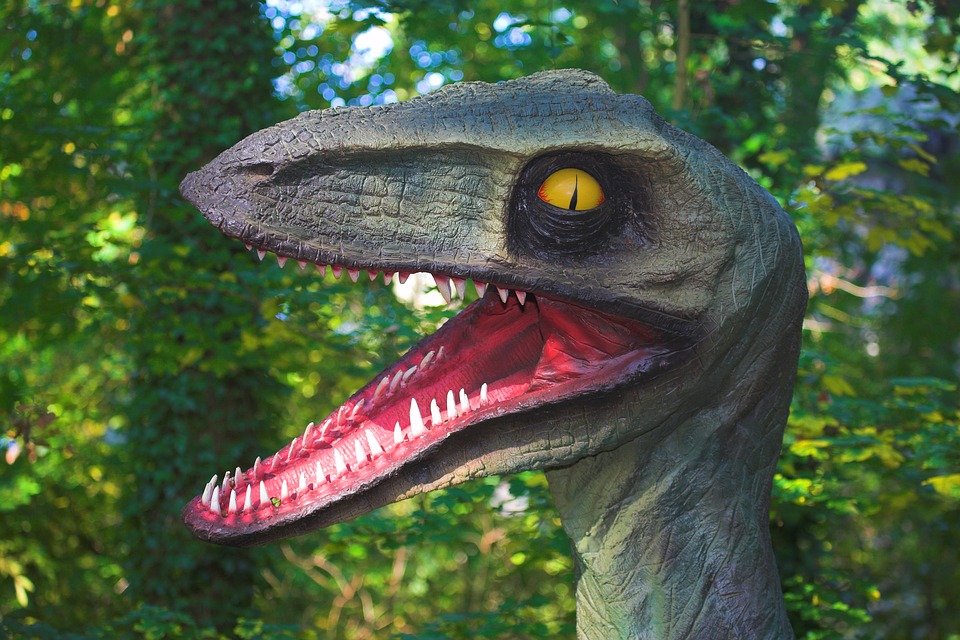 Almost 100 dinosaurs live in Pittsburgh. They were installed as public art in 2003, and they're there to stay. Find them all and take selfies with them. Parking is free downtown on Sundays, so that would be a great time for your dino safari.  If you want to cheat, here is a list of where to find most of them, broken down by neighborhood.
Randyland is a must-see.
Randyland defies explanation, and it's a once-in-a-lifetime experience every time. Admission is always free, although donations are welcome. Located in the middle of the Mexican War Streets on historic North Side, it is the home of the artist, Randy Gilson. His courtyard is open almost every day between 10 a.m. and 5:30 p.m., and he welcomes people to come and see the art displays in and around his property.
And don't skip Kennywood.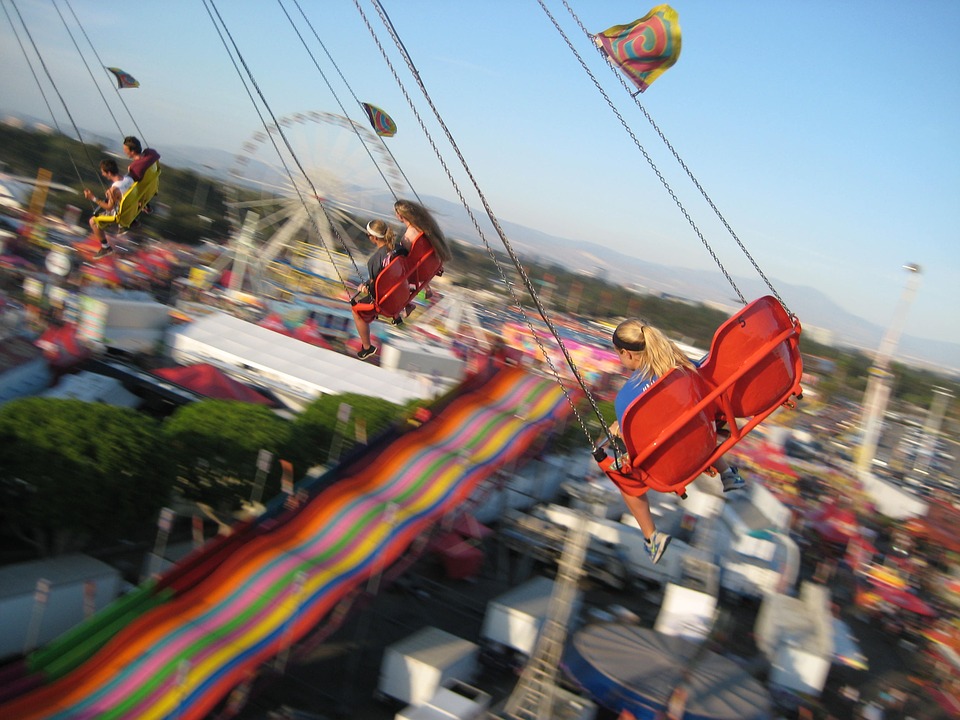 Kennywood Amusement Park may not be the most budget-friendly option, but it's a must-see if you're coming to the city. Sometimes, they will offer special night rider/late day prices, and other discounts are advertised on their website. You can save $12 off the regular $44.99 admission price by purchasing tickets at Giant Eagle. However, there are some days that the discounted tickets are not valid. Check the website when you plan your trip to make sure. The regional grocery chain offers other discounts, too.
Art lovers will adore South Bank Galleries and the Downtown Gallery Crawls.
Right on East Carson Street in the South Side Flats, you can visit South Bank Galleries. You never know what you'll find. Walk through the maze of antiques and oddities on the first floor and go up the creaky staircase in the back of the store to find the good stuff. I've seen Dali paintings and Da Vinci sketches up close in this wonderful little gem of a gallery, and the proprietors are knowledgeable and helpful. You won't regret your visit.
Downtown Gallery Crawls are family-friendly and free! Bring the whole family for free live performances, music, night market, and free admission to downtown art galleries. Events usually start at 5:30 p.m., and end at 9:30 p.m. with Crawl After Dark starting immediately afterward. Visit the Gallery Crawl Website for more information and 2017 dates.
Do some 'Yoga in the Square.'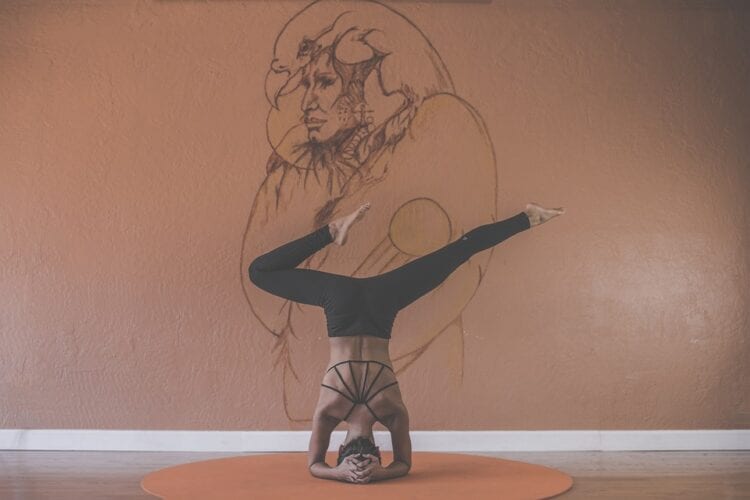 If you want a relaxing workout, check out Yoga in the Square. From June through September, you can find your zen in the middle of Market Square on Sunday mornings from 10-11 a.m.
Take advantage of the free parking at Station Square.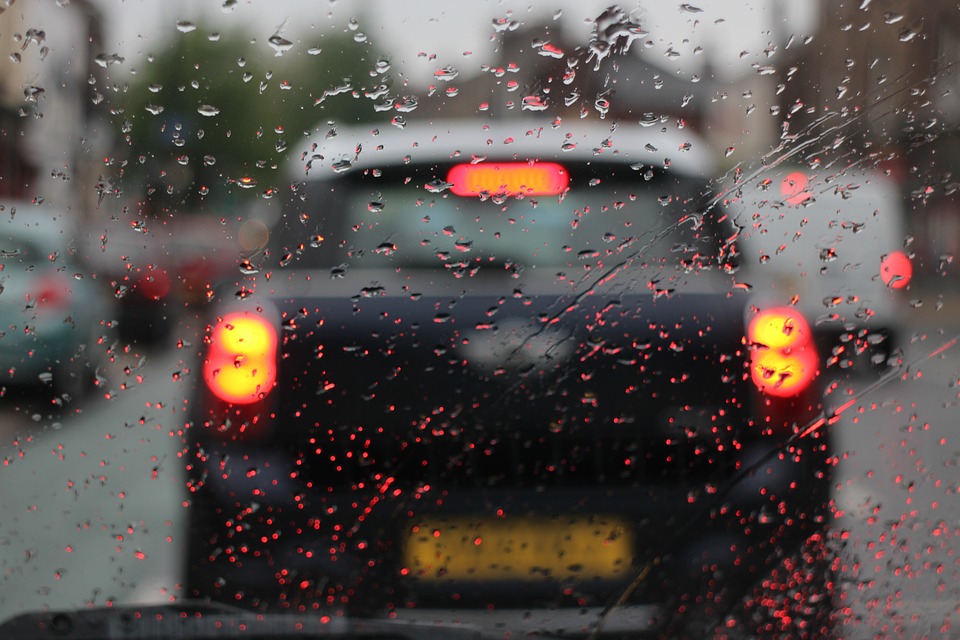 If you spend $50 or more in the shops at Station Square, present your same-day store receipts and your parking ticket to the attendant at the security guard desk inside Commerce Court, and they will validate for two hours of free parking.
Need a free restroom? Look for the library.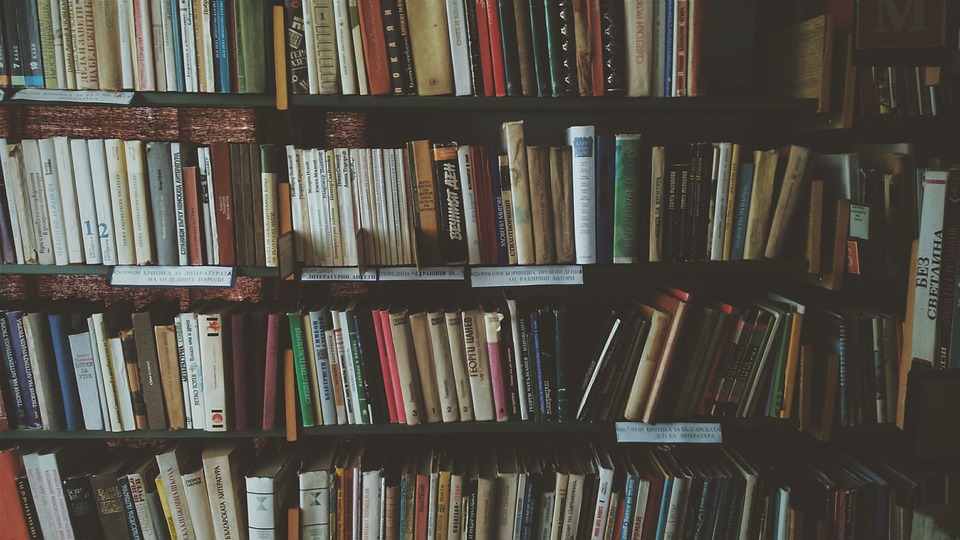 If you're out and you need to use the restroom, just go into any Carnegie Library in the city. Their facilities are always clean, and there's usually a branch close by.
Pick up a coupon books and discount tickets.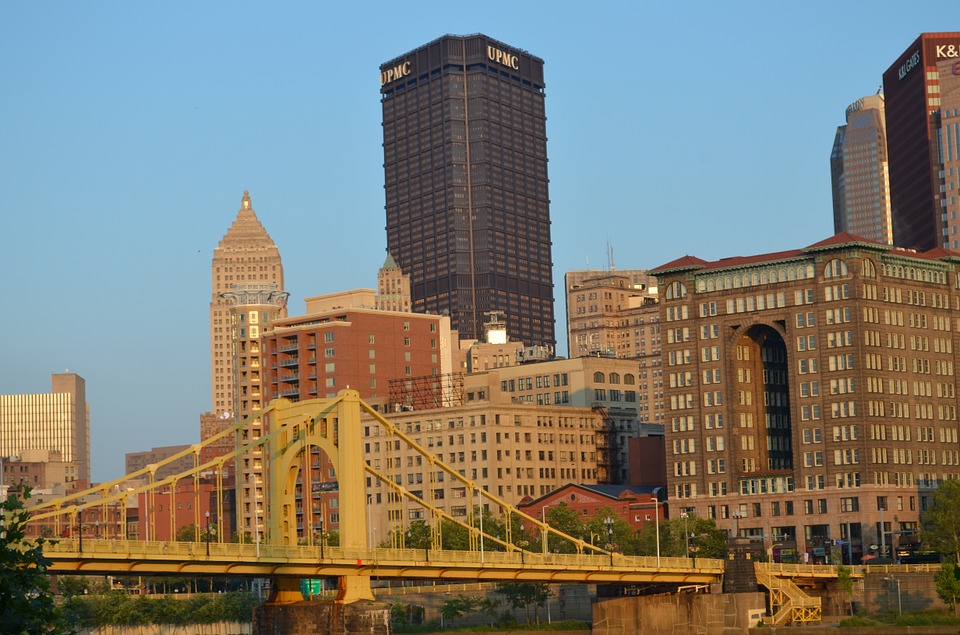 If you've never been to the city before, or even if you've lived here all your life, stop by one of seven WELCOME PITTSBURGH Information Center and Gift Shops to get a copy of the 2017 Coupon Book. Inside you'll find plenty of offers from area attractions, shops, and restaurants!
What are some of your favorite free, cheap, or must-see spots in Pittsburgh? Let us know in the comments!