The 10 Best Cheap Prom Dress Stores Online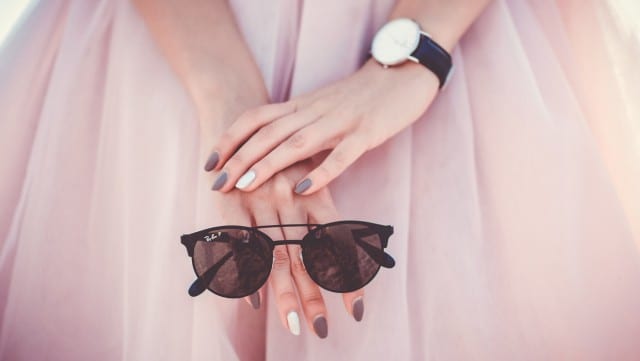 If you're a teenager or the parent of a teenager, you're well aware prom season is just around the corner. Find out our favorite places to find a cheap prom dress online.

In between the dress, the shoes, the hair, the makeup, the corsages, the limo, the dinner, and of course, the tickets, teens and their parents can easily drop close to a grand on this adolescent rite of passage. According to an annual survey by Visa, the average American household spent $919 on the big dance in 2015. While that number is actually down a bit from $978 in 2014, it's a price tag that's out of reach for many families.
So how can you help your teen feel like the belle of the ball without withdrawing all the money in her college fund? With the help of Brad's Deals, of course! We've put together a list of little-known online stores that offer adorable dresses at affordable prices. With styles ranging from Morticia Adams goth to fairytale princess poof and everything in between, you're sure to find a cheap prom dress for less at one of these sites.
The Best Websites to Buy Cheap Prom Dresses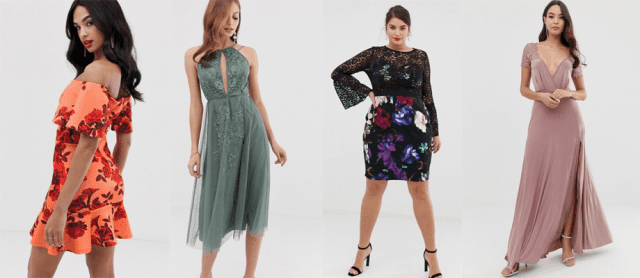 I'm a giant ASOS fangirl, so I wasn't in the least bit surprised when I found their prom selection to be primo. As with everything ASOS, the prices can range from dirt cheap to "oh my God I think I need to pawn grandma's necklace," but their search tools make it easy to control for price and style, and ASOS also has a VERY wide range of sizes and brands available.
Nordstrom Rack is a fashion treasure trove just about any day, so it's not all that surprising that we didn't have to look too hard to find plenty of cheap prom dress styles under $100.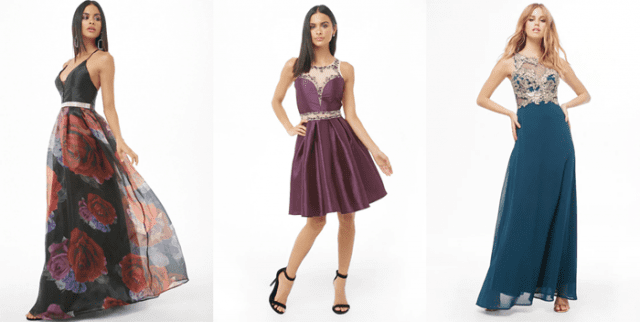 Prom dresses might not be the first thing that comes to mind when you think of Forever 21, but the fast fashion chain actually sells more than cheap summer dresses and graphic tees. Check out the formal dress section of their website and you will be blown away by just how many prom-worthy dresses they have for insane prices. I'm talking $25 and less for floor-length formal gowns that no one will EVER believe you bought at Forever 21. Are these the kinds of dresses that are going to last the ages? In a word, no. You probably won't be passing these down to your granddaughter, but as you're only going to wear this dress once, do you really need to invest in something super durable? I don't think so.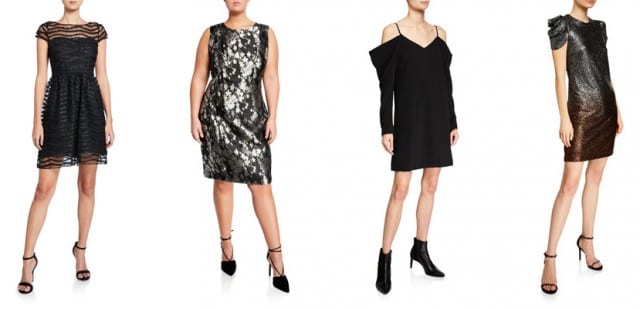 Got a sophisticated fashion palate? Check out LastCall, the outlet-like offshoot of Neiman Marcus. You may need to do some digging to get past the more mumsy silhouettes, but we found plenty of trendy covet-worthy prom dresses to love.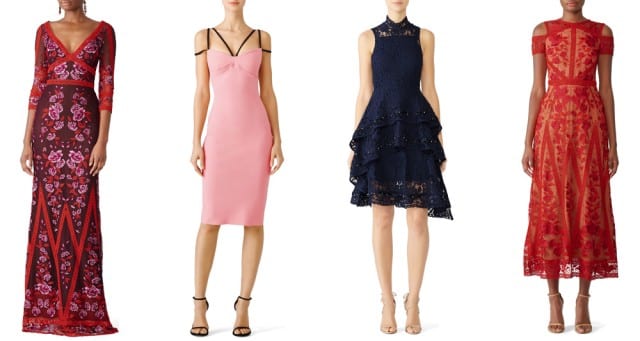 Can't stop dreaming of walking into the ball dressed in designer duds? Check out Rent the Runway, and rent a designer prom dress for a fraction of the retail cost. As I've said before, you're not going to wear this dress again, so why not rent it for a night and send it back when you're done? We've written before about why we love RTR so much, but if you've never taken a poke around their site, do it now! Your wallet will thank you and you friends will be green with envy.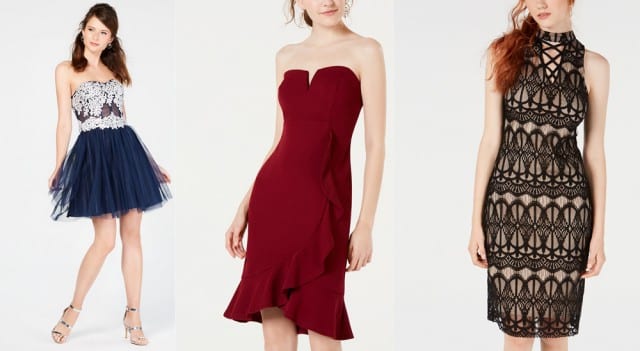 If you thought Macy's was out of your price range, think again. We found enough formal dresses under $100 to clothe your entire high school class.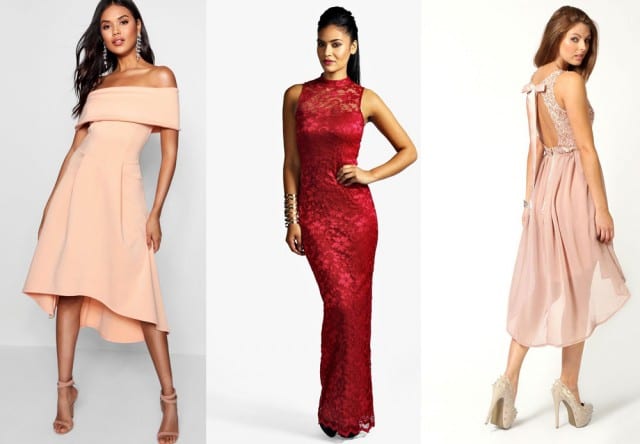 Boohoo's all about edgy style for the prom-goer on a budget. With dresses in their prom section for as little as $16, free shipping on orders over $50 AND a wide variety of plus-sized styles, it's easy to find a unique and chic dress at Boohoo.
Lulu*s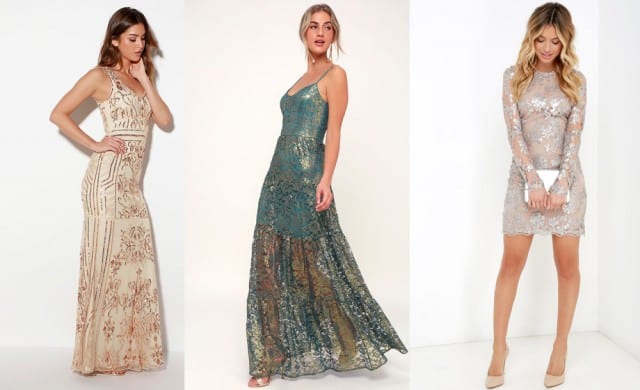 Lulu*s is perfect for a prom-goer who's looking for a classic style that won't make her prom pics look dated in a few years. With tons of styles under $100 and shoes and accessories to boot, Lulu*s is a great place to shop for prom 2018. Plus, all orders more than $50 ship for free, and returns are free, too!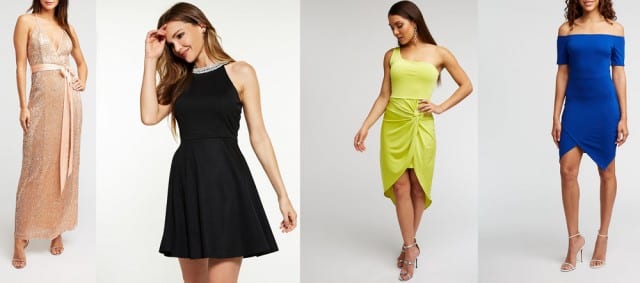 If your budget is extra tight, give Charlotte Russe a look. Many of the formal occasion dresses we saw were priced well under $50.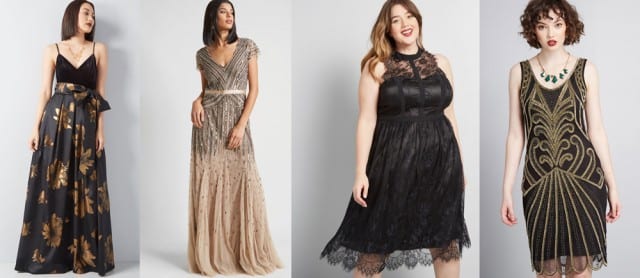 Modcloth is stuffed to the brim with adorable vintage-inspired styles, which makes it a great place to buy a quirky pinup-style prom dress that's guaranteed to be great quality. Most of their dresses go for under $200, and as someone who's purchased her fair share of ModCloth frocks in the past, I can attest to the fact that they're usually true to size, and ALWAYS solid quality.
Did we miss your favorite place to shop for prom online? Let us know in the comments!
Related coupons: