Check Out The All-New Brad's Deals!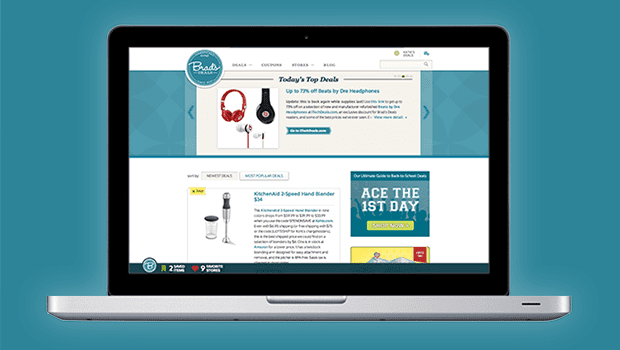 You may have noticed some big changes around here recently. I'm proud to announce the launch of the all-new Brad's Deals site. Our goal has always been to help consumers win by curating the best deals, exclusive offers, and coupons the web has to offer, and our redesigned site makes winning and saving money smoother than ever. We conducted tons of user polls and focus groups in order to build the best possible Brad's Deals experience. Let's take a look over what's new with our shiny new deal machine.
What's New?
The big-picture goal? To create a shopping experience that's highly personalized and easy to navigate.
Personal Profiles
Now, you can set up a personal profile that  allows you to select favorite stores, coupons, and deals. Click  the Sign Up button in the upper right-hand corner of the page to get started.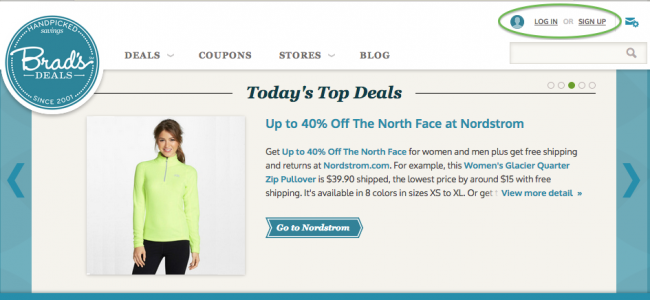 All that's needed to create your profile is your email address and a password. Your favorites will be displayed on your profile page. You can also connect your profile to your Facebook account, so you can quickly share awesome deals with friends and family - more on that to come!


Saving Deals
To save an individual deal or coupon to your profile, use the "save" button in the lower right-hand corner of each deal. Deals can be saved from anywhere on Brad's Deals: the home page, popular page, or store pages.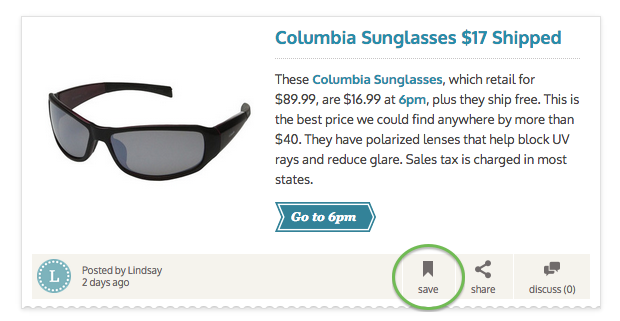 Once saved, items will appear on your profile page. If you leave the site and come back later, your saved items will be waiting for you.

Adding Favorite Stores
Your profile isn't limited to saving deals and coupons - you can add your favorite stores to your profile, too. Add stores by clicking the "Add to my favorites" button on the right-hand column of any store page.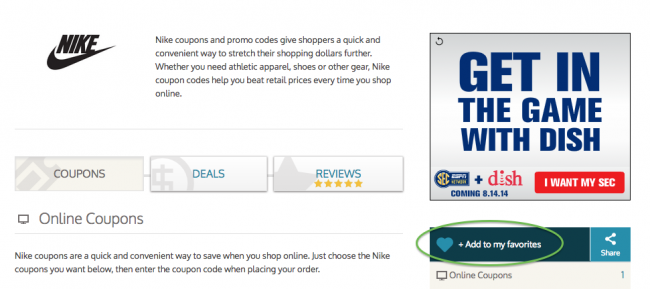 The new personal profile is designed to save you time by giving you a shortcut to the things you love. Only interested in deals on tech products? Add Best Buy, NewEgg, and the Apple Store to your favorites. Women's apparel and accessories? Go with Ann Taylor, Vera Bradley, and Stuart Weitzman. Cut out the noise by adding your favorite stores, and we'll take it from there - by delivering the deals, coupons, and exclusive offers you want
Social Sharing
Our redesigned site also makes it easier for you to share deals and coupons with friends and family. Every deal and coupon can now be quickly shared via Facebook or email with two clicks.


Select either the email or Facebook button to quickly share a deal. Don't worry - Brad's Deals never post anything to Facebook on your behalf - you choose what to share and how you want to share it. The same goes for email.