Chicago Hacks: 50 Tips for Enjoying City Life on a Budget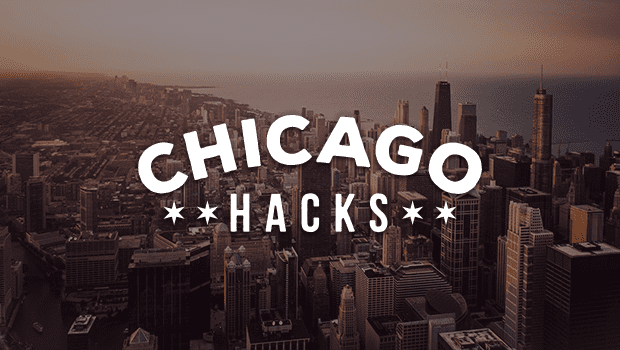 Chicago is an amazing place, but living here can be an expensive endeavor. 
Between the five-star restaurants, the scores of critically acclaimed theater productions, the rows of designer shops lining Michigan Avenue, and the many world-class museums located in the heart of the city, it's easy to spend some serious cash on even a short trip to Chicago. Couple that with the rising cost of living, and frugal Chicago residents have a lot to do if they want to avoid going stone broke in the city.
As we have a special place in our hearts for this midwestern metropolis, we thought we'd do what we do best and gather some fresh new tips and tricks for living large in the Chi on a budget. In our search for the very best Chicago hacks, we spoke with local fashionistas, mommy bloggers, wedding planners, Brad's Deals employees and even a few Chicago aldermen.
EDITOR'S NOTE: We first published this article in 2015, but in honor of the historic Cubs win last night, we thought it was high time to revisit our celebration of this amazing city. Here's how to enjoy this exciting weekend in Chicago on the cheap!
What to Do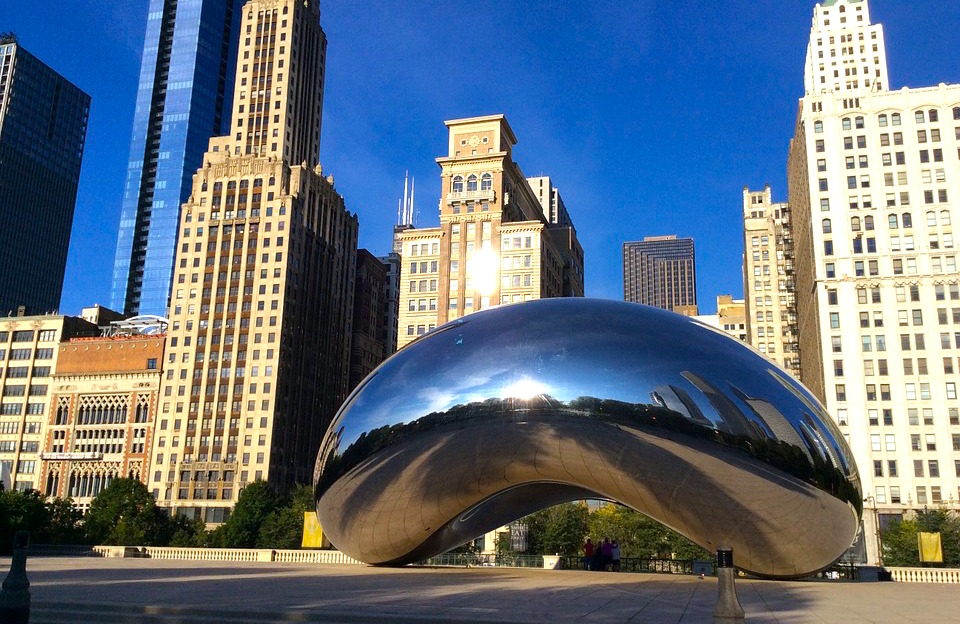 With so many amazing (but spendy) entertainment options at their fingertips, how do Chicago locals have fun for less?
1. Check out the free stuff happening all the time in Millennium and Grant Park!
From yoga classes to movie nights, there's always something happening in these downtown parks. Shannyn Allen of the Frugal Beautiful blog recommends using these free activities as an excuse for a family picnic!
"Take advantage of summer free stuff," says Allen. "Fireworks and concerts in Millennium Park are totally free and a great way to have a summer evening picnic. For concerts, you can enjoy a great, completely free show each week, and you can even bring a bottle of wine! It's one of my favorite things about summer in the city!"
2. The annual Air and Water show is free and fun for the whole family!
Grab a picnic basket, some sunscreen and a lot of water, and head early to North Avenue Beach. The 2015 show goes from 10 a.m. to 3 p.m. on August 15 and 16, and it's always a fun time.
3. Too cold for an outdoor excursion? Try navigating the little-known underground Pedway system in the Loop.
Amanda Scotese of Chicago Detours recommends downloading a map of the Pedway system and doing some urban exploration.
4. Rock out to free live music on your lunch break at the at Chicago Cultural Center.
From kid-friendly jams to orchestra favorites, there's always something going on at the cultural center! Check out their schedule of free concerts, and make sure to take an Instagram of the famous stained glass ceiling before you leave!
5. Stop at the library to give the kids a free day at the museum of their choice.
"To save money on museum trips, visit on free days or check out a Kids Museum Passport from a Chicago Public Library," says Sarah Parisi of the blog Toddling Around Chicagoland.
(Psst: kids under 13 years old ALWAYS get in free at the Art Institute!)
6. And a library card can be the key to even MORE summer fun...
"My number one frugal hack for anyone living in the city is to get a Chicago Public Library card for access to more than books," says Brad's Deals team member Casey Runyan. "Cardholders can pick up free lawn passes to select classical music concerts throughout the summer at Ravinia from library branches. Pick up a maximum of two passes to two different concerts per valid library card per day."
7. Check out Hot Tix to save up to 50 percent on Chicago theater tickets.
From Shakespeare to one man shows, there's bound to be a show that's up your alley for less on Hot Tix.
8. Save on cinema outings with free movies on at the park!
Hosted by the Chicago Park District, these events happen all over the city, and some are even on the beach! Check out the summer/fall schedule and pack a picnic, these events are family-friendly and always a blast.
9. Whether you're a Northsider or a Southsider, you can beach it up for free.
All of Chicago's beaches cost nothing for public to enjoy, and several even have free WiFi!
10.  Lincoln Park Zoo is always free to attend.
Lions and tigers and bears, oh my! Make a stop at the beautiful conservatory while you're out there, and bask in the beauty of nature.
11. Chicago is awash with historic Tiffany mosaics--if you know where to look.
"Marvel at dazzling Tiffany mosaics at either Macy's State Street Store or the Chicago Cultural Center--both are free," says Scotese.
12. Get out of the Loop! Chicago is a city of neighborhoods, and nearly every one of them hosts at least one free street festival every summer.
Check out the full schedule of events at the City of Chicago website!
13. Take an architectural tour… in a kayak!
Take a kayak out in the Chicago River and experience one of the most unique architecture tours you'll ever see.
14. Cheer on the Cubbies for less when you skip the bleacher seats.
Brad's Deals team member Sean Graw has seen many a Cubs game in his years in the city, so we trust his advice:
"If you're looking to attend a Cubs game on a budget, avoid the bleachers," says Graw. "For the same price you can get a ticket in sections 201-208 or 233-242. These sections all provide a better view than the bleachers — they're lower level and on the third and first base lines, respectively. You'll also have better access to restrooms and concessions."
15. Pay matinee prices throughout the day when you join the ShowPlace ICON Extras program.
Join for $6.50 movies and other great discounts at this giant new movie theater, and enjoy the wonders of reserved seating and free parking--a rarity in most city theaters.
On the right route with the right narration, this can be a fun event. Or, you know, just a cheap way to get across the city!
17. Catch a water cab.
Take a ride on the Chicago Water Taxi for a great ride along the river at a fraction of the cost of the other tours. Make a day of it and ride from up river to Chinatown.
From neighborhood farmer's markets to delicious food festivals, you'll want to bookmark this calendar for sure.
19.  Navy Pier Fireworks shoots off fireworks every Wednesday and Saturday night during the summer.
It's like the 4th of July comes every week! Look here for more information.
Ward 24 Alderman Michael Scott Jr. recommends this free concert series "that brings live local and national acts to the community." According to Scott, "previous headliners include Musiq Soulchild, 112, Raheem Devaughn and Avery Sunshine. Now in it's fourth year, the 2015 show will kick off Saturday, August 15th."
Weddings on a Budget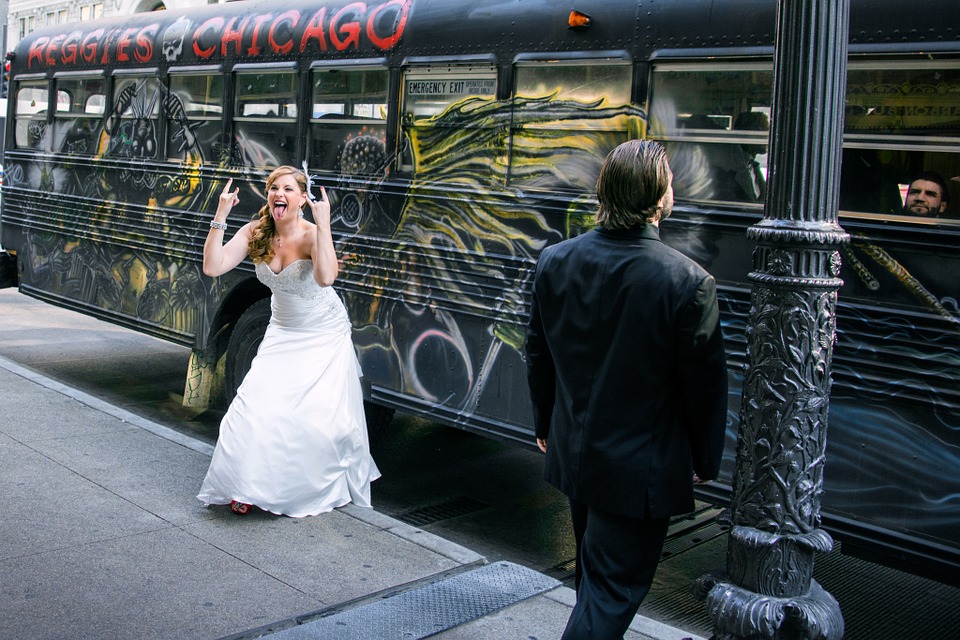 According to a study by TheKnot.com, Chicago is the 5th most expensive place in the U.S. to get hitched. If you're looking to tie the knot for less without leaving the city, try out this tip.
21. BYOB wedding venues will save you some serious cash.
Susan Cordogan of the blog Big City Bride says: "Best money-saving wedding hack is to book a wedding venue that allows you to "BYOB." Yes! This really does exist! This means you can get your liquor from any source…Costco, Binny's or even your favorite vineyard! Most liquor stores will deliver your order right to your wedding venue. They'll also pick-up and credit you for any booze that is unopened. This wedding hack is not only good for those trying to cut costs, but it's also a great way to serve your favorite brands of booze, beer, bubbles, etc!"
Staying Fit
Find out how native Chicagoans stay happy and healthy in the city.
22. Join a community fitness center.
24th Ward Alderman Michael Scott Jr. recommends the Lawndale Christian Health Center: "Their fitness center has monthly memberships for just $15. $25 for family membership."
23. Spend the day golfing at Douglas Park.
Alderman Scott also totes this gem of his district--a free three hole nine par golf course located in Douglas Park, which will also be the site of 2015's Chicago Riot Fest.
24. Learn to swim on the cheap at Homan Square.
Another tip from Alderman Scott, the Homan Square Park Pool offers swimming lessons for $25/week per ten-week session.
"Sign up for CARA to get discounts on races, running gear and services," says Erica Agran of Erica Finds. "They even send a virtual race bag each month with new discounts. They have deals with gyms like Chicago Athletic Clubs and Shred, too. They also have free race entries occasionally in exchange for completing surveys."
Agran recommends signing up for their newsletter: "They have free fun runs and they are often sponsored and include refreshments and raffle prizes. Also they have amazing sales and list them in the newsletters when they come up--usually towards the end of the season."
27. Try on last year's model when looking for new running shoes at local stores.
They're usually on sale, and if you like them you can get some backups online for cheap!
28. - "Check Niketown, Nike Bucktown, Athleta and Lululemon for free events!"
Another tip from Erica Agran of Erica Finds.
29. Bookmark Free Yoga Chicago for (you guessed it) free yoga classes in your area!
"I love checking out to see what upcoming community classes are in my area," says Sarah Baker of Balanced Babe. "They accept donations that are completely up to you which is great for students in Chicago living on a shoestring budget"
30. Run and bike along the Lakefront Trail or the new 606!
It's much more entertaining than hitting the treadmill at the gym, and a lot smoother than running through a neighborhood with stoplights and traffic.
Beauty & Fashion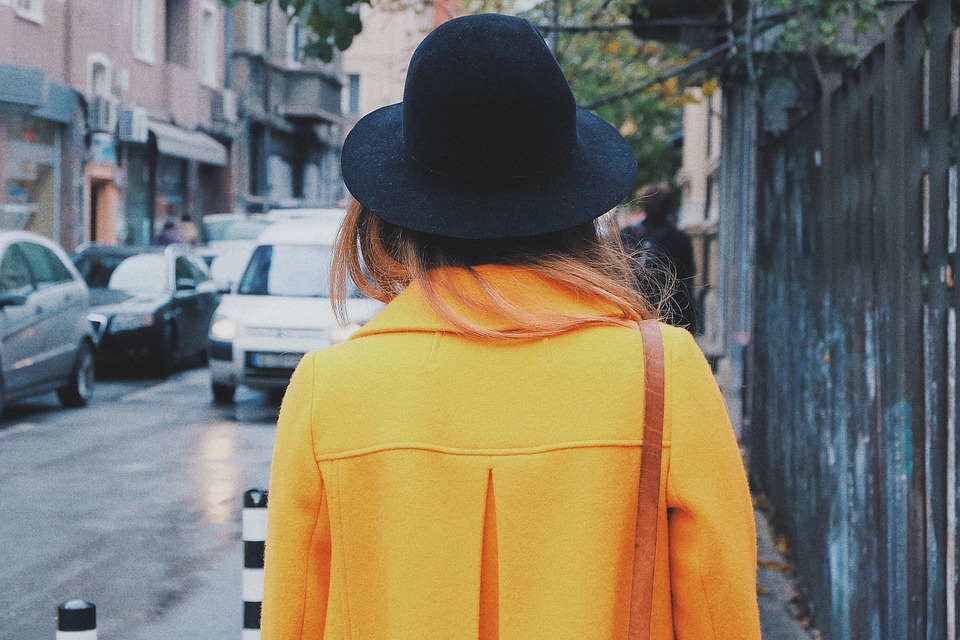 Forget Michigan Avenue, there are much better places to spend your money in Chicago.
31. Benefit Cosmetic boutiques offer a free brow shaping on your birthday!
This tip comes from beauty blogger Laurie Leopold of 312 Beauty.
32. Three words: Urban. Outfitters. Surplus.
As far as I know, this is the only Urban Surplus store in the country, and it's AMAZING. Located on Clark and Fullterton in Lincoln Park, it's got amazing finds for up to 75 percent off everyday, sometimes including new arrivals! You can walk out of that place with ten new items having only spent $50.
33. And up the street, the Belmont Army Surplus is also pretty sweet.
"Their first floor has designer items and sometimes has good sales, but their steal is the TOP FLOOR," says Brad's Deals team member Sakura Robles. "Sweaters, plaid, jean jackets, combat boots, a hipster's DREAM. I've never bought anything for more than $25 bucks!"
34. If you're looking for vintage clothes, furniture and housewares for less, try out The Brown Elephant.
This is hands down the best consignment shop around. I got a vintage hardwood dining room table and four matching chairs for $75 at the Andersonville location, and they are always getting new and beautiful clothes, furniture, home goods, kitchenware and more. You're missing out if you're not shopping there.
Eating In and Dining Out
Sure, Chicago has some world-renowned eateries, but who can afford Aliena every night? Here's where real Chicagoans get their grub.
35. Head to Crocodile on Milwaukee Avenue for a free pizza with the purchase of a drink.
Says Ward 1 Alderman Joe Moreno:  "It's pretty much the best thing ever."
36. Dave's Red Hots has Chicago-style dogs at a price you'll appreciate.
Alderman Scott recommends ordering a double hot dog, fries and drink--it'll come out to around $5.
37. Try small neighborhood Fresh Markets and ethnic grocery stores over the chains.
Often these little hole-in-the-walls have the best grocery prices around.
38. Every day can be taco Tuesday when you live in Rogers Park.
"Look for dollar taco days at the Mexican restaurants on North Clark," says Brad's Deals team member Rebecca Lehmann. "My favorite go-to dinner on a budget in Rogers Park is El Famous Burrito, which has dollar tacos on Sundays and Tuesdays."
39. But if you want seriously authentic and cheap Mexican delicacies, Pilsen should be your first stop.
Take the Pink Line to 18th, and take your pick of the delicious Mexican restaurants lining the street. Some personal favorites? Nuevo Leon is amazing, affordable and BYOB, and right across the street, Taqueria Los Comales is home to the best steak burrito I have ever consumed.
40. Uptown is king when it comes to cheap and plentiful Asian food.
The banh mi at Ba Le is very affordable, especially when you consider that they're Zagat rated. Another favorite Uptown stop of Lehmann's is Chiu Quon Bakery, where if she's got $5 her my pocket she can get a super tasty BBQ pork bun and a winter melon cake or egg tart.
And if you love pho, you'll only need to pack a fiver to get full on a giant bowl of soupy, noodley goodness.
41. Try Rosati's for a quick and filling Italian lunch.
$5 gets you a slice of pan-style pizza and a fountain drink.
42. Check out local farmer's markets for super-fresh, super-cheap produce.
There's pretty much one in every 'hood. Find the closest one to you on the City of Chicago's website.
43. Literally everyone and their mom suggested the Boiler Room house special.
Because when you sell a PB&J (aka a slice of pizza, a PBR tallboy and a shot of Jameson) for a cool $8.50, you're gonna get some hardcore fans. "It's cash only," says Brad's Deals team member Grace Ford, "But if you show the bartender your receipt from their ATM, you get another shot on the house!"
44. Try out SpringRewards for great lunch and dinner deals.
Team member Greg Lakomy is a big fan of this program: "For example, for $5, you may get a lunch worth $20 at Slurping Turtle," says Lakomy. "There are many other places in Chicago and the surrounding area where you can get similar deals. All you need to do is sign up with the credit card that you will use to pay for your meal. In addition, you will get special offers and gather reward money every time you use your credit card at the place that partners with SpringRewards!"
45. For all you Western suburbanites, Evvia Pizzera is where it's at.
Says David of Brad's Deals: "If you live in or near the western suburbs, Evviva Pizzeria in Wheaton frequently runs 50 percent discount coupons on their award-winning pizza. This turns a take-out pizza into roughly the price of a full-price premium grocery store frozen pizza. Look for the coupons on Groupon, in coupon mailers or by buying a pizza for carry-out or delivery at full price. In the last case, you will frequently find a bunch of coupons stapled to your pizza box, one of which is often the coveted 50 percent off coupon. If it's warm, they have very good homemade Gelato for reasonable prices as well."
Getting Around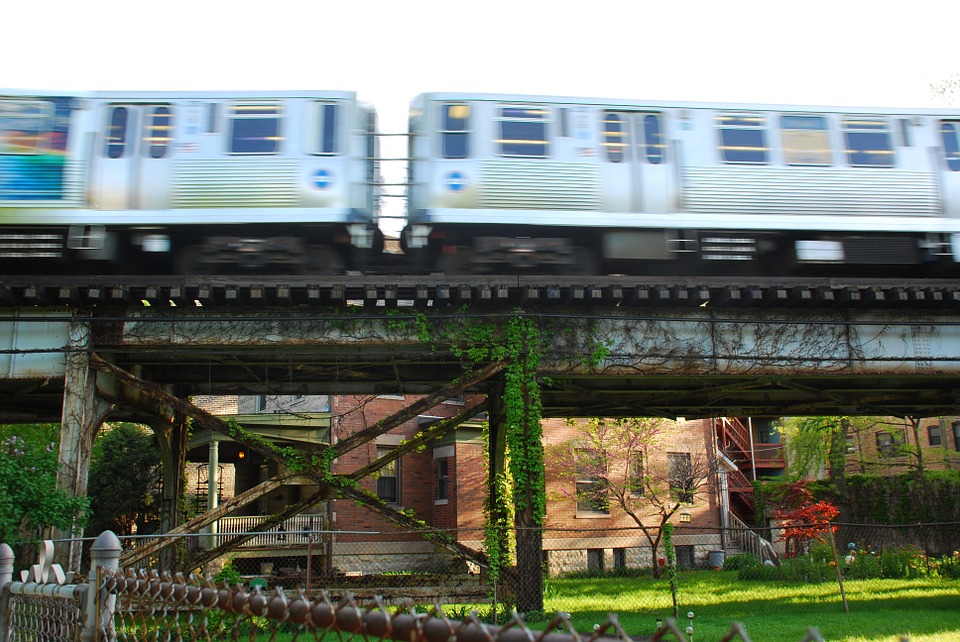 Navigating Chicago can be intimidating at first, but once you learn the rules of the road, it's one of the most user-friendly cities on earth.
46. Avoid driving and opt for a CTA pass. Seriously.
It's not just that it's a headache, but paying meters and garages everywhere you go just sucks. Buy a month-long CTA pass. The CTA goes everywhere worth going.
47. Or bike to work and get fit and save some serious cash!
"I bought a bike and commute to work. It saves me roughly $720/year in CTA fare from my work commute alone (not counting anytime I go out on the weekends or after work)," says Chicago resident Mike Ahene. "It basically paid for itself within a year."
48. If you have to drive, the SpotHero app is a great way to find the cheapest parking available wherever you're going, especially downtown.
There's also ParkChicago, which lets you pay for street parking with your smart phone.
49. Uber isn't always cheaper.
Yes, ride sharing apps like Uber and Lyft are convenient and often less expensive than taking a cab, but if you're looking for a cheap ride during peak hours, you're better off hailing a normal yellow cab. Uber and Lyft both operate using surge prices, so when demand for their services go up, so do the prices. Last year after Wicker Park Fest, I ended up paying a whopping $75 for my 10-minute, three mile cab ride home, a distance that usually costs me around $7-8.
50. If you're flying out for a weekend, taking the train can save you hundreds on parking and cab fare.
If you want to drive, find cheap or free parking somewhere near the Orange line (for Midway) or Blue line (for O'hare). It's $2.25 to take the train in and out of Midway, and $5 to get out of O'Hare. With the closure of O'Hare's Economy Lot F, the cheapest parking available will run you $14/day at Economy Lot G, not exactly a bargain. The train might take a bit longer, but it's worth it in savings.
Don't live in Chicago? Don't worry, this is the first of many Frugal City Hacks posts! Drop us a line in the comments for where we should go next, and if you are a Chicago resident, let us know if we missed any of your favorite city hacks!