We Will Help You Navigate Online Shopping During Coronavirus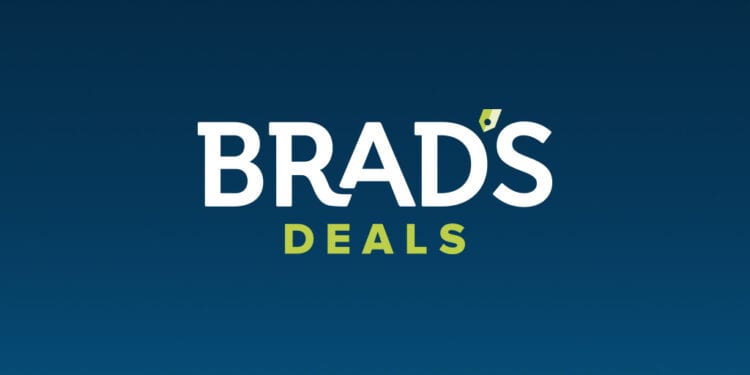 We know that the COVID-19 outbreak makes this a confusing and troubling time, and here at Brad's Deals, we're on your side and ready to help.
The situation is evolving quickly, and the world looks very different today than it did just a few days ago.  We'd like to take this opportunity to share some advice and practices our team is implementing.
Update: May 15, 2020
To address some recent feedback from our fans and as we continue to operate in these unprecedented times, we wanted to provide an update about why you may, or may not see certain products being featured on Brad's Deals.
Online Inventory Challenges
Some of our readers have asked us why we are not posting deals for toilet paper right now. The challenge that we face right now is that toilet paper inventory online has not been replenished. We hope this will change soon, and when it does, our readers will be the first to know.
No Deals on Medical PPE
Since the pandemic became widespread in the US, we made the decision to avoid posting any deals on any products that are needed by healthcare providers and other frontline workers. We plan to continue with that policy until we are certain that the hospitals have everything they need. We will not post deals for medical-grade masks, or other items that are in short supply.
Keeping You Safe
When it comes to products that people rely on for safety, Brad's Deals has always taken the view that these products, and the retailer selling them, must be held to an extra level of scrutiny. For example, we've been contacted by several companies about offers on hand sanitizer, and turned them away, because we simply weren't confident in the product that they were offering. We recently were able to post this hand sanitizer deal with confidence that the manufacturer is following WHO recommendations and FDA guidelines.
Likewise, we are working on getting some deals for non-medical quality face masks, and also providing some guidance on what you should be looking for when purchasing a face mask.
Everything we communicated in March about how we are approaching this pandemic remains true. We hear you, and looking to help you find the products you need in ways that are safe and responsible.
March 13, 2020
Keeping Our Team Safe.
Our company has taken the measure of moving to mandatory remote work company-wide. Employee safety comes first, and we believe in doing our part to help stop the spread of the new coronavirus. While we work from home, our focus to help consumers is as strong as ever.
Encouraging Responsible Shopping.
We strongly believe that no one should engage in 'panic buying.' Right now, there is no reason to think that there are massive shortages that will affect daily life. You will not find us suggesting you buy a year's worth of toilet paper. What you will find is our continued high standards in terms of source, price, value, and our service to you.
Helping You Make Smart Choices.
If you have booked travel or are thinking about traveling, please take a look at our COVID-19 Travel Guide. We are updating it regularly as new information comes out from trusted sources such as the Centers for Disease Control (CDC). We'll also be adding additional tips, recommendations, and deals to help ensure you have what you need to navigate through this epidemic.
Showing You How to Avoid Scams.
Throughout history, there have always been those bad guys that take advantage of others during troubled times. Unfortunately, we've seen the practice of online scamming expand during the current crisis. The Brad's Deals team is working to get trustworthy information out on how to avoid online scams and price gouging. We'll also continue to post great deals on the things you are looking to buy. More to come from us on this topic very soon.  In the meantime, we cannot emphasize enough the importance of conducting price comparison shopping and avoiding unfamiliar websites.
In the coming days, Brad's Deals will be sharing a lot of information to help consumers, and we encourage you to follow our blog for updates. You, the consumer, always come first, and we believe knowledge is power. Please reach out if you have any questions. We're here for you.