Credit 101: The Best Credit Cards for College Students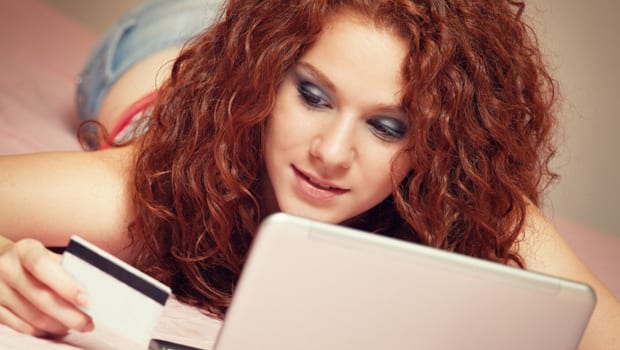 I was once an undergrad without any credit. I thought living credit-free was a good thing: I had no debt, I was living within my means, and I was saving money. However, when I tried to rent an apartment my first semester off-campus, I found myself asking my parents to co-sign, because my lack of credit made it impossible for me to rent my own place.
That was when I got my first credit card (an SPG Amex) and began the slow march to adulthood. As many of our college-age readers are preparing to return to college right now, we thought it would be a nice idea to highlight a few key lessons on how credit works, and give you some examples of good student credit cards to try out today.
What is a Credit Score, Why is it Important, and How is it Calculated?
A credit score is a number assigned to you, the borrower, that is an easy-to-read way of determining if someone should lend you money. It's a measurement of your 'creditworthiness,' essentially predicting the likelihood that you'll default on your bills. The higher the score, the better borrower you are deemed to be. There are a few credit scoring agencies out there, but the one that 90 percent of agencies use is called a FICO score.
So why is your credit score important? Think of my personal example of being unable to sign my own lease: you need credit to be able to rent an apartment, buy a car, or purchase a home. The main reason to keep a good credit score is that a higher credit score will get you more favorable interest rates on loans, mortgages, so it will save you big money over time.
Credit scores are calculated differently depending on what agency is reporting it, but since FICO is so popular, we'll focus most on them.
As you can see, some parts of your credit history are more heavily weighted than others. The most important part of any credit score is your payment history, at 35 percent. If you pay your bills on time, with no delinquent accounts, this section should be a strong help for your score.
Next, at 30 percent, is your 'amounts owed' category. This is how much you owe on your credit accounts at any time. If you are paying your credit card bill sin full each month, this should also be a strong category for you. Typically, if you keep your overall bills to less than 20 percent of your total credit, your credit score isn't negatively affected.
The length of your credit history is also taken into account, at 15 percent. Here, I'd like to make an important point: never close your oldest credit card. That will negatively affect the length of your credit history, and thus negatively affect your credit score.
The two final categories are at 10 percent each: new credit and type of credit used. If you are having a lot of credit inquiries on your score, the 'new credit' section may be negatively affected in the short-term, though it isn't something to worry about over a lifetime. 'Type of credit used' takes into the account the varying types of credit you have: mortgages, student loans, credit scores, etc. As a student, you may only have one or two types of debt, but as you grow older, you'll have a more varied portfolio.
What are the Best Student Credit Cards Out There?
Lots of credit card companies offer student credit cards, but I have my favorites. I think what's most important for students building credit is that the card should not cost them any money if they pay their bills on time. That means no annual fee. Furthermore, I tend to favor cards that offer cash-back in categories that students spend money in: groceries, gas, and entertainment. Two stand out to me as good products:
I like the Discover it Card for Students because it offers all of the above, and a little more. There is no annual fee, and it features four rotating categories per year of five percent cash back. Until September, that means five percent cash back on the first $1,500 spent at gas stations. If you're studying abroad, there is no foreign transaction fee with the card, and you'll receive your FICO score on each statement, making it easy to follow your progress in that regard.
The Citi ThankYou Preferred Card for College Students is a great way for students to earn some travel rewards, especially since Citi ThankYou Points can now be transferred to airline partners. Students will receive a nice 2,500 point sign-up bonus for spending $500 in the first three months of membership, and a zero percent APR for the first seven months will help those that struggle to pay off their balances in full for the first few months. You'll earn two points for all dining and entertainment spending, and one point for everything else, and points can be used for travel or cash back at $0.01 per point.
As stated earlier, it's important to build credit, but it's even more important to respect it. As Spider-Man's uncle Ben once said, "With great power, comes great responsibility." There's no point in building bad credit, and overspending will lead to a lot of problems in the future. Think of your first credit card as a debit card, paying it off each month (or daily, if you'd like), and you'll be fine. Let us know if you have any questions!