5 Credit Cards That Give You Money Back for Flight Delays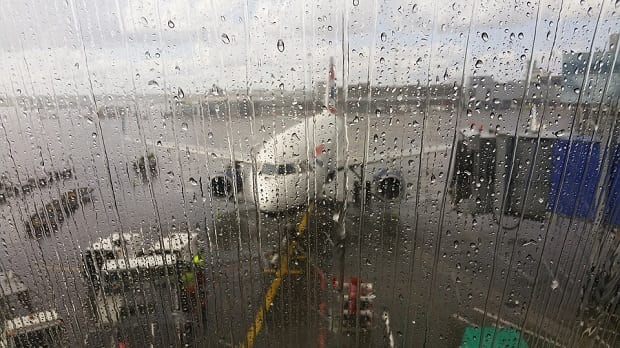 Editorial Disclaimer: Brad's Deals has partnered with CardRatings for our coverage of credit card products. Brad's Deals and CardRatings may receive a commission from card issuers. This content is not provided or commissioned by the issuer. Opinions expressed here are author's alone, not those of the issuer, and have not been reviewed, approved or otherwise endorsed by the issuer. This site may be compensated through the issuer's affiliate program. These user responses are not provided or commissioned by the bank advertiser. User responses have not been reviewed, approved or otherwise endorsed by the bank advertiser. It is not the bank advertiser's responsibility to ensure all posts and/or questions are answered. You can read our full advertiser disclosure:
click here
Disclaimer: Some of the offers described below may no longer be available.
As a frequent traveler (over 130,000 miles flown in the past year), my favorite and least-favorite scenarios are flight irregularities. I hate them because obviously I want to get to where I'm going, but I also love them, because they present opportunities to get "free" money because of the airlines. It's usually pretty easy to get travel credit or points back if the delay is the airline's fault, like a mechanical problem. But what if it's delayed for weather or other reasons beyond anyone's control? If you booked your flight with one of these cards, you may be still able to be reimbursed. Note: Citi is a partner of Brad's Deals.
What's reimbursable?
Lots of things are reimbursable, like typical expenses involved in delays including hotels, meals, ground transportation, clothes, and toiletries.
Things that aren't reimbursable are tips, alcohol, or if it's your fault you missed your flight. Be sure that your reservation is a round trip as well–one-way flights don't count.
Coverage extends to the primary cardholder, a spouse, and any dependent children. If you have a girlfriend or boyfriend you're traveling with, or perhaps Grandma, you're out of luck.
What should you do if you're delayed?
First, make sure you used the correct card when you made the reservation. Make sure you've read your terms and conditions thoroughly so that your delay is "covered." Spend what's reasonable during your delay, and keep your receipts. Then, call the bank to file the claim (on the back of your card for Chase cards, 1-866-918-4670 for Citi), and submit documentation. This should be done within 30 days for Citi cards, and within 60 days for Chase. Remember, you'll need a receipt of the original travel purchase, copy of your original itinerary, itemized receipts, and proof of the delay, which can be provided by the airline at the airport or after the fact.
So which cards should I use?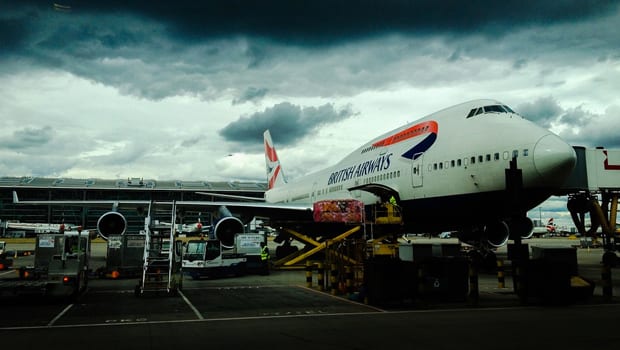 1.  Citi Prestige Card — The "top of the line" Citi card, the Citi Prestige card covers up to $500 in expenses when you're delayed starting at only three hours. That's right—only three hours of inconvenience, and you can start raking in the benefits! The ticket must be a round trip, and that you've put the full cost of the ticket on the card. The money also applies to each person under 19 that is your dependent, and your spouse.
This is in addition to many other incredible benefits, like $250 in airline reimbursements (even flight purchases) and a 4th night free on paid hotel reservations, makes this card a must-have.
2.  Citi/AAdvantage Executive + Platinum Select MasterCards — These cards cover up to $500 expenses, but after three hours as well. The Executive card is a steep $450 a year, but comes with AAdmiral's Club access, while the Platinum Select card is $95, waived the first year.
3. Chase Sapphire Reserve Card — The Chase Sapphire Reserve card offers the third-best travel delay insurance, at 6 hours. It'll even cover award tickets, so long as you paid your ticket's taxes with the card. And, if you book using points in Chase's travel portal, where you get 1.5 cents per point back, you're covered as well.
4.  Citi Hilton Reserve Card — The Citi Hilton Reserve Card, with all the benefits that come with it (including free Hilton status, granting you free breakfast at every Hilton worldwide), also gives you $500 when you're delayed, but only after 12 hours. Unfortunately, this card is no longer available for applications, and will be converting to an Amex Hilton Surpass card in 2018.
5. Chase Sapphire Preferred Card — The Chase Sapphire Preferred Card will also reimburse you after 12 hours or delays overnight.  Like its big brother the Reserve card, it'll cover even award tickets.  This means charging taxes and fees to the credit card.  Right now, the Chase Sapphire Preferred has a 60,000 point sign up bonus for spending $4,000 in 3 months.
6. Other Chase Cards (Hyatt, Marriott, Ritz-Carlton, United MileagePlus) offer $500 for delays longer than 12 hours.
Have you ever gotten money back as a result of a flight delay? Tell us about it in comments!