The US-Cuba Travel Policy Changed Again. Here's How it Might Affect Your Upcoming Trip.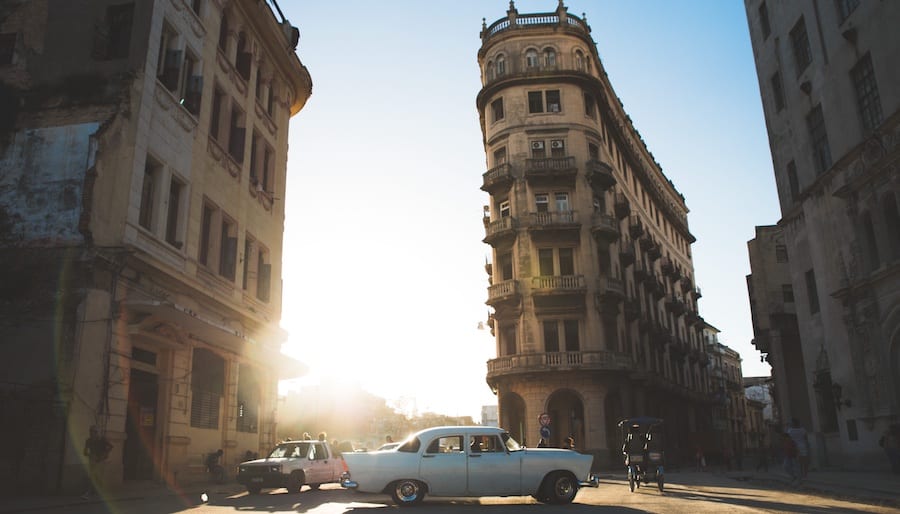 The Trump administration recently reversed a key Obama initiative, which opened up commerce ties between the U.S. and Cuba. This will have a serious effect on all future travel to the island, so if you have a trip to Cuba scheduled in the coming months, this could disrupt those plans.
I went to Cuba in November on the first Miami to Havana commercial flight in 55 years. It was a historic time to visit, especially because Fidel Castro passed away only days before my flight. I found the whole experience to be amazing, and had hoped to extend my next trip to the island so I could explore outside of Havana.
It's a little too soon to tell exactly what this will mean for future travel, but agencies have 30 days to submit plans on how they'll implement the new policy. If you already have a trip planned to the island in the next few months, you'll likely hear more after that deadline passes.
If you haven't yet planned a trip, but have been meaning to, it's probably going to be a lot harder to get there. According to the new policy, private trips will no longer be allowed. You'll have to travel as part of an educational tour to, and any payments to military-run businesses will be forbidden. Unfortunately for would-be U.S. travelers, the Cuban military owns a lot of the tourist infrastructure on the island. For example, they own the only American-branded hotel on the island, the Four Points by Sheraton.
You will also be subject to more intense auditing of your travel, which means you'll have to keep a full record of your activities while in Cuba. In the past, little-to-no questions were asked of tourists who were departing or arriving at U.S. customs.
In light of these new restrictions, if you're dying to travel to Cuba, it may be good to wait at least 30 days before planning anything. Educational trips will be much more expensive (think thousands of dollars more expensive) than individual trips which have been allowed this past year. The cheapest and most hassle-free option under this new policy may be taking a cruise, as the proposed provisions provided a waiver for airlines and cruises already operating to the island, but it's still too early to know that for sure.
American tourism was certainly bringing more money into the hands of regular Cubans, but the Cuban government and military still stood to gain a lot from the relaxed travel policies. Even with these new restrictions in place, tourists from every other part of the world still flock to the island, and that flow of money isn't going to stop any time soon.
Do you have a trip to Cuba planned in the near future? Let us know in the comments!