Forget the Whipped Cream Shortage – Make Your Own From Scratch!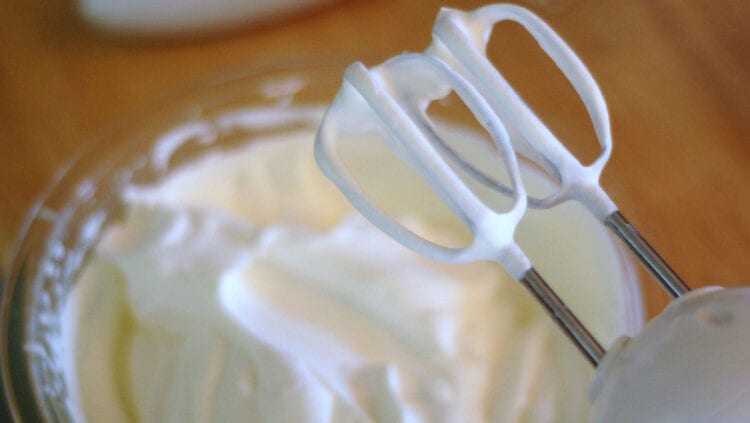 An explosion at a nitrous oxide plant last summer may have put a crimp in your holiday dessert plans, triggering a shortage of canned whipped cream just in time for Christmas. If the thought of not having Reddi-wip for your pie is too much to bear, don't worry – making your own whipped cream from scratch is easy and inexpensive!
Ingredients:
How to Make Your Own Whipped Cream:
YouTube personality Theodore Leaf gives a fantastic and hilarious demonstration, which we've embedded below. Note that although he whisks his whipped cream by hand, you can always use a hand mixer or your KitchenAid mixer with the whisk attachment. Just keep an eye on it so it doesn't get overwhipped. To serve it like Theodore does use a pastry bag, like this one for $6.94 on Amazon.
Bon appetit, dear readers, and enjoy your homemade whipped cream on all of your favorite desserts this weekend!