3 Easy DIY Ideas to Get Your Pumpkin Spice Fix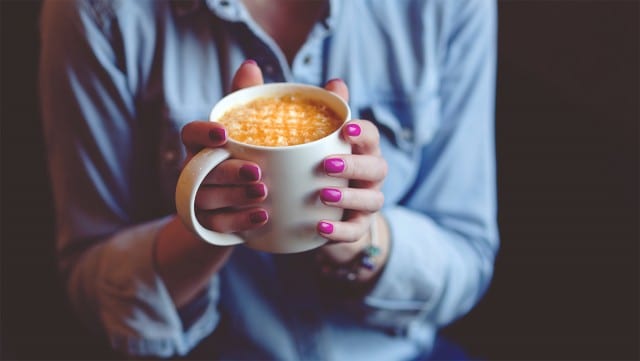 It's that time of year again! The leaves are changing, the air is getting crisp, and all things "fall" have infiltrated just about every item on the shelves. You know what this means; it's Pumpkin Spice Season!
I, like many of you, am a fan of any and everything pumpkin spice. From candles to coffee, I love it all. This year, I'm going to show you how to put together your own pumpkin spice blend from spices you most likely already have in your cupboard. As an added bonus, I will be listing a few pumpkin spice recipes you can whip up in your own kitchen!
DIY Pumpkin Spice Blend
What you'll need:
A small, sealable container (I used a 4oz reusable glass jar – just make sure you have a lid)
 3 tbsp ground cinnamon
 2 tsp ground ginger
2 tsp ground nutmeg
2 tsp ground allspice
1.5 tsp ground cloves
Add all of the above into your container, give it a mix, and voila! Homemade pumpkin spice you can enjoy all year long. Some of my current pumpkin spice obsessions include: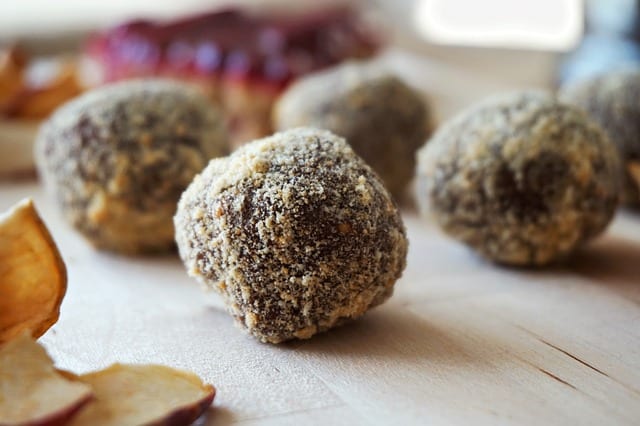 Pumpkin Spice Snack Bites
My family loves these! They're a great pre-gym snack, as well as a healthy sweet alternative to cookies and candy for little ones. As an added bonus, these little bites of fall-flavored bliss are super easy to make – no baking required!
What You'll Need:
 1 1/2 cups dry oats
 1/2 cup creamy peanut butter (or nut butter of your choosing)
1/2 cup pumpkin puree
1/4 cup flax seeds
1/4 cup honey
 1 tsp vanilla extract
 1 tsp pumpkin pie spice
 1/2 cup mini chocolate chips (optional)
Mix all ingredients except chocolate chips in a bowl with a spatula – if mixture is too wet, add 1/4 cup of oats. Once you've reached the desired consistency (well mixed, but not sticky), fold in chocolate chips.
I used an ice cream scooper for mine, but aim for a ping-pong ball sized portion and roll into uniform balls. Top with an extra sprinkling of your pumpkin spice! Refrigerate in an air-tight container and enjoy for up to a week, or freeze and enjoy for up to 6 months.
Pumpkin Spice Sugar Scrub
As an avid pumpkin spice lover, I like to take my devotion to the next level and incorporate this spice blend into my self-care routine! This exfoliating and relaxing scrub is super easy to put together and will leave you feeling pampered and cozy.
What You'll Need:
 A jar with a lid
1 cup brown sugar
1/4 cup melted coconut oil
2 tsp pumpkin spice blend
2 tsp vanilla extract
Mix all ingredients into a bowl until incorporated. The mixture will be coarse, but that's what you want! Transfer into a jar and enjoy by scrubbing on your skin during a shower or bath.
Pumpkin Spice Latte
What kind of list would this be if we didn't include the most beloved pumpkin drink of them all? Now that you have your own pumpkin spice blend at home, you can enjoy this seasonal drink whenever your Autumn-loving heart desires!
First Step: Pumpkin Spice Syrup
1.5 cups sugar
1.5 cups water
3 tbsp canned pumpkin
2 tbsp pumpkin spice
Put water and sugar into a sauce pan on medium heat until sugar is dissolved – do not boil. Stir in canned pumpkin and pumpkin spice, simmer on low for 5 minutes. Store in a jar and refrigerate for up to 6 weeks.
Second Step: Latte
2 shots espresso (sub 1/2 cup strong coffee if you don't have espresso on hand)
1/2 cup milk of your choosing (I chose warmed vanilla almond milk)
1-2 TBSP of pumpkin spice syrup (depending on your preference)
Add all of the ingredients into your favorite mug and top with whipped cream and a dash of (what else) pumpkin spice!
I hope you enjoy these anything-but-basic pumpkin spice creations! By making your own pumpkin creations at home, not only will your space be filled with the season's best scents, but you'll save the cash you'd usually drop on a pricey latte or snack from the coffee shop. Happy Pumpkin Spice Season from all of us at Brad's Deals!
No time to DIY? Check out these pumpkin spice deals!