How to DIY Your Wedding Invitations Like a Pro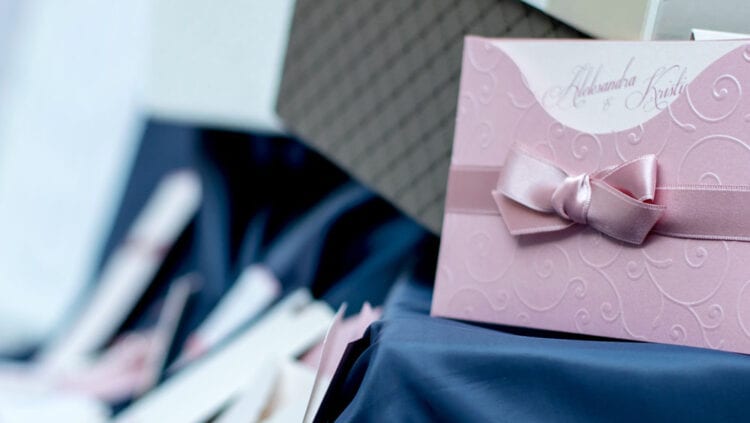 I don't have to tell you that weddings are expensive. If you're planning one, are recently married, or even know someone planning their big day, you already know this.
According to CostofWedding.com, the average couple spends $789 on stationery for their wedding. Even if you cut it down to the essentials to save money (think invitation, reply card, envelopes, and a save the date postcard), you're still looking at an average of around $450. But it doesn't have to be that expensive! I designed my own and had them printed using an online service for a grand total of $183 for save the dates, invitations, information cards, RSVP cards and envelopes. Here's how I did it.
Designing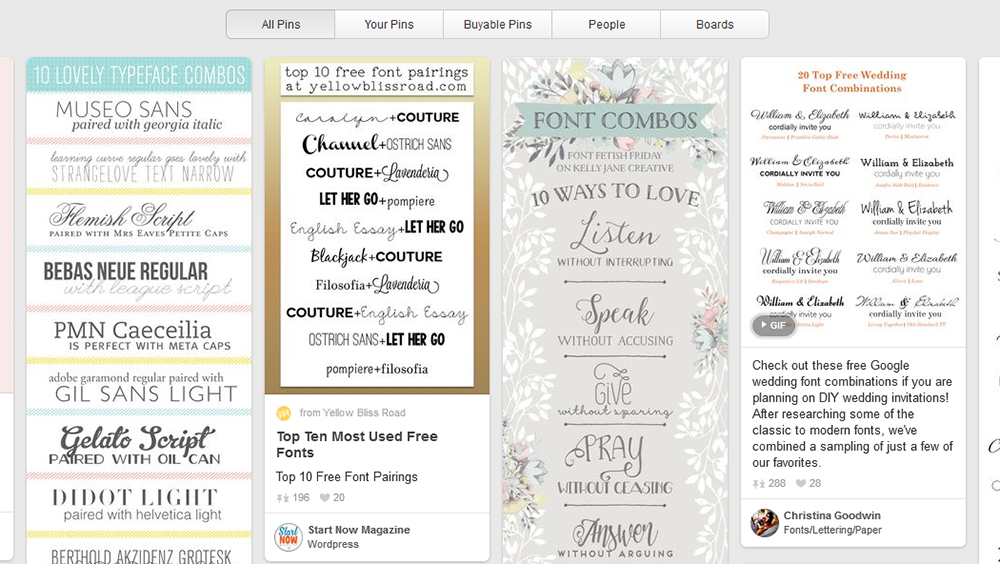 If you want to start from scratch and create your very own unique invitations, you'll need the help of your trusty computer. Depending on how simple or how ornate you want to go, the tools you'll need can vary from something as simple as postcard design in MS Office, to the fancier Adobe products like Photoshop or InDesign. Below are some of my favorite tools for designing a wedding invitation from scratch:
Photoshop: I already had this installed on my computer so it added no cost to my bottom line, but it costs $10 a month to download. After you've finished your invitations, you can always cancel the monthly subscription, and you can find some amazing tutorials on YouTube if there is anything you want done to your invites that you're not yet sure how to do.
Pixlr: A lighter version of Photoshop that is web based and free. If I didn't have Photoshop installed on my computer, I would have used Pixlr. I've used it many times and find the tools very user-friendly. If you ever run into anything you don't know how to do, you can usually Google for YouTube tutorials.
Font Squirrel: I chose my fonts from this site. I love their classification feature because you can sort fonts by style. If you know you want calligraphy, there is a section for it. If you want to go simple, sans-serif, there is a section for that too. If you're not sure which fonts to use, try doing a Pinterest search for 'wedding fonts' or 'wedding font pairings' and you'll get some great options with the names of the fonts so you can hunt for free downloads! Another of my favorites with a great filter feature is Google Fonts.
Downloading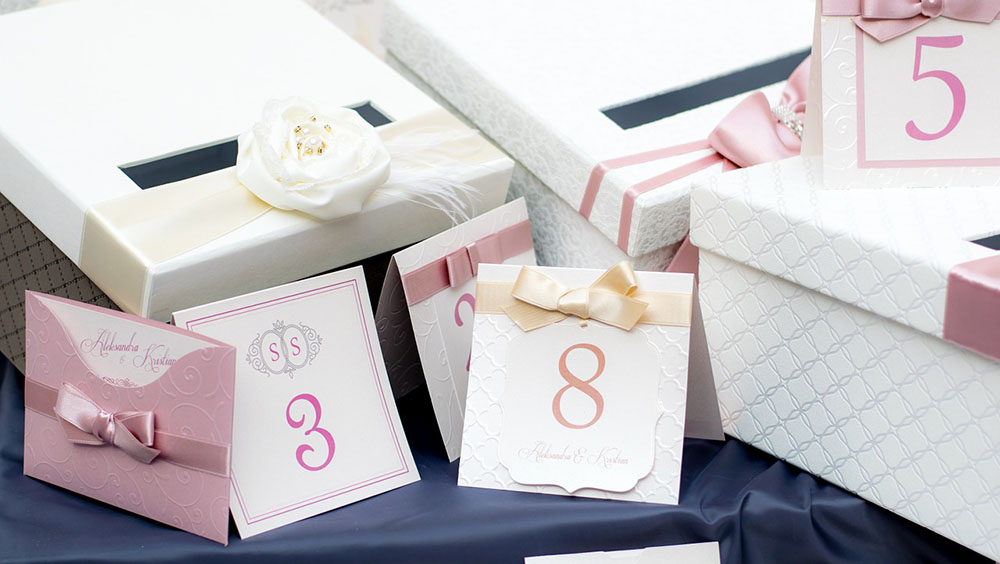 If coming up with your own design sounds like a nightmare, you're in luck! There are tons upon tons of pre-made wedding invitation templates out there, and most of them are right at your fingertips. You can choose a design that you love, then customize it, download and print it yourself. Here are a couple good sites for this:
Etsy: I've used Etsy for invitations to friends bridal showers and birthdays. There are tons of options from tons of sellers. Some allow you to buy the entire suite (invitations, thank-you cards, save the dates and envelopes), some have options to print them for you or just send you a .PDF to print yourself, and others offer online-only files that you can email to your guests and skip out on the postage all together. Be sure you read the customer reviews and maybe try contacting the seller with a question before ordering to see how quickly the respond.
Download & Print: I wish I'd known about this site when I was planning my wedding. It's like Etsy, but all on one site by a small team of designers. You'll choose a design you like and then get the whole suite of printables. Prices vary from $29 to $49 depending on the amount of items you need. You can also contact them to change a color or add other custom elements.
Printing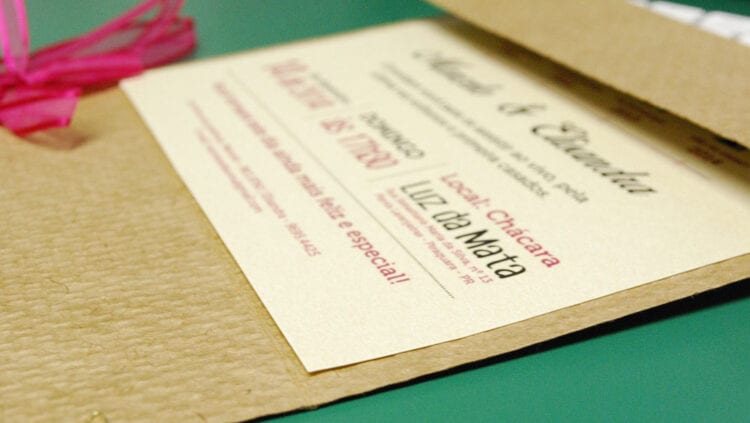 You can either print your invitations at home or you can send the file away to a printer and have them do it for you. With so many affordable online options for printing now, I highly recommend the latter and I recommend sticking with an online service with good reviews.
I designed our invitations and save the dates myself and had them printed by a printer and shipped to my home and they turned out beautifully. On the other hand, I decided last-minute to purchase a pre-made ceremony program and ran out of time to get them printed online, so I ended up having to print them at an office supply store. Not only did I end up paying double for worse quantity, but they turned out terribly. The cuts were uneven and the bleeds were off. I was so disappointed I almost threw them away instead of letting guests take them. Those in-store printers might be convenient, but they will not do as good a job as the professionals.
Here are my picks for quality online printing services:
Cat Print: This was one of my favorite vendors from my entire wedding. You'll upload your design, whether you made it yourself or purchased the file and make your paper selections, size selections, bleed selections and then you can also choose to order envelopes in the correct size as well (optional). Their online ordering process is simple and a real person looks at your print job before printing. I made a mistake with the bleed and cut choices on my info cards and someone emailed me and had me explain what I wanted. He fixed it for me before it was sent to print. Life saver! I just also need to share that they send paper samples (for FREE!) which made the paper decision so much easier. I expected just a few pieces of paper, but they sent me real-life invitation samples so you could see the fonts and images and how they printed on the paper style.
Vistaprint: I used Vistaprint for our save the dates and could not have been happier. I used a 40% off coupon and ordered 100 post cards, front and back printed in color for $29.97 shipped. The quality was great and the colors were true to what I'd been looking for. The trick to saving money is to go to the marketing materials section and do postcards. You can do 4x6 post cards with one glossy side (which also qualify for postcard postage which is cheaper) and get 100 for $14.99 (that's without a coupon). Or you can view their wedding save the dates and for a 5.5x4 card you'll get 50 for $19.50 - how is that fair? Whenever possible, see if you can choose options from outside the 'wedding' section. It's like the pink tax, but way way worse because it can cost hundreds on your final bill.
Packaging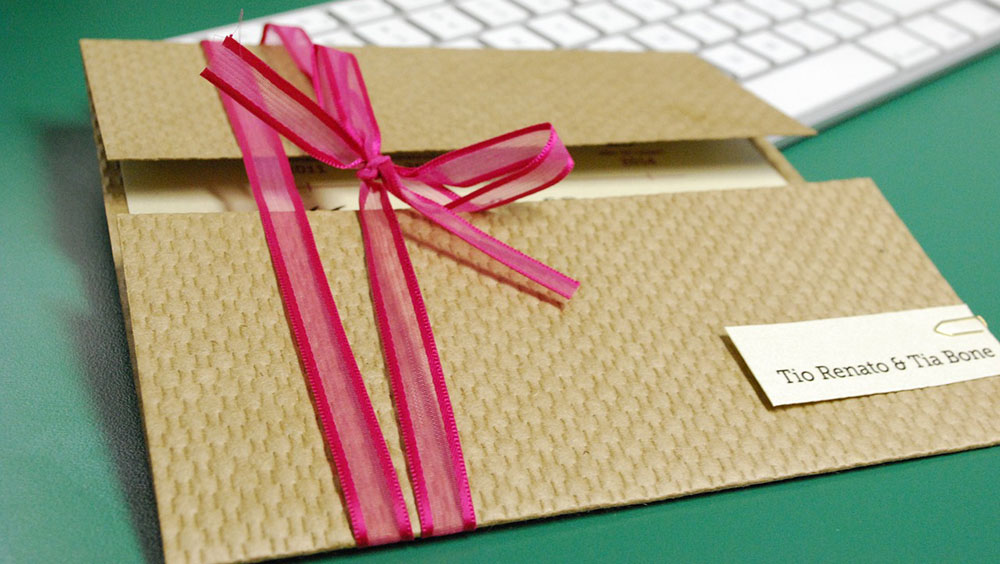 As much as I wish I could tell you that you could make your own envelopes, I don't think it's worth the time or hassle. Keep in mind that the post office is picky about sizing and even shapes. I did square envelopes and no matter the size of the square, they were more expensive to send than any rectangular size. I had room in my budget and really wanted the square shape, so I went for it. But if you're trying to save every penny possible, consider the shape and size of the envelopes before you even start designing your invitations. Some resources for mailing your invitations:
Did you create your own invitations? Do you have any tips to add? Let us know in the comments!