New Hyatt Promotion Gives You Double Points on Stays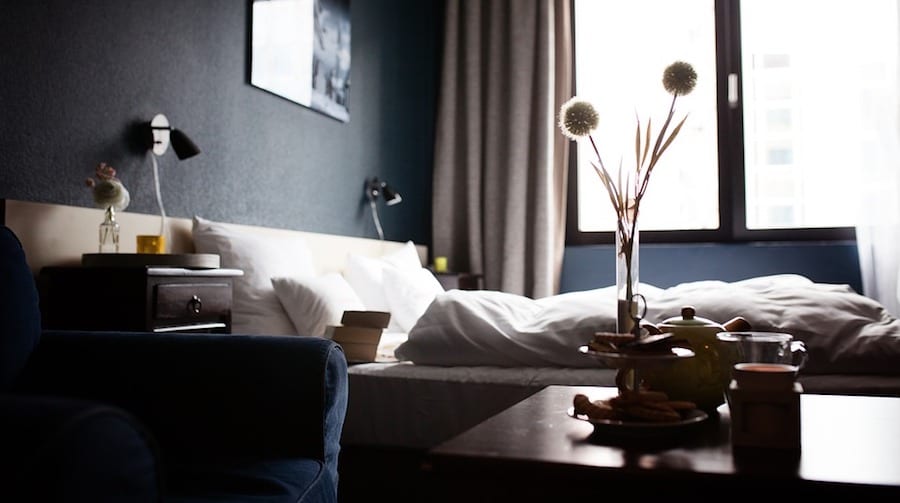 World of Hyatt is still barely a month old, but they're already pushing out a great new promotion for members. If you're one of them, you'll want to read on to find out how this can help you maximize your points-earning potential.
Earn double points after your second stay.
Between April 1 and June 30, Hyatt is offering double points to members after their second stay during that period. Keep in mind, a "stay" is defined by checking in, and checking out, so a stay can last one night, or a whole month. While the second stay requirement might stop a lot of would-be guests from taking advantage of this promotion, anyone who already has a few stays planned during this promotion should be happy to hear this news. If you have a longer stay planned during this period, you might want to consider breaking it up into two or three stays in order to cash in on this promotion.
Normal World of Hyatt points earning is 5 base points per dollar, plus any elite bonus you may be eligible for. With this promotion, you'll earn double base points, meaning 5 points per dollar, plus any elite bonus, PLUS an additional 5 points per dollar. I value Hyatt points at 1.5 cents per point, so that's like a 7.5% rebate on all Hyatt stays (after your first stay).
Keep in mind, the bonus is separate from any credit card spending bonuses you could earn on your stay, so if you use a rewards card, you can stretch the amount of points you earn even further. For example, the Chase Sapphire Reserve and Ink Business cards earn 3 points per dollar on travel and dining, the Chase Sapphire Preferred earns 2 points per dollar on travel and dining, and the Chase Hyatt card offers 3 points per dollar on all Hyatt spending.
How much can you earn during this promotion? Let's break it down by Elite Level:
| Status Level | Earnings per Dollar: |
| --- | --- |
| Member | 10 Points |
| Discoverist | 10.5 Points |
| Explorist | 11 Points |
| Globalist | 11.5 Points |
You can register for the promotion here, and there are even more ways to maximize the amount of points you can earn. For example, for every five different branded properties you stay at, you can earn a free Category 1-4 night. As Hyatt currently has 13 brands, this means you can earn a maximum of two Category 1-4 nights over the course of your membership. This is just something to consider if you want to maximize your return during the promotional period!
How does this stack up to previous Hyatt promotions?
Unfortunately, this isn't as lucrative as last year's promotion, which offered up to 75,000 bonus points based on a flat number of nights stayed – up to 25.
I have a trip back down to the Grand Hyatt Playa del Carmen planned for the middle of April, so I may be doing a mattress run at a cheap Hyatt Place in Phoenix beforehand. Just booking one night in Phoenix before I take the trip will give me the ability to earn 9,000 additional points on my Mexican getaway. If you have just one stay planned during the promotional period, consider booking a cheap night at a Hyatt close to home before you leave to activate your double points.
Will you be taking advantage of Hyatt's new promotion? Let us know in the comments!