We tried out the free app that pays you to party. Here's what we learned.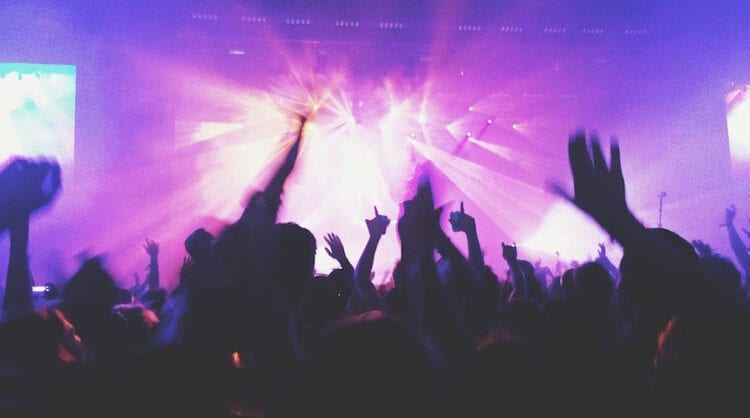 My friend and co-worker Lindsay is a Brad's Deals editor who spends her days hunting for bargains online, and she's always on the lookout for creative ways to make money during her free time. So I wasn't surprised when she asked, "Do you want to get paid to go to a party with me?"
Clearly, the answer was yes.
As a relatively young person living in a big city, I've been known to go out on occasion. I may have been a self-proclaimed party girl during and for a few years after my college days, but as I approach the twilight years of my 20s, I am now much more likely to be seen on the couch with some takeout than causing a scene at the club. That being said, I still like to drink fancy cocktails, and any excuse to break out one of the 70 (not an exaggeration) party dresses currently taking up all the space in my closet is welcome. The idea of getting PAID to do two things I love so dearly was intriguing, to say the least.
Enter Surkus, a crowd-casting app available through the Apple App Store and on Google Play that pays you to attend local events in real, actual money. Lindsay and I gave it a trial run this past Thursday, here's what we learned.
How does Surkus work?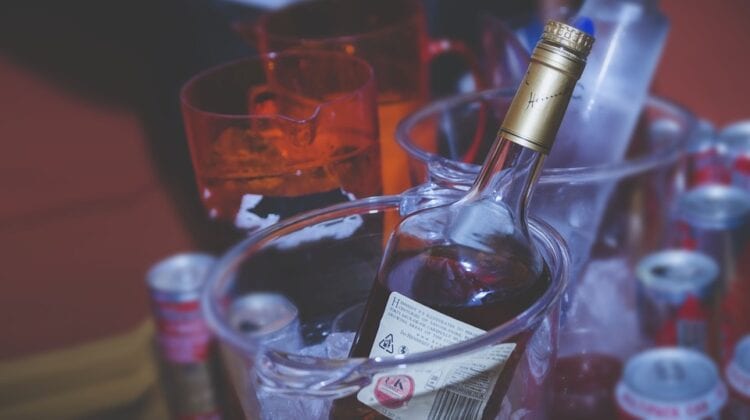 Upon downloading the app, you'll be prompted to upload three to six photos of yourself, and if the Surkus gods like what they see, they will accept your membership and start casting you in events.
For the record, neither Lindsay nor I are Victoria's Secret models, nor are we Kardashians, members of Taylor Swift's glam girl squad (but hey Tay, that could change -- call me!), or wannabe fashion bloggers who take photos of ourselves pouting by the lake in designer duds. We're youngish and decently fashionable, and if you are too and have the ability to take a good mirror selfie, you'll probably be just fine. I don't have a lot of insider information on this but I will say that all of the people I've referred to this program have gotten in, no problem, and they are all different shapes, sizes, colors and genders. Surkus doesn't seem to discriminate on who they accept as long as you can dress the part.
Once you've been accepted, you'll start receiving event notifications. "Are you available?" the app will ask, giving you an event description, a date and time, the amount of money you'll make if you're cast, a dress code and the perks of entry -- stuff like free drinks, VIP seating, and free food. From what I've seen in the week I've had this app, the events (at least here in Chicago) tend to be at downtown clubs later at night. If you're the kind of person who is already going out multiple times a week, this is definitely something to consider getting into.
How much money can I make?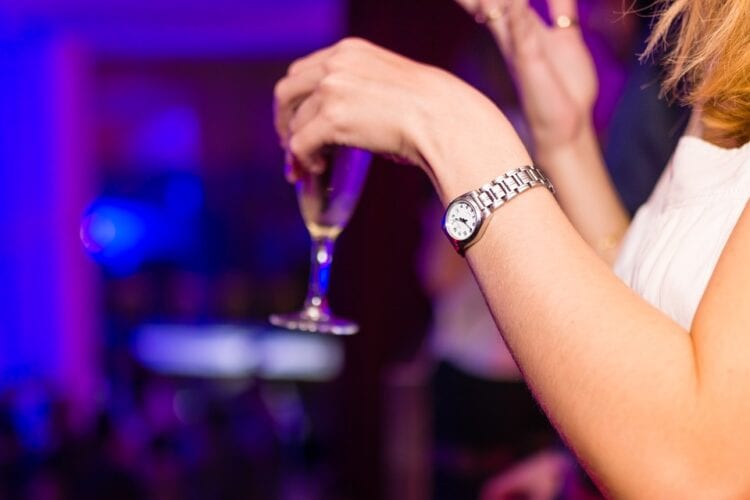 Here's the rub: women make significantly more than men on most events. I got my boyfriend to download the app so we could attend stuff together (I mean getting paid to go on swanky dates? Yes please!), and he was disappointed to learn he would only be paid $5 for an event I was offered $25 to attend.
This is true of nightclubs in general, whether or not you're being paid to go. You'll know this well if you're a dude who's ever been forced to wait in a long line and pay an expensive cover to get into a club, only to see group after group of girls be let in for free by the bouncer. Nightclubs want pretty young women there to entice high-rolling men to buy them drinks. There are some archaic assumptions about gender happening here that I'm not going to unpack right now, but the bottom line is women make more than men for attending most Surkus events. Sorry guys.
If you're a first-time Surkus attendee, you'll *also* get $15 extra for your first event, and if you refer a friend, you'll receive another $15 when THEY attend their first event. They'll pay you via PayPal or ChimpChange, neither of which take long to set up. I decided to go with PayPal as I work on the internet and should, realistically, already have one.
Lindsay and I opted to attend a Thursday night event that took place a few blocks away from our office. It paid $25 (for women) and two complimentary glasses of champagne. We did the math and realized that, with the extra $15 we'd get for our first events, plus the referral bonus Lindsay would receive for signing me up, I'd go home with $40, and she'd go home with $55. It seemed like a pretty good deal.
What is the experience like?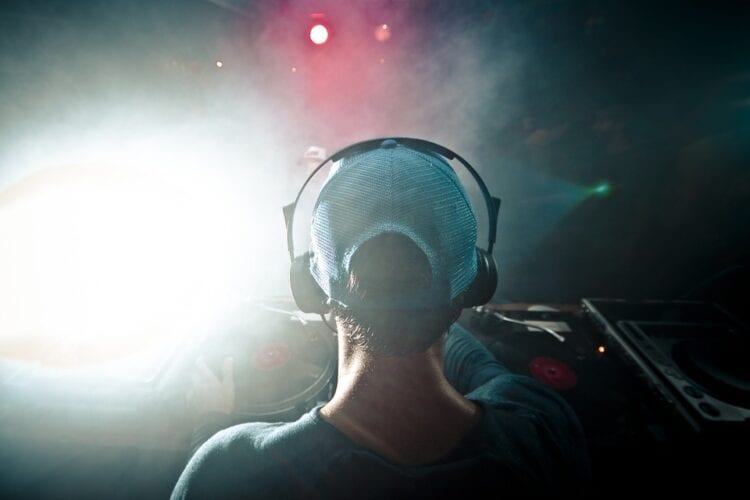 At midnight on Thursday, Lindsay and I set out for a small "after hours" club in Chicago's River North neighborhood. We dressed the part in nearly-matching white dresses and stupidly uncomfortable heels that satisfied the event's dress code. When we got there, we mentioned Surkus at the door and were given two complimentary drink tickets and told to check in with our Surkus ambassadors inside. The club was typically loud and dark with lots of roving laser lights and dubstep top 40 remixes being spun by a DJ in a tall booth, and it took us a few minutes to find these fabled ambassadors. We banded together with another lost-looking couple of girls who were also Surkus-goers, and finally located the two ambassadors, who were very pretty 20-somethings holding iPhones. They asked us our names, checked us in on their phones, then sent us off.
The crowd was made up of finance-bro types in suits and cute, well-dressed girls who were, as far as I could tell, nearly 90 percent Surkus-provided. We found a table of bored looking ladies who were texting and asked if they were there with Surkus and if we could sit with them if so. They were. We sat, sipped our free champagne and people-watched for a while, occasionally shouting observations at each other. We tried to dance, but our heels were super uncomfortable and when Lindsay tried to take hers off in order to really let loose, she was immediately approached by a bouncer who told her to put them back on. With a wince, she did, and we hobbled back over to our Sukus girls table to mope and finish our last glass of champagne.
At this point, it was late. In my early 20s I used to stay out all night and stumble into work the next day like some kind of corporate rockstar. But those days are long, long gone. Although we were supposed to stay for two hours and check out with our Surkus ambassadors when we left, we decided to risk our impending paychecks in favor of an extra hour and a half of sleep. After about 45 minutes of paid clubbing, we hopped into an Uber and went to bed. It had to happen. 
Is it worth it?
When I woke up the next morning, sleepier than usual and sporting a nice, throbbing headache, I took a one-eyed look at my new PayPal account and was pleasantly surprised: we'd been paid! I got $40 to sit around drinking free champagne at a table full of bored, texting girls for 45 minutes! Lindsay made out even better with my referral payment, raking in $55 bucks for gracing the club with her divine presence.
Bottom line: this app works exactly as advertised, and I will probably do this again if the right opportunity presents itself -- preferably on a weekend, though. If you have a job that's not a 9-5, live in a city with a wider range of available events (think New York or Los Angeles), and enjoy spending time at fancy clubs, this is a win-win situation for you.
No, this isn't a viable part-time job option (although you COULD get super pyramid scheme-y about it and recruit new people constantly to rake in the referral bonuses). Here in Chicago, I'm cast in about 2-3 events every week, and even if I went to all of them, I'd only end up making at most $75 per week. That's not exactly chump change, but as most of the events take place past 10 p.m. on weeknights, an extra $75 in my PayPal is not worth being exhausted at work every other day. My 22-year-old self is slowly shaking her head at what a lame person I've become in my old age, but that's my reality. If you're slightly cooler than I am (spoiler alert: you probably are), download Surkus and go wild.
Would you consider getting paid to attend Surkus events? Let us know your thoughts in the comments!