26 Retailers Closing Stores in 2017 | Brad's Deals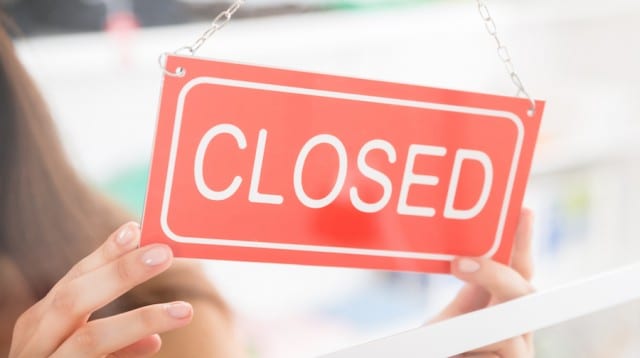 We thought 2016 was a rough year for retailers, but the store closure announcements from top brands haven't stopped in 2017. There have been so many lately that it's actually hard to keep track of which retailers are going out of business, which are closing stores, and which are shifting their focus to online sales.
Why is this happening? The retail landscape is changing. Online retail is exploding, and many stores have found their brick and mortar locations just aren't bringing in revenue like they used to. Some brands have decided to close just their underperforming stores, but others, like The Limited, have completely shut down operations.
It's our job here at Brad's Deals to know all the latest retail news, but even we were having trouble keeping up with all the store closing announcements. So we decided to make a running list of retailers who are closing down stores, which we will update as more news comes in.
If your favorite retailer is on the list, we suggest using up any gift cards you may have from them ASAP. I still think about the $50 gift card I lost when a small boutique in my town closed – and that was when I was in high school!
Here are 26 stores and restaurants that are closing (or have already closed) locations in 2017:
Will you be sad to see any of these retailers close up shop? Let us know your thoughts in the comments!