FedEx Won't Raise Prices on Most Black Friday and Holiday Shipments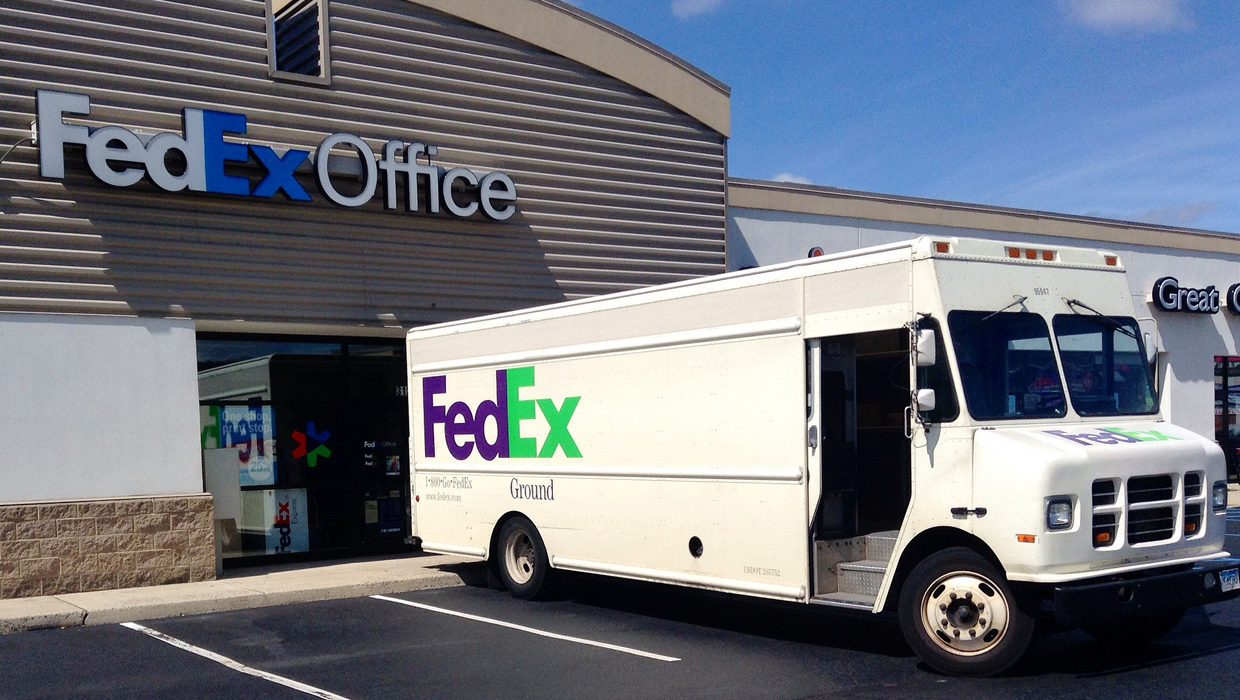 Black Friday is still three months away, yet major shippers like FedEx and UPS are already talking about their plans for whether or not they will charge extra for shipping during the peak holiday shopping season. 
On August 3, 2017, FedEx disclosed that they will not be adding additional residential surcharge for the 2017 Holiday Season.
"To support our millions of loyal small business customers and consumers shopping holiday gifts at FedEx Office and FedEx Onsite locations, FedEx will not apply holiday season surcharges except for packages that are over sized, unauthorized or require additional handling," said Patrick Fitzgerald, senior vice president of Integrated Marketing Communications at FedEx.
Even though surcharges will be less common, when they do happen they will be pricey. Starting November 20, 2017 through December 24, 2017, FedEx Express and FedEx Ground in the U.S. and Canada will increase the surcharge $3 per package for additional handling, $25 per package for oversize goods, and $300 per package for unauthorized shipments.
This chart from FedEx shows the prices of each surcharge and when they will be in effect: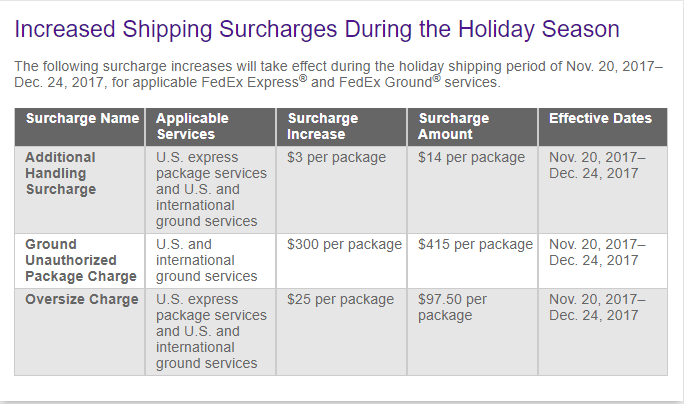 This is a very different decision than competitor UPS, who will be placing a Holiday Shipping Surcharge of up to $0.97 for various residential services. UPS's policy is said to put a strain on smaller businesses while FedEx's goal is to support those businesses and according to The Wall Street Journal in turn only marking up 10% of their ground-shipping volume.
When it comes to shipping during Black Friday 2017, eliminating a holiday surcharge might give FedEx a competitive edge with e-commerce customers, as long as they can handle covering the costs that come along with the excess amount of packages.