How Students Can See "Selma" for Free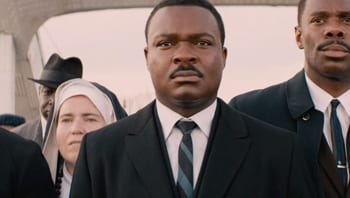 While tickets last, junior high and high school students can see the critically acclaimed Martin Luther King, Jr. biopic "Selma" for free when they show a student ID or report card at the box office in select cities nationwide. 

The requirements vary from one city to the next, including the grade level needed to qualify for a ticket. For example, although most cities are limiting tickets to grades 7-9, Los Angeles tickets are available only to 10th and 11th graders, and Chicago students must get their tickets through After School Matters.
Complete details for all participating cities, including participating theaters, can be found at SelmaForStudents.com.
Students are encouraged to share their photos and thoughts about the movie on social media using hashtag #SelmaForStudents.
At the time of publication, tickets were still available for these cities and regions (Philadelphia is sold out):
Atlanta, GA
Austin, TX
Baltimore, MD
Bay Area, CA
Boston , MA
Chicago, IL
Connecticut
Dallas, TX
Detroit, MI
Los Angeles, CA
Memphis, TN
Miami, FL
Montgomery, AL
Nashville, TN
New Jersey
New Orleans, LA
Orlando
Raleigh, Durham, Chapel Hill
Sarasota, FL
St. Louis, MO
Washington, DC
Westchester, NY